Social Media
Instagram
Client Testimonials
Scroll down for more
★★★★★
"Monet Berger did an outstanding job helping me find a home in Southern California. Her knowledge of the Los Angeles real estate market is quite extensive. Monet goes well beyond the call of duty of a "typical" real estate professional, in that she constantly made herself available, her follow through was unprecedented, and her professionalism was one of a kind. Furthermore, Monet's work didn't end after the closing of the home. She was able to leverage her deep network and find me a renter for my home within three days. She truly is a SUPERSTAR!!!" - Marc B

★★★★★
"Monet Berger is an excellent Broker!!! She is very knowledgeable and very pleasant to work with. She sold my Condo @ the very first showing!!! Highly recommend her!!!" - Matt Z

★★★★★
"I met Monet at a property she had listed for sale about two months ago.It was not to our liking and I explained to her what the shortcomings were and what I wanted. Unlike other agents she listened carefully and a week later contacted me about an off market listing that she thought was a good match. I flew back from SF based on her description and photos and toured the property. It was perfect and I was surprised how quickly she found what I wanted and how it met all of my criteria. We negotiated a price that ended up exactly at where she thought it would sell so she accurately judged the seller and their motivation. In the course of the transaction issues arose that she handled very well without any stress. I am very pleased with our purchase and how efficiently it concluded. I have been in the real estate industry for 35 years and from experience can say that agents like her are rare. I have no hesitation to recommend her to anyone." - John S

★★★★★
"She was amazing and tireless. Did her diligence and was incredibly knowledgeable. She was 100% our advocate and our advisor. She stood her ground with the other side when needed. We were extremely pleased with our experience."
- Pardis Z

​​
About Monet
With a discerning eye for quality and value, coupled with a vast knowledge of Los Angeles, real estate powerhouse Monet guides buyers to their perfect homes and delivers an incredible return on investment for sellers. Providing total white glove service.
Drawn to real estate by her own experiences buying and selling nearly a dozen properties — from Bel Air to New York — Monet knows firsthand the challenges that can be faced in any real estate transaction, more importantly she knows the insider secrets to success. A well-informed expert on LA living, Monet is a sought-after resource known for having the perfect answer to every lifestyle quandary. It's a skill that earns her incredible trust and loyalty among clients.
Prior to real estate, Monet was a sought-after fashion stylist. That role, combined with her marketing degree from FIDM, honed her ability to strategically market each property to capture top dollar in the shortest period of time. That career also nurtured her extensive network of clients in the fashion, art and design community.
An LA resident for 27 years, Monet resides in Beverly Hills with her adorable Yorkshire Terrier Boswell. Devoted to fitness, she enjoys SoulCycle, yoga, and hiking. Monet works actively with Vista Del Mar as a mentor for at-risk youth.
Spotlight
Monet Berger featured in Angeleno Magazine Women of Style Fall Issue 2017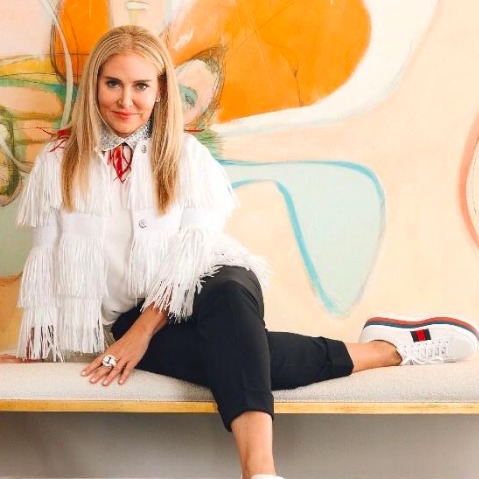 Spotlight
Vista Del Mar Mentor Program
Monet was selected as Mentor of the Month for her work with Vista Del Mar. She has been a mentor to a 13 year old at risk youth and works closely with her weekly and is passionate about her participation in this rewarding program.