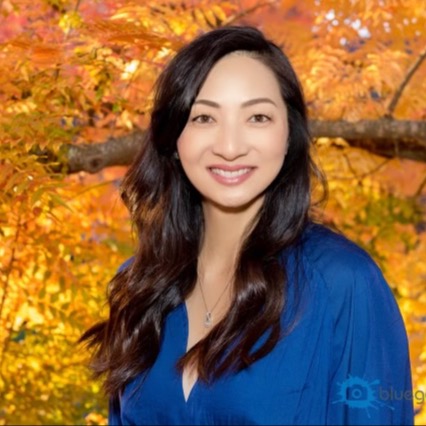 About Nin
Hello and welcome! As a Realtor in the East Bay Area, It brings me such joy doing what I love while helping you find your dream home or listing your cherished property.
As a Bay Area native, and a Lafayette resident, I love working with first time buyers, young families, empty nesters and those simply looking for a change of scenery. I strive to get to know my clients on a personal level. Through shared stories, I hope to truly understand your needs to find that 'perfect' home or buyer.
I grew up in Fremont, and graduated from Cal State East Bay with a Bachelor of Science in Business. From Taiwan originally, I am a fluent Mandarin speaker. My family loves taking advantage of all the East Bay has to offer. You'll find us either hiking, rock climbing, mountain biking, camping and skiing...when we aren't working.
Please don't hesitate to reach out if you have any questions, I'm here to help.
Thanks,
Nin
Client Testimonials
Scroll down for more
★★★★★
"Nin helped us purchase our first home and was a joy to work with! She was candid yet professional, responsive, and made the process seamless. Nin made sure to answer every single one of our questions and walked us through the process step by step. After our first conversation with her about our dream home, we had over ten homes lined up within a week -- she really does know all the ins and outs of Lamorinda. We are extremely certain that Nin was the right partner for our home and we highly recommend her to anyone." - Client, 2020

"Nin is an amazing realtor. She brings great energy to the house-hunting process. She is very knowledgeable and puts great effort to map the client needs to the inventory out there. She made good use of the tools available at her disposal to identify the perfect property for us. We worked with her on our investment property and when we started working we were not certain on an exact city in the east bay around 680. She not only shared properties online with us but also spent considerable time showing them to help us identify our criteria. She had a great process in helping us rule out what we absolutely didn't want and what could fit the criteria. Within 4 weeks she narrowed it down for us and helped nail for us the perfect property. Once we bid she kept close contact with the seller's agent as we had back and forth negotiation before our bid got accepted. She continued to provide us support even post escrow closure. She is very approachable, responds promptly, and has a great work ethic."

"Nin is extremely proactive and responsive. She has a great feel for the local community and always shares honest and helpful feedback. While most agents we have worked with tend to be more focused on simply closing a sale, Nin took the time to make sure we found exactly the home we wanted at the price point desired without sacrifice. She saved us tons of time and energy by making the home-buying process extremely efficient, and she helped us strategically target the home we wanted successfully."