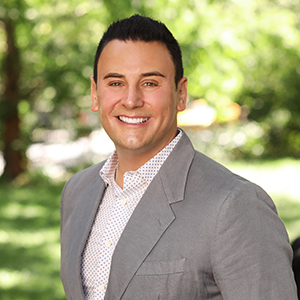 Alan Shaker
Licensed Real Estate Salesperson | Licensed as Alan F Shaker
About Alan
With over a decade of real estate experience, Alan's knowledge of both Manhattan and Brooklyn is unsurpassed. He began his real estate career in Brooklyn selling out over twenty new developments in Brooklyn and Long Island City, including the prestigious One Brooklyn Bridge Park. His most recent new developments include 360 Central Park West, 272 West 86th Street and is currently representing 350 West 71st Street. With a background in bond research, his extensive financial knowledge helps his customers understand the financial rewards of owning a home. Born and raised in Ohio, he is a graduate of Ohio State University's Fisher College of Business, one of the country's top business schools. Alan always had his heart set on New York City, though; given the chance to move after graduation, he took it.

His love for New York has led him to spend time in, learn and research all neighborhoods of this great city in depth. He learned through this process that New York real estate is his true passion. When it comes to Alan's customers, his commitment is unmatched. His customers appreciate and seek him to be their guide from the beginning of their search to close.

"I love the energy, people and culture of New York. I'm originally from Ohio, but I've been here for over ten years and it really feels like home."
Alan Shaker's Recent Transactions