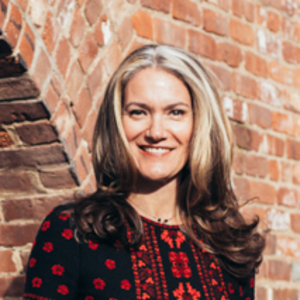 Katherine Camp
Licensed Associate Real Estate Broker | Licensed as Katherine E. Camp
Experience
Revenue
Has managed over 200 transactions along the Brooklyn waterfront, including DUMBO and Brooklyn Heights, setting price records in several buildings.
Awards
Katherine and Matt have been consistently ranked in the top 2% nationwide and were The Real Deal's top residential agents of the week.
Press
Katherine has been featured in The New York Times , The New York Times ,NY Daily News, Brownstoner, Brownstoner, Curbed , and Patch.
Specialties
Specializes in condos, co-ops, Townhomes, and mixed-use buildings throughout Brooklyn and Manhattan.
Education
B.S in Communication Studies from UCLA and a J.D. from Brooklyn Law School.
About Katherine
Katherine believes buying and selling real estate is as much an emotional transaction as it is a major financial investment. This lesson was instilled early on by her parents, who were big proponents of the philosophy that one's home is both a sanctuary and a valuable asset - especially in New York.
Katherine provides invaluable support to guide her clients through every transaction. Market knowledge and experience, when coupled with legal and financial guidance, ensure seamless results. Her well-roundedness as a residential sales specialist stems from thirteen years at Douglas Elliman and her prior career as an attorney in the real estate department at Kaye Scholer, where she worked on residential and commercial deals.
Since prior to joining Compass, Katherine has enjoyed a close partnership with Matt Holbein. They spent over a decade delivering results and optimal service to clients seeking honest, trustworthy professionals who are totally committed to their needs. Together, Katherine and Matt have achieved countless accolades, referrals and repeat business from satisfied clients.
Katherine has been a New York City resident since 1994 and bought her first apartment at the Chelsea Mercantile. She has always been a huge believer in the power of New York City real estate. To quote her, "There's simply no better investment."
Katherine hails from the west coast where she graduated cum laude from UCLA. She earned her law degree at Brooklyn Law School.
Testimonials:
"I've been involved in about thirty closings of residential property in New York City and I must say that yours, on this sale, had to be the quickest. I think you had everything to do with this—your attention to detail and professionalism is outstanding.
We also appreciated and applaud your use of digital technology with the use of DocuSign. This was extremely convenient and effective." - Gordon I. and Diane H.
Katherine Camp's Listings
Katherine Camp's Recent Transactions