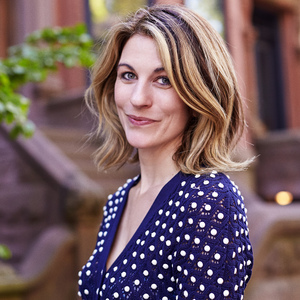 Neely Moore
Licensed Real Estate Salesperson | Licensed as Neely Wynn Moore
About Neely
Follow me on Instagram!

Licensed since 2008, Neely has built expertise in all types of real estate throughout Brooklyn and Manhattan, including condominiums, co-ops, brownstones and new developments. Experienced and methodically organized, Neely can make a complicated, sometimes grueling process seem effortless, easy and fun. Over the years her clients have described her as a breath of fresh air, patient, efficient, professional, well researched, friendly, a smart negotiator and honest. Neely loves building lasting relationships with her clients and watching their apartment needs grow and change.
Neely lives in Greenpoint, Brooklyn, and is an avid traveler, photographer and food enthusiast. A graduate of California College of the Arts, Neely's artistic background and sense of space enables her to visualize the possibilities of any property and market each uniquely. Hailing from a large family of designers, developers and investors she connects with buyers, sellers, property owners, renters, developers and investors each on a unique and personal level.
Specialties
Brooklyn: condos, co-ops, brownstones, new developments

Education
California College of the Arts, BFA

Client Testimonials

★★★★★
"Neely is extremely knowledgeable, reliable, and attentive to her client's needs. She is skilled in cultivating lasting client/agent relationships beyond a single transaction, creating a more personal and meaningful experience."
Chloe S.
★★★★★
"Neely was exceptional to work with throughout the entire home buying process. As first time buyers, she was patient with our constant questions and helped us better understand the market, timelines and what to expect. Neely also works for her clients, negotiating with the sellers agents and ensuring her clients are well taken care of."
Brooke D.
Neely Moore's Recent Transactions