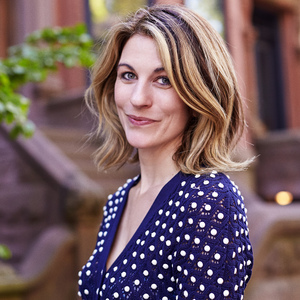 Neely Moore
Licensed Real Estate Salesperson | Licensed as Neely Wynn Moore
Experience
Revenue
The Morris Resnick Team has sold over $200M
Specialties
Brooklyn: condos, co-ops, brownstones, new developments
Education
California College of the Arts, BFA
About Neely
Licensed since 2008, Neely has built expertise in all types of real estate throughout Brooklyn and Manhattan, including condominiums, co-ops, brownstones and new developments. Experienced and methodically organized, Neely can make a complicated, sometimes grueling process seem effortless, easy and fun. Over the years her clients have described her as a breath of fresh air, patient, efficient, professional, well researched, friendly, a smart negotiator and honest. Neely loves building lasting relationships with her clients and watching their apartment needs grow and change.
Neely lives in Greenpoint, Brooklyn, and is an avid traveler, photographer and food enthusiast. A graduate of California College of the Arts, Neely's artistic background and sense of space enables her to visualize the possibilities of any property and market each uniquely. Hailing from a large family of designers, developers and investors she connects with buyers, sellers, property owners, renters, developers and investors each on a unique and personal level.
Neely is thrilled to be a part of the Morris Resnick Team at Compass. The Morris Resnick team is one of the top 20 agents in Brooklyn with over 20 years of combined experience and over $200M in sales.
Neely Moore's Recent Transactions