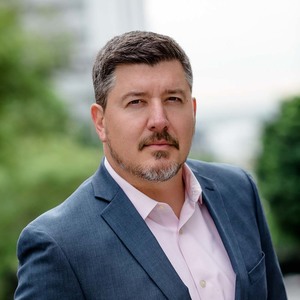 Patrick Brown
Realtor® | DRE 01981590 | LA Lifestyle Homes
About Patrick
I love making the home sale process, easy. As a former educator, I explain the complexities of real estate in simple terms and work to help you navigate the process.

My appreciation for architecture started growing up as a kid back in Columbia, Maryland, a "planned community" designed by visionary James Rouse. That great city had homes that focused on well-connected neighborhoods while providing family privacy—this showed me how houses are more than just buildings because architecture can inform how a home should be lived in. Luckily, in Los Angeles, this rings true in many of our architectural styles, whether it be a Lautner, an Eichler or a Paul R. Williams, this is a place of community and family.

When I moved here in 2004—yes, of course, to chase the dreams of being an actor, it's Hollywood!—I made my "other job" working in high schools. With humor and fortitude, I built great relationships with the kids, and many of my students stay in touch. As their adult lives unfold, some of those students are now clients. Prior to heading West, I was a successful sales rep at an information technology firm. Thus, as a curious person, I realized there was a way to combine all of my strengths and interests into a single role: full-time real estate agent.

Patience, perseverance, and problem-solving are cornerstones of how I'll work with you. Laying out the situation, explaining the possibilities, guiding you through the (sometimes archaic) process, and negotiating on your behalf. As a family man, I can say—without hesitation—that my day job is easier than negotiating screen-time with my two boys! I'll seamlessly help you find a new beginning or sell your current home as I enjoy educating and supporting you at each and every step.

Let's see how I can help you. Call or email today.