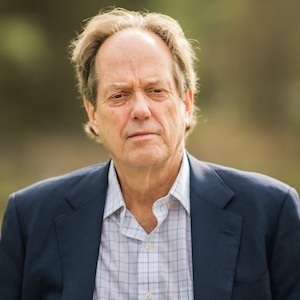 Patrick Filley
Licensed Real Estate Salesperson 
Social Media
Revenue
Marion Filley Team is responsible for a 2021 Sales Volume of $60M+ (Wilton & Beyond)

Awards
#1 Team in Wilton 2022
Real Trends #17 Small Team in Volume in Connecticut 2022
Why MFT?
34 Years living in Wilton
50+ Number of families helped in 2021 ( buy, sell or lease)
Market Reports
Specialties
Buyer's Agent Marketing
Education
University of North Carolina at Chapel Hill
Groton School


About Patrick
Patrick entered the Real Estate industry after 25+ years in book publishing and packaging. As a founding member of the Marion Filley Team Advantage, Patrick enjoys collaborating with some of the top agents in the Wilton, New Canaan and Ridgefield area.

Originally from Pittsburgh, Patrick made brief stops in Ohio and Virginia before eventually landing in New Jersey.

He attended the University of North Carolina at Chapel Hill where he graduated as an English major with Honors in Creative Writing. During his freshman winter break, Patrick met his future wife and business partner, Marion, on a blind date.

He joined the workforce at Doubleday & Company, a book publisher in New York. He also worked at The New York Times Books and Macmillan, where he published several best selling books before eventually forming his own book packaging firm.

Patrick's background also includes a march with Martin Luther King in South Boston, a dance with Janis Joplin, and crossing the finish line in the New York City Marathon.

After spending several years apartment hopping in Manhattan, Patrick and Marion made one final move to Wilton, Connecticut where they raised three daughters and welcomed six grandchildren. Patrick's passion for learning and innovation has propelled the Marion Filley Team Advantage towards their next chapter with Compass. He is excited to apply top tier technology to help clients find their place in the world.
Client Testimonials
Scroll down for more
★★★★★
"Patrick Filley is an extraordinary and thoroughly professional agent. He worked with us for 3 years, patiently showing properties one after the other, until we finally decided to buy in Wilton. He negotiated very hard on our behalf and did all the work to have the binder signed and property inspected, but only to find out that we changed our mind! He has excellent knowledge of the Wilton-Ridgefield-Weston-Fairfield area, and uncanny abilities to spot issues with location/building/mechanicals/certificates etc. He would never ever put any kind of pressure on you to make a decision. He would relentlessly pursue to get the best possible deal for you. It is like having a friend working with you. If I could, I would have him as an agent, inspector and also attorney :) :). Be assured that you will be in the best hands in this area. Feel free to call me if you want to know more about my experience with him."

★★★★★
"It is rare when one finds someone truly exceptional in their field. Patrick Filley is one of those exceptions. He helped us navigate our search for a home in the towns of Wilton and Ridgefield, CT. His encyclopedic knowledge of the homes in the area and their history was astounding. He was familiar with virtually every home that we discussed and was able to give solid advice on the pros and cons of every property we visited. In addition, he was kind and very patient. His professionalism and down-to-earth demeanor made the buying process a pleasure. He truly cares about his clients and I would highly recommend Patrick to anyone looking to purchase a house in Fairfield County."

★★★★★
" My husband and I used Patrick to purchase a home in Wilton that his team was listing. We had a wonderful experience using him. He has a lot of knowledge about the market and kept us updated throughout the process. He gave us honest advice and recommended the most thorough inspectors. Patrick was at the house for every inspection and always followed up with us after. He is easy to talk to and was a pleasure to work with. He also gave us the scoop on kid-friendly activities in the town. Would recommend him to anyone looking for a home in Wilton."

★★★★★
"We were relocating and needed to get some perspective on the various towns throughout Fairfield County. Fortunately, we met Patrick Filley. There was never a question we couldn't ask or a home that he wouldn't make himself available to show. Patrick was a pro throughout the process. He made sure we thought of the little things that we would need to do once we moved in. And he also followed up on these details. We felt as if we were working with family."