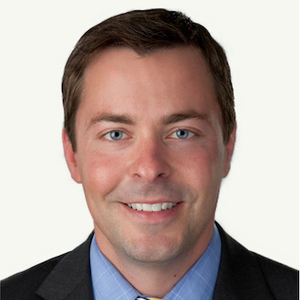 Peter Coutant
Real Estate Broker
Social Media
Specialties
Buyer's Agent, Listing Agent

National Association of Realtors®
Illinois Association of Realtors®
Education
University of Illinois at Chicago - Master of Urban Planning and Public Policy
University of Kansas - Bachelor of Architecture
Client Testimonials
Scroll down for more
★★★★★
"I am writing to recommend Peter Coutant as your real estate agent. My wife and I had the pleasure of working directly with Peter as he handled both the sale of our old home and the purchase of our new home. He is extremely patient and his professional approach and dedication to making sure we were happy and satisfied made our real estate experience an extremely positive one. Throughout the entire process of selling and buying, his background in architecture and city planning was an added bonus and we knew we were in excellent hands. Peter's knowledge of real estate and his incredible adaptability to our needs never ceased to amaze us. We were immediately impressed with his professional manner and ease in which he handled every aspect of preparing a market evaluation for the sale of our home. His analysis was very helpful in our decision making for selecting a price point and his attention to detail was critical in selling our house. We were confident that as sellers, he would have our best interest in mind and would represent us well. As the closing date came closer Peter provided invaluable knowledge and expertise with all of our closing issues that occurred. I am not sure what we would have done without Peter! We were thankful that we chose him to be our realtor as he went above and beyond on many occasions. He made the selling of our house as painless as possible. On the buying side, the home-finding process initiated by Peter was impressive. We thought it would be a daunting and intimidating task, moving from the city to the suburbs, however it almost felt effortless at times. When new listings came on the market, we were always among the first people to see them. He showed us many homes and each time he always gave us his honest assessment of each property. We never felt pressured, but rather felt that he genuinely wanted us to find a home where we would be happy and grow as a family. Plus Peter has an advantage as he has a very good network of professionals who can provide real estate-related services and/or advice: home inspectors, lawyers, bankers and mortgage brokers and even other Realtors with whom Peter has a great reputation. In a word, Peter is an outstanding realtor. We thank him for making our home selling and buying such a positive experience. We highly recommend Peter to anyone seeking an excellent real estate agent in Lake Forest and the North Shore neighborhoods of Chicago. I'd go to him again in a heartbeat. Thank you." - Chris and Kathy

★★★★★
"First time I met Peter was over the phone .in very short notice to show us the property. and he waited for us over two and a half hours. and he took his time to show us the property and explain to us the history behind it. Great service definitely recommend ham to all my friends and family." - Shadi

★★★★★
"Peter is a real pro! Every aspect of selling my house from the initial consultation to closing demonstrated what a quality guy he is. I would definitely hire Peter again."

★★★★★
"Pete assisted me in selling my condo. He was very honest, responsive, proactive, knowledgeable, hard-working, and very easy to work with. He gave me straight answers and made the selling process easy. I highly recommend him!"

​​
About Peter
With over 15 years of experience in real estate, city planning, and development, Peter is uniquely qualified to help buyers and sellers on the North Shore navigate the home buying and selling process.

Prior to practicing real estate, he worked as the city planner for the City of Lake Forest where he negotiated complex development proposals and helped hundreds of homeowners and building professionals successfully navigate the local building, zoning, architectural design, and historic preservation processes. He brings these experiences and skills to real estate, including his knowledge of the local housing market, problem-solving skills, and negotiation skills. Peter's professional experience also gives him the unique ability to advise buyers and sellers on how best to navigate their community's local building and zoning processes in order to maximize their property's full potential.