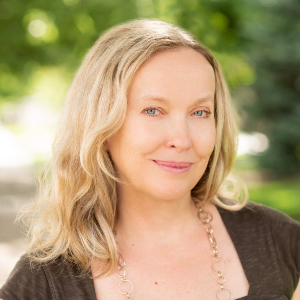 Renata Suerth
Licensed Real Estate Broker
Specialties
Buyer's Agent, Agent, Consulting, and Staging
Member, National Association of Realtors® (NAR)
Member, Illinois Association of Realtors® (IAR)

Languages: Czech, Slovak, French
Education
University of Illinois, Champaign-Urbana - BA
Sorbonne Université, Paris, France - Architecture
School of the Art Institute, Chicago - MA (ABT)
History of Art and Design
Client Testimonials
Scroll down for more
★★★★★
"Renata is very knowledgeable about what is and isn't a solid real estate investment. She puts your best interest first every step of the way. She is a phenomenal marketer and will put you in a position to sell fast and purchase your dream home. She utilizes many different tools and has a great network. She was great to work with." ELMHURST Buyer and Seller - Rob

★★★★★
"Renata is very pragmatic and efficient. She also has patience and helped us as homebuyers navigate through lots of properties to find what was right (which wasn't quite what we started out describing!). Renata knows the Western Suburbs and its properties well and she is clearly open to exploring to learn more and find what works. Renata genuinely likes real estate and that shines through when you work with her. Renata is fun to work with." HINSDALE Buyer - Catherine

★★★★★
"Renata is a great realtor. We enjoyed working with her so much, we recommended her to my parents and in-laws, who both also worked with her. Very responsive, caring and honest. We are so happy after a year into our home." INDIAN HEAD PARK Buyer - Pam

★★★★★
"Renata helped us buy a wonderful home in an incredibly competitive market. She is very aware of what can make the difference in an offer, and is phenomenal at communication." WHEATON Buyer - Ralph

★★★★★
"Renata helped us purchase a beautiful home to start our family in Hinsdale, IL. Her keenness, responsiveness, and dedication ensured that we were successful in our home search within the western suburbs. We met with Renata during our early stages of our search and she was patient with us throughout the entire experience. She listened to our feedback and worked diligently with us to find the perfect home. In fact, she was able to get us in for the very first showing for our now current home! Her attentiveness and passion surely make her shine as an outstanding agent." HINSDALE Buyer - Kevin

★★★★★
"Renata was great and very hands on! We really appreciated the support and advice throughout the process of buying the right house. We highly recommend Renata!!" HINSDALE Buyer - Fernando

★★★★★
"My husband and I worked with Renata to buy and sell our homes in 2019 and 2020. In the case of our sale, she hosted multiple open houses in order to get as many people through as possible. She ultimately negotiated with the buying agent in order to make the transaction happen. We greatly appreciated her dedication and willingness to advocate on our behalf with the buyers agent." - Palos

★★★★★
"Renata helped us get in to see the house the day the house went on the market. She was very responsive with negotiations and her persistence helped us secure the home during a multiple offer situation." - Ross and Erin

★★★★★
"Renata is knowledgeable about the local . Her advice proved to be invaluable, especially during the negotiating process. As a buyer's agent, she guided us through a difficult multiple offer situation and in the end we got the house! Her negotiating skills are top notch. She's efficient, attentive and caring. Not only is Renata Suerth a dedicated professional but she's also a lot of fun to work with. She made the home buying process look easy." - D


​​
About Renata
Whether you are ready to buy, sell, or invest in real estate, it is Renata's goal to exceed your expectations. 
As a full-time, full-service broker, Renata is positioned to advocate for her clients through transparency, education, negotiation and unparalleled work ethic.
A former teacher, Renata assesses your needs, provides you with vital information, maintains open lines of communication, so you can enjoy the process of home buying or selling.
As a former sales rep, it's Renata's objective to present you with exceptional, ethical customer service, to negotiate on your behalf with integrity and tenacity, and to earn and keep your trust. 
As a real estate investor, she is well-equipped to help you with the ins and outs of your real estate needs and to make the transactions as seamless as possible. 
Renata would be honored to work with you and use the amazing resources of Compass, the #1 independent brokerage in the country, to your benefit.
Although Renata has lived in three extraordinary cities - Prague, Paris, and Chicago, she lived most of her life in the western suburbs of Chicago where her three kids are now growing up. She called La Grange, Hinsdale and Elmhurst home for over 20 years and has intimate knowledge of each town. Renata would be happy to answer any questions you may have and guide you through your next real estate endeavor!