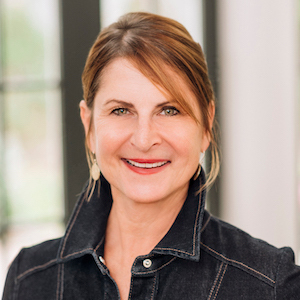 Renee Hughes
Team Lead of The Carrie & Renee Team | Licensed Real Estate Broker
Social Media
Press
Specialties
First-Time Buyers, New Home Construction, Senior Buyers, Buyer's Agent, Listing Agent, Relocation, Property Management
Education
Loyola University of Chicago
-Master of Business Administration (M.B.A.)
University of Illinois at Urbana-Champaign
-Bachelor of Arts (B.A.) City/Urban, Community, and Regional Planning
Client Testimonials
★★★★★
"Renee and Carrie and their team are incredible. We highly recommend working with them. We were interested in selling our home but didn't know where we land, but knew we wanted to stay in Glen Ellyn. They found us the perfect new home and also brought several qualified buyers who were interested in purchasing our home. It all worked out perfectly. Everything was so easy with them guiding us through the selling and buying process. They know Glen Ellyn and the surrounding area so well and are so seasoned in the real estate business that they understand what your needs are before you do. Don't hesitate to reach out to them. We would definitely use them again!" - Barbara


★★★★★
"My husband and I purchased our home with Carrie and Renee. We worked with other realtors before, but when we found Carrie and Renee, we knew we were in great hands. Renee was quick to point out new homes and get us into competitive showings. We valued her industry expertise and deep knowledge of the local market. Carrie and Renee were patient when answering our many questions and pointed out important things about each home which was so helpful as first time home buyers looking at old homes. When it was time to put an offer on our home, we were still contingent on the sale of our condo. Renee guided us in crafting the best offer that made us as competitive as possible without pressuring us out of our comfort zone. Now that we are in our home, Renee and Carrie are still very responsive when we reach out for a recommendations for trades (plumbers, roofers, etc.). We loved working with Carrie and Renee and already recommended them to our good friends who recently closed on a home in Wheaton with them as well. Always friendly faces to see around the neighborhood too! " - Liz


About Renee


From the get-go, Renee knew that all things real estate was her thing. After graduating from the University of Illinois, Champaign with an Urban Planning degree she worked in land acquisitions for a suburban homebuilder, then as a commercial real estate appraiser focusing on profitability analyses of large scale housing developments in the Chicago suburbs for banks while working on a MBA degree in the evenings at Loyola. Ultimately, Renee decided to parlay her varied skills into a real estate sales career in the Western suburbs where she was valued for her strategic thinking, knowledge and attention to detail.

Joining forces with Carrie Morris in 2000, they created The Carrie & Renee Team and have achieved an impressive sales record as one of the top producers in Glen Ellyn as well as DuPage County and are recognized as leaders in the local real estate community. They have been assisting clients through every step of the real estate process and have developed a winning course of action in listing homes as well as representing buyers. This approach involves effectively integrating their extensive marketing experience, strong work ethic, sharp negotiation skills and business insight to navigate their clients towards intelligent real estate decisions. Their team includes 3 additional licensed agents whom do not stray from the high level of service and professionalism that Carrie and Renee have become synonymous with. Additionally, they are the founding brokers of the Compass office in Glen Ellyn.

If Renee's not selling real estate, she is working on a home renovation project, playing platform tennis or pickleball, biking, dreaming of her next lake or mountain trip with her husband and two daughters or hanging with her 2 golden retrievers!

"Integrity, Passion, Dedication, Longevity" ….everything you need in a Real Estate Team.