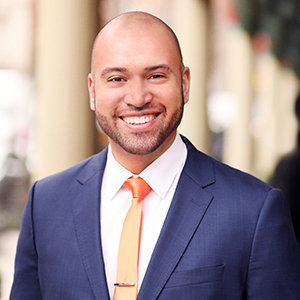 Saulo Espaillat
Licensed Real Estate Salesperson
Social Media
Press
Q1 + Q2 Westchester Market Report
New York Times Press
Market Reports
Client Testimonials
★★★★★
"
Saulo was very helpful and friendly from our first meeting and throughout the many obstacles that arose during the selling of the . He was always reassuring and kept a cool head.
"
-Vincent B.
★★★★★
"
Our family recently had the pleasure of working with Saulo Espaillat on the selling of our home and Lorena Espaillat on the purchasing of our new home. From beginning to end they were professional, honest, and knowledgeable throughout the entire process. They were helpful and patient answering any questions we had. They went above and beyond with their efforts and expertise to ensure a smooth transition. We highly recommend both Saulo and Lorena Espaillat to anyone looking for the greatest realtor team who truly care about their clients and work timelessly to be there every step of the way through the ups and downs of the process. Words cannot express how grateful our family is at the amazing experience we had with the selling and then purchasing of our dream home. Thank you Saulo and Lorena Espaillat!
"
-Diana S.
★★★★★
"
We had been trying to sell our for about 5 years off and on, but the last 3 years were critical for us to reunite with our extended family that had relocated. When Mr Saulo Espaillat and his wife Lorena entered our they saw the potential, put us at ease and determined to sell our at a price that was beneficial for us. Saulo and Lorena presented a solid front and with a fine lawyer finessing the legal end of the deal in the background, everything worked out fine for all involved. They found a buyer in 2 weeks!!! We are now in our new , resettling our home and enriched by the friends we met at the Pantiga Group, Saulo and his wife Lorena. Thank you again.
"
- Dino G.
★★★★★
"
My overall experience with The Espaillat team was amazing. Saulo was always on top of things and constantly keeping me up to date with any progress that was made. I couldn't be happier with the whole experience. I very much highly recommend Saulo and the Espaillat team.
"
- Alex D.
★★★★★
"
Saulo was actually the selling agent on a condo that i was outbid on. He first took the time and care to understand exactly what type of of property i was looking for. He then kept notifying me anytime something was listed on the market until we found my new condo. He has been extremely helpful throughout the entire process. This was the first home I have ever purchased, so I can't thank Saulo enough for his guidance. I would highly recommend him to anyone looking for an agent.
"
- Chris M.
★★★★★
"
I wish I could give The Espaillat's 100 stars and that wouldn't be enough!! They were magnificent!!! They are knowledgeable, and what they didn't know, they were quick to research and find the solutions to best fit my families needs. Honest, trustworthy and reliable are some of the best descriptions that come to mind in our experience with them. They were ALWAYS on call and ALWAYS answered our calls, no matter how many questions or what time of the day a question popped into our heads. They found our buyers, but still allowed and encouraged us to find our own. They worked to ease our concerns and worked well with our attorney. Again, they were magnificent and my family and I would recommend The Espaillat's to any and everyone serious about selling their home or finding a home.
"
- Keisha W.
★★★★★
"
Listing was professional with excellent pictures of the property. When a buyer was identified, there was excellent follow through to ensure the deal closed.
"
- Valerie H.
Specialties
Consulting
Buyer's Agent
Listing Agent
Relocation   
Compass Concierge
Education
Mercy College
Business Management
About Saulo
Saulo Espaillat's love for real estate runs deep, ingrained in his family's legacy. Born in the Dominican Republic and raised in New York City for over 30 years, Saulo has a unique perspective and understanding of the diverse communities he serves.
With over a decade of experience in high-end sales and customer service, Saulo has honed his skills to provide exceptional, personalized service to his clients. He believes in going above and beyond to meet their needs, presenting them with well-researched information and maintaining a constant, hands-on presence throughout their real estate journey.
Saulo's commitment to his clients is unwavering, regardless of whether they are buyers, sellers, developers, or investors. He understands that each client has unique goals and desires, and he tailors his approach to meet their specific needs. Saulo's dedication to client satisfaction has earned him a reputation as a dependable advocate, negotiator, and leader in the fiercely competitive New York City real estate market.
Beyond his professional endeavors, Saulo is deeply connected to his community. He actively participates in non-profit organizations that give back to various causes, demonstrating his commitment to making a positive impact on the lives of others.
In his personal life, Saulo finds joy in spending time with his family. He cherishes the values instilled in him by his parents and carries them forward in his own life and career. As a result, Saulo understands the importance of building strong relationships and creating a warm and welcoming environment for his loved ones.
With Saulo Espaillat as your real estate agent, you can expect a dedicated, knowledgeable, and compassionate professional who will prioritize your needs above all else. He is passionate about helping clients achieve their real estate goals and is committed to providing an exceptional level of service that exceeds expectations.


Why The Espaillat Team?
Saulo Espaillat's Listings