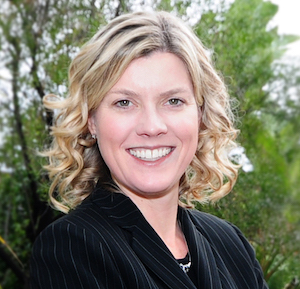 Sarah Rogers
Executive Director, Estates Division | Executive Director, Trust and Probate | MBA | GRI | e-PRO REALTOR® | DRE 01201812
Social Media
Instagram
Facebook
LinkedIn
Client Testimonials
Scroll down for more
★★★★★

"It was an absolute pleasure working with Sarah. She was very thorough and knowledgeable. I reached out to her because I had a client that needed to sell a trust property. I know my client was very grateful to have her guide her through the sale of the house. The transaction went very smoothly; I can not say that about some other real estate agents I've done trust sales with! I would highly recommend Sarah."
Kimberly Stirling

★★★★★

""It has been a privilege and a delight to work with Sarah Rogers to sell our house in North San Gabriel. Sarah is a consummate professional and sort of real estate ANGEL who walked us through every step, generously offered her rich expertise and advice when we needed guidance, and made the whole process painless, even fun. Every time you turn around in the San Gabriel/San Marino area, you see her name on the most impressive listings. I thought there was no way she would give our humble little San Gabriel cottage the attention she did to her mansion listings in San Marino, but I was so wrong. Sarah treated us and our home like her most valuable asset, and our house received multiple offers, all over asking, in ONE WEEK. I know the market is sizzling right now but I truly credit Sarah's guidance and wisdom on how best to position our home with regard to pricing and staging. I also know that so much happens "behind the scenes" in the world of real estate and among the agents. That's why it felt so good to know that we had Sarah Rogers in our corner, with all her experience, intuition, and solid judgment. I have bought and sold many homes in my years, and I can honestly attest that Sarah is THE most professional agent and I have had the pleasure of knowing. It has been a delight to be on team Sarah.

- Jeff K. Seller

★★★★★

""Sarah and her assistant Adriana will go above and beyond to make home buying/selling a seamless experience. They have represented my family as a seller and they have made the experience stress free for me and my family. Attention to detail, consistent communications, professionalism, sound advice, unbiased recommendations, timely decisions is among the many qualities that you will experience with Sarah and her team. Thank you!!"

Ahmed E.

★★★★★

""We highly recommend Sarah! She was wonderful to work with and did a fantastic job. We had multiple offers and sold our house above the asking price. We needed to move in a very short time frame; Sarah expertly guided us through the process and she was able to complete the transaction during our time frame. She has our highest recommendation!"

Claire F.

★★★★★

"Highly Recommend Sarah Rogers
I have bought and sold a number of properties over the past years and I have learned the best agents combine three qualities: 1. They are honest and direct about the property they are selling, No gratuitous promises, but expectations based on facts and their personal knowledge of the market, 2. Quick response. When I call, they call back. This might be a simple task, but it always amazes me how many do not make returning calls a priority. Sarah always got back to me ASAP and either immediately answered my question or got the answer and promptly called. 3. Make the difficult seem a normal course of action. This may also be referred to as knowledge and professionalism.

Sarah displayed the three qualities in fine fashion throughout the sale and closing of my property.

I highly recommend her services.

Jim S.

★★★★★

"Sarah is a kind, patient and highly capable real estate pro. She played an instrumental role in helping our family relocate from the Bay Area to Los Angeles. I was impressed by how masterfully she took us through every step of the contract, inspection and closing process. She's proactive and stayed on top of every detail. I recommend Sarah and hope to have a chance to work with her again.

Dallas D.

★★★★★

"Sarah represented my family in the sale of our home in San Marino. Sarah's reputation preceded her, as her name is ubiquitous as the listing agent on high-end properties around the Pasadena and San Marino areas, and she has a strong reputation in the community. Sarah's knowledge of the local market is unparalleled, and she made the sale process extremely smooth for our entire family, bringing to bear very strong organizational skills and great contract negotiation skills. She was especially helpful providing calm, steady advice during the wild market fluctuations that occurred during the initial stages of the Covid outbreak (when our home was for sale). Sarah ended up obtaining multiple offers for our home, and we sold for above asking price, despite the market uncertainty that arose as a result of the pandemic. Time and again during this sale process, Sarah went above and beyond..."

Joshua R.

★★★★★

" Sarah Rogers and her team are the best. She accurately priced our home, assisted with staging ideas, designed and executed a sales strategy that culminated in multiple over-asking offers, and sold our house in eleven days (it could have sold in one day but for the multiple offers!). I recommend her to anyone interested in selling a home.

David. S.

★★★★★

" This letter is in support of selecting Sarah Rogers for your real estate sale representation. We selected Sarah to sell our home at 2135 Orlando Road in San Marino early this year. She was chosen based on the outstanding reviews she received as well as by word of mouth. In short, her name consistently came up as the best choice amongst our local friends and colleagues. Her business background really distinguished her from other agents we considered. She is the consummate professional. Her marketing is sophisticated and well planned. The professionals she hired displayed our property in a way that beautifully enhanced every one of its finest features. Sarah's responsiveness makes you feel like you are her only client. Time and again, Sarah demonstrated her willingness to commit all the time necessary to ensure a smooth and timely closing. We sold during the height of this pandemic and the shutdown of the state. Because of Sarah's attention to detail and sharp problem solving skills, our sale closed without the slightest delay on April 9th of this year. Throughout it all, Sarah remained unflappable. Nothing seemed to unnerve her. Thus, we could remain calm and confident. In hindsight, this quality alone validated choosing Sarah Rogers. Without reservation, I highly recommend her.

Diane E.

★★★★★

"Sarah was great from start to close. We highly recommend Sarah and her team if you are planning on selling or buying! They were on top of everything, quick to respond to our questions or concerns. Her advice on staging and her ability to market our property resulted in a quick sale to a well-qualified buyer. And she found us an off market listing, the perfect home for our family. Thanks Sarah!

Drew C.

★★★★★

"Sarah Rogers is an excellent Real Estate Agent. She did an amazing job for our family. Thank You Sarah!

Gregg M. Michelle Nash

★★★★★

"Sarah was instrumental in answering all our questions regarding a home we wanted to rent. She was very helpful throughout our entire transaction with the owners and made the process easy and thorough. I highly recommend Sarah for her knowledge of the area, responsiveness, patience, and attention to detail.

Michelle Nash

★★★★★

"Sarah Rogers is a real pro. She is kind, courteous, thorough and diligent. No detail is too small, she is easy to reach and she has tremendous back-office support. I highly recommend her.

Joe Boskovich Sr.

★★★★★

"Sarah Rogers has vast knowledge, integrity, and deals honestly with every person she interacts with. She was skillful in handling multiple adult children selling our parents' home and helping me buy a place after a divorce. She was very patient and kind in every type of situation. I love my new place and feel that I got a fair price. I will use her services whenever I deal with buying and selling properties and highly recommend her to my friends.

Franny Harvey

★★★★★

"Sarah was great and got our home rented pretty quickly by a really good family. She is very professional and responsive. She knows the market and she is very connected. We would hire her again in a heartbeat!

Sarah V.

★★★★★

"Sarah was recommended to us through a family friend. She helped us find our first home, bringing us to openings and navigating us through the entire experience. She is extremely thoughtful and down to earth -- additionally, she has a large network of agents with whom she has developed very positive relationships. Five years later, she helped us sell that home as we moved out of town -- we couldn't have done it without her!

Paul Giuliano

★★★★★

"Sarah was attentive to our needs. She made sure we saw the good and bad of a house but also gave solutions to how things could be fixed or upgraded. For first time home buyers, she made the process as easy as possible while making sure we understood what was happening. It was wonderful getting to work with her!

Yasmin Cruz

★★★★★

""Sarah helped me buy my first home and I honestly could not have done it without her expertise and insights. Sarah from day one was on my side and never made me feel pressured to make a purchase. In fact she frequently kept me honest by asking me , "is this the right choice for you" and asked me about my plans. Without her guidance I would not have felt as good about the purchase and my plans and would not be a first time home owner. She's earned a customer for life."

Bryan Streit

★★★★★

"Sarah represented me to sell my property. She is supportive, professional, and a caring person. You can trust that she puts her client's interest above all else. I would refer her to family and friends!

Seller: Lisa L.

★★★★★

"Sarah Rogers was recommended by a trusted friend, as we were at that time looking to sell our tri-level home and move to a one-story condo in Pasadena. Sarah interviewed us, so she would know our needs and wants. With her experience and knowledge of the community and her positive and calm personality, she worked with us for many weeks to find exactly what we wanted. We were about to sign contracts to both sell our home and for the condo. At this time my husband was diagnosed with a serious illness, and because of this, we decided not to move. Sarah at all times has in-depth knowledge of the real estate market and excellent interpersonal skills. Sarah is a true professional. I am a Trustee for a close friend, and when I had to sell her home, I called on Sarah Rogers. She is detailed oriented and took the time to listen and understand my concerns and knew the need for an "AS IS" Trust sale. When it came time to price the property, she suggested a price and supported it with data. Sarah presented me with a marketing plan. She took over, hiring the people necessary to get the house ready to sell, relieving me of trying to find contractors. She hired a stager and a photographer. Both did a wonderful job. Sarah prepared postcards, a brochure and a drone video, and the advertising on websites, social media, newspapers, and magazine. These were very effective in generating interest, which resulted in 12 offers, all over asking price within two weeks. She handled the process through escrow. Sarah is a true professional and is supported by a strong team, but was always personally involved. When I need to sell my personal home, Sarah will be the one I go to. I look forward to seeing Sarah when this Covid-19 is over, as we became friends.

Seller: Jeral C., Trustee

★★★★★

""I have done multiple transactions with Sarah and I really enjoy working with her. She is very knowledgeable, always presents solutions, and most importantly, she is very calm and level-headed. To me, this is one of the most important qualities when working with a partner to execute some complicated transactions. I would highly recommend her to anyone."

Rex Mong

★★★★★

"My experience with Sarah was a very positive experience. She helped me sell my home in the rock and got me above asking price I made the process very smooth and enjoyable then help me with the purchase of my new home Immediately after. She is very professional but very approachable and down to earth there's nothing but positive that I could say about her.

George M.

★★★★★

"Sarah led the process of preparing, listing and selling a house to a very difficult buyer and did so with grace and truth. She is a woman of knowledge and integrity.

Doug E.

★★★★★

"Sarah is a highly skilled professional who not only is competent, knowledgeable and genuine, but she looks out for her client firmly and with integrity. I am a 78-year-old woman who has not sold a home in over 50 years. So needless to say, this was an intimidating journey for me. Without her support, I would have been completely overwhelmed as there were bumps along the way. She was supportive throughout the process with advice, caring phone calls and guidance. Please consider Sarah, she will not disappoint you. Thank you Sarah - you have been a blessing. With much gratitude and affection.

Carole F.

Education
M.B.A. USC Marshall School of Business & Case Competition Winner (2 Years)
B.S. Santa Clara University & Captain: Women's Tennis Team
San Marino High School and San Gabriel Valley native
Industry Licenses and Certifications
Licensed California REALTOR® since 1995
REALTOR® Institute (GRI designation earned by 7.5% of CA REALTORS®)
e-PRO (National Association of REALTORS® technology certification earned by 1% of REALTORS®)
Charity
Local Community Involvement

Sarah believes that charity starts at home. Having grown up in the Pasadena area, she spent many summers as a volunteer at Huntington Memorial Hospital, Boys and Girls Club and what is now called Ability First. Sarah is actively involved in the Pasadena community and local charities, including Junior League of Pasadena, Cancer Support Community of Pasadena, Huntington Memorial Hospital, Ability First, and Union Station, among others. Sarah is also on the Board of Directors of the South Pasadena San Marino YMCA and previously served on the boards of her broker's charitable giving foundation and the San Marino City Club.
About Sarah
With an M.B.A. degree from USC in Marketing and Finance and 25+ years of real estate experience, Sarah Rogers has a professional real estate background and education to provide her clients with a competitive advantage.
Sarah has consistently ranked the #1 producer in the Compass - Old Pasadena office each year since 2015. She provides a wide range of professional real estate services, advising clients on the purchase and sale, financing and renovation of real estate. Sarah has represented both sellers and buyers across all price points' from first time home and condo buyers to buyers and sellers of estate properties.
As the Director of the Trust and Probate division of the company, Sarah represents trustees and executors, from individuals to private fiduciaries and institutional fiduciaries, in their trust sales and probate sales. Other transaction types also include distressed assets such as bank owned (REO) and short sales.
Sarah also represents many seniors in their transition from one home to another, which may include coordinating an estate sale and identifying which retirement community would be the best fit for the client. With her calm demeanor and organized approach, she makes the thought of moving a much easier, smoother process.
With all of her sales, Sarah has a team of contractors and vendors ready to help freshen the property to obtain top dollar, whether it be hardwood floor refinishing, painting, landscaping, repairs, etc. Sarah is knowledgeable about local city zoning, building, and planning requirements.
Sarah has represented some of the highest value estate listings in San Marino. As a Pasadena native and local resident, she has a longstanding familiarity with the local area, schools, and the real estate market. Most of her business is repeat and referral business from past clients. Sarah is dedicated to providing the highest level of professional real estate services to her clients.
With real estate experience since 1994, Sarah's recognitions include:
2020 Real Estate All Star by Los Angeles Magazine
2019 America's Best Real Estate Professionals by REAL Trends + Tom Ferry - This group represents less than 1.5 percent of all Realtors® in the country yet account for over 12 percent of the closed transactions and more than 22 percent of all the sales volume closed last year.
#1 Agent, Old Pasadena - 2021, 2020, 2019, 2018, 2017, 2016, 2015
Platinum Circle Award - Top 1% Company Wide - 2016, 2015
Silver Circle Award - Top 3% Company Wide - 2014
Gold Circle Award - Top 5% Company Wide - 2013
Awarded the distinction of Director Estates Division - 2013
Previously managed one of the largest and highest income-producing commercial real estate portfolios valued a ($200MM) for the nation's largest U.S. industrial Real Estate Investment Trust, ProLogis Trust NYSE: PLD). Outperformed all ProLogis managers nationwide for unparalleled Client Service per client surveys.