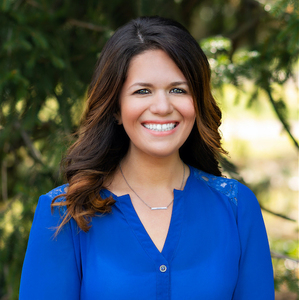 Stephanie Coho
Real Estate Salesperson
Social Media
Specialties
Buyer's agent, Listing agent, Foreclosure, First Time Home Buyer

Languages: English, Spanish
Education
Columbia Southern University - BS, Business Administration
and Management
University of Phoenix - Hotel, Motel, and Restaurant Management
University of Delaware - Business Administration and Management
Client Testimonials
Scroll down for more
​ ★★★★★
""Stephanie helped us sell and buy our new home. She was an absolute delight! She was knowledgeable, professional, super attentive to our needs, and honestly just a down to earth person. While working with Steph, we felt like we had known her for years! We were worried the selling and buying process would be a nightmare, but thanks to Steph, it was smooth, quick, and honestly...FUN! We couldn't have done this without her! HIGHLY RECOMMEND TO ANYONE BUYING OR SELLING A HOME! Steph is FANTASTIC!"."

★★★★★
"Steph did an incredible job leading us through buying our first home. She clearly knows the local market and helped us get a great price on our house. She was patient with us every step of the way, and made what is usually a stressful process very easy. Can't recommend her enough. Thanks so much, Steph! "

★★★★★
"Stephanie was very helpful and responsive throughout the entire process. As first time home buyers, she made our experience very easy and smooth. I would recommend her to anyone looking to buy a home."

★★★★★
"Stephanie went above and beyond helping me with my first time home buying experience....I would recommend her to anyone looking to buy a home.....she bent her schedule around mine and answered all my questions.....( And I had a lot of them )....ty once again Stephanie."

★★★★★
"We have dealt with a number of realtors and Stephanie is honestly the best agent we have ever had the pleasure of working with. She is extremely communicative and responsive and, most importantly, kind, understanding, and easy to work with. There was never any pressure and while there were many hiccups and unforeseen problems on our end, she could not have handled them better or have been a bigger help. Stephanie made the entire process so much easier on us when things could have gone very wrong very quickly had we been working with a less talented agent. "

★★★★★
"Stephanie was great. She really helped guide us through the entire home buying process which was really important to us as first time buyers. She was always responsive to our requests and was quick to schedule viewings. She made us feel very comfortable and never made us feel rushed into making a decision. When it came time to negotiate, she gave us honest feedback and we were able to get a great price on our first home."

​
Stephanie Coho's Listings