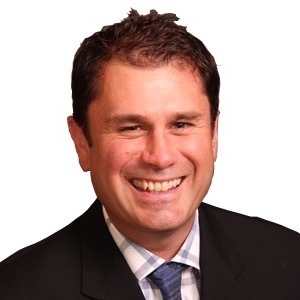 C. Steven Weirich
Licensed Real Estate Broker
Social Media
Testimonials
★★★★★
"
Steve was such a blessing when it came to selling my condo. My condominium had been on the market with another realtor for many months with little response or interest. Thankfully, I found Steve and he was able to finally help me sell, and quickly at that. Steve is an extremely authentic and genuine person, and he helped to make the daunting task of selling my home so much easier. Steve took charge and made it happen. He has an eye for the details and was very proactive in doing all that was needed to get the word out about my condo. Just know that with Steve, you will be in good hands.
"
- Caroline Petres
★★★★★
"
I have been is sales for 25 years and have not seen anyone like C Steve Weirich for over 15 years with his skills, knowledge, great personality, genuine concern, a real work ethic and enthusiasm! Steve was always there for me any time I needed him! He always conducted himself as a "PROFESSIONAL", always on course to make everything the way you wanted it, which is rare in today's working market! I was so happy that I picked him and anyone else would be too! Today and always I would recommend him to help you with any Real Estate transaction without hesitation and I am proud to call him now a great friend, Steve keep up the great personal work now and forever!
"
- Guy Capra
★★★★★
"
This is our true story . . . . . . . . . We started the process of selling our home in the spring of 2016. After six months, we took our home off the market due to an appalling experience with the first realtor we had hired to sell our home.
In the spring of 2017 and with this new knowledge of unscrupulous realtors, we decided to reconsider two realtors that we had previously interviewed. We knew these two individuals through the sale/purchase of families' homes in the past and had developed a friendly relationship with each of them.
During the fall/winter of 2016 when our home was not on the market, Steve had contacted us to introduce himself and to provide us with valuable information about his real estate philosophy. We decided to interview him due to his reassuring diligence over the months before putting our home back on the market. After meeting with Steve, we decided to take a leap of faith and signed a contract with him to sell our home. Steve's enthusiasm and honesty over the months of chatting on the telephone won us over. Our hope was that we hadn't made another mistake by choosing the wrong realtor, especially since we knew how competent the other two realtors were with our family members in the past. As we all know, the circumstances involved in buying and selling real estate can be extremely stressful. Steve was so reassuring and he pleasantly surprised us on many occasions with his opinion on various concerns that we had during the selling process. We felt that he wasn't out to make a quick sale just to earn his realtor fees because he was incredibly thoughtful with the advice that he gave to us.
Steve is the only realtor that we are aware of who willingly met potential buyers and their agents at first showings which is truly impressed. Steve wanted to tell the "story" of our home which we thought was an exceptional and innovative approach. Quite honestly, we couldn't have asked for a more consummate professional to handle our real estate needs and we are so privileged to have met Steve. We went from the worse possible realtor selection to the very best within a year.
In addition to his professionalism, Steve has been kind, thoughtful, friendly and considerate throughout this entire process. It is our pleasure to recommend him to family and friends when they are ready to buy and/or sell. If you want to save yourself the aggravation in deciding what realtor you can trust, we can make that decision so easy for you by recommending Steve Weirich."
"
- Bob and Deb Freeman
★★★★★
"
My wife and I are first time home buyers and Steve was a true partner in our search. He took time to learn what was important to us while also offering his perspective for us to consider. He was punctual and quick to respond to all of our requests. His knowledge of the local market was impressive and his estimates for home values were spot on. We would highly recommend Steve to our close friends and family members.
"
- Jack Groot
★★★★★
"
Steve has been wonderful to work with. Living out of state when I wanted to sell my Chicago condo I had to find an agent who would handle anything that needed to be done in my absence. Steve definitely took the stress out of selling my condo and brought me an additional $18,000. I would recommend Steve and his book "The Value Driven Approach to Selling Real Estate" to anyone who is thinking of selling their property.
"
- Mary Mills
About C. Steven
Check out my website here
"A prescription without a diagnosis, is malpractice."
An entrepreneur and a relentless innovator of the real estate industry, Steven Weirich is co-creator of The Value Driven Approach to Sell Real Estate, author of the infamous report Frauds, Lies, Cheats & Unethical Scams and founder of Arlington-Prospect Advice Givers, a weekly podcast broadcasted on iTunes and Stitcher. The podcast interview provides a platform for local entrepreneurs, business owners, and thought leaders in our community. Steve is also a licensed agent with Compass where his distinctive approach to selling real estate has been helping clients get the results they deserve. Weirich has been called Provocative and Entertaining, but also A committed philanthropist for his mission to raise/donate over $10,000 to local charities each year with the donations received from his book. Steve is also a board of director at the Arlington Heights Historical society and a volunteer mentor at Buffalo Grove high school for the Incubator EDU entrepreneurial program.
Philosophy
For the last two years I have dedicated my time researching a more effective approach to selling real estate. Results for my clients are of the utmost importance to my business. I co-wrote ˜The Value Driven Approach to Sell Real Estate™ so my clients and prospective clients can learn this innovative process and business philosophy. If you or someone you know would like copy of my book please go to http://www.literature4charity.com/. All I ask of you is to make a $5 donation to a charity of your choice using the honor system. My goal is to donate $10,000 to local charities each year with the distribution of my book.
Free Home Diagnosis
"A Prescription Without a Diagnosis, Is Malpractice". You don't go to a doctor and get a prescription before the doctor formulates a diagnosis for you, do you? Your home is a huge investment, and it ought to be treated that way. By going through a diagnosis we can drive up the value of your home. For a free home diagnosis go to http://www.requestfreediagnosticexam.com
C. Steven Weirich's Listings