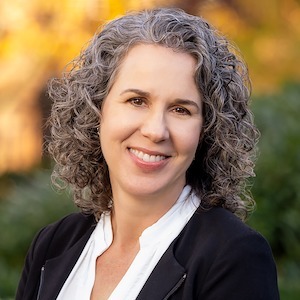 Social Media
Specialties
Buyer's agent, Listing agent, Military

Licensed in VA


Education
University of Tennessee-Knoxville - Bachelor of Science (BS), Early Childhood Education and Teaching
Client Testimonials
Scroll down for more
★★★★★
"Tamara did an amazing job helping us find a house in the DC area. She went above and beyond multiple times in the house search (19 homes in 1 weekend), closing, and move-in periods, including taking the lead on coordinating all aspects of installing new carpet before we moved in. She understands the unique nature of buying a home while in the military because she's lived the experience personally and has helped many others. Bottom line is she is trustworthy and I would highly, highly recommend Tamara for anyone in the military who is PCS'ing to the DC area." - Andreas T.

★★★★★
"A friend recommended Tamara to us. Within a few hours of contacting Tamara she sent us information on multiple homes with our specifications. Tamara was very quick in responding to all my emails and answering all of my questions and concerns. In addition to being very professional, Tamara is also very genuine and a pleasure to work with." - Andrea H.

★★★★★
"Tamara was very professional and nice. She really worked with my as far as scheduling appointments to see homes and making sure we found what we wanted. We are very happy in our new home!" - Stephanie H.

★★★★★
"Tamera came to the rescue when a previous real estate agent was extremely inefficient. Tamera was able to help us find out next home in a matter of weeks, whereas we had been looking for nearly three months with the other agent. Tamera was professional, authentic and knowledge about the locations we wanted to live in. Tamara's level of professionality far exceeded our expectations and her care and follow-up to make sure we were happy was remarkable. Always punctual, she never rushed us and was honest with us if she thought a house or location was not a fit and kept us focused and on track. I have no hesitation in calling Tamera to help us with our next home purchase, sell our home or rental options." - Charmaine Easie-Samuels

★★★★★
"Tamara is simply amazing! As first time home buyers, we could not have asked for a better person to guide us. She was extremely informative, breaking down the process for us so we could better understand the pros and cons of various properties and options. Even better, she is honest. When we were impatient and ready to put an offer on an overpriced property, she did not take advantage of the situation, rather she worked relentlessly to find us a home more suited to our desires and proce range. I would absolutely use Tamara again and give her my highest recommendation" - Johnny K.

​
About Tamara
Helping people is Tamara's passion. With her warm, friendly approach and southern charm, Tamara's devotion to guiding her clients through arguably the biggest milestone of their life - buying or selling a home, is something she takes to heart. Tamara's personal dedication to her clients is to provide a world-class experience powered by hands-on service. Her goal is to always treat every client as if they're her only client. That philosophy of personalization also informs her capacity to see every situation through the lens of each buyer, seller, or renter - taking the time to understand and prioritize their unique needs over every other factor involved in a transaction. 
As a military spouse and a veteran of many moves, Tamara can personally relate to the challenges and stresses of moving that all families are faced with no matter their background. Tamara's military experience of relocating both throughout the U.S. and abroad, can be directly translated to her love for new adventures as well as her natural ability to build meaningful relationships with everyone she comes into contact with, across all walks of life.
Ultimately, Tamara pairs her invaluable market insight with her enduring passion for her clients in order to make every real estate experience not only seamless, but enjoyable! Whether she's helping first-time buyers start their search or advising seasoned sellers on how to properly stage their home, Tamara guides every client with the same level of enthusiasm, expertise, and unwavering commitment to making their dreams a reality.