Experience
Press
Client Testimonials
★★★★★
"
Tanya and Chris sold my , with multiple offers, on the day of the . They're amazing. I would recommend them very enthusiastically. They were responsive, sensitive, and knowledgeable representatives.
"
- Olga.
★★★★★
"
Chris & Tanya know the Wayland market extremely well. Their knowledge and experience allowed us the easiest home sale process ever. They gave clear guidance. They went above and beyond in terms of staging and marketing our .
"
- Rachel
★★★★★
"
At the end of a successful real estate transaction we want to thank you for your above and beyond service. This approach resulted in so little impact on our lives. The selling of our was so effortless primarily due to your dedication and hard work.
"
- Diane
★★★★★
"
I am so grateful to you for all you did for me. You exceeded my expectations and my expectations were enormous! Your immediate attention to every issue that arose was remarkable. I appreciated your professionalism, honesty, and gentle style. Thank you! style. Thank you!
"
- Kathy
About Tanya
Award­ winning real estate expert Tanya Tanimoto is a dynamic force in Boston's western suburbs known for her unparalleled expertise and her position as Wayland's top ­ranked realtor for the past seven years in a row.

Respected throughout the industry for her deft understanding of the marketplace and her deep commitment to customer service, Tanya prioritizes the needs of her clients above all else. She's a fierce negotiator with a tireless work ethic and boundless enthusiasm. Sellers count on her ability to earn top dollar while making the process seamless, and buyers benefit from her inside­ out understanding of area enclaves and property values.

In 2017, Tanya joined forces with Chris Owens to form the Tanimoto Owens Team. They racked up more than $35 million in sales that year and currently possess the largest market share in Wayland. With their solid track record of success, loyal client referral base and reputation for excellence, you can't go wrong with the Tanimoto Owens Team.

Tanya has resided in Wayland since 1986 when she fell in love with its small­ town feel, community spirit and stunning landscape. When not hard at work, she enjoys traveling and spending time with her family.

Learn more about the Tanimoto Owens Team and View their Listings!

Learn how Tanya can help sell your home faster and for a higher price with Concierge!
Spotlight
About Wayland
Wayland is a semi rural community conveniently located 15 miles west of Boston and easily accessible to shopping, recreation and commuting routes. Many urban professionals seek out Wayland due to its peaceful setting, proximity to Boston and the fact that it has one of the highest ranking school systems in the state. Wayland is proud of its natural resources including the Sudbury River, Lake Cochituate, Dudley Pond and many acres of conservation land and trails which provide year round recreation for residents.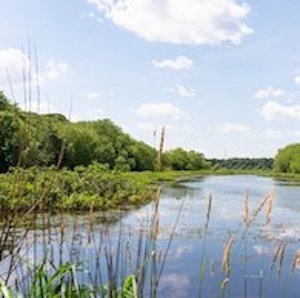 Tanya Tanimoto's Listings