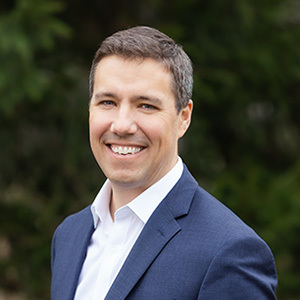 Tyler Wagner
Wagner Real Estate Group - Team Leader
Social Media
LinkedIn
Facebook
Tyler's Concierge Page
Client Testimonials
★★★★★
"
Tyler was the agent that guided and assisted me with the sale of my former home, as well as the purchase of my new home. He gave me his full support and expert knowledge throughout this entire process. Tyler and his team were always readily available and responded quickly to answer any questions or concerns. He also provided valuable recommendations/networks for everything involving both homes, e.g., staging, inspections, and renovations. Tyler offered guidance and kept me informed step-by-step of the progress of the sale and purchase of both house settlements. I highly recommend Tyler and his team, you won't be disappointed!
"
★★★★★
"
Tyler Wagner made the entire process of selling our home so easy. He was patient, understanding, knowledgeable and always available to answer our many many questions . He made the situation as stress free as possible for us. It was a great pleasure to work with him as our realtor. We recommend him highly. You will be happy you chose Tyler for sure. His assistant, Eileen, was wonderful to have helped us also. She was available when there were issues to be handled. Tyler and Eileen make a great team."
"
★★★★★
"
Tyler and his team made the entire process seamless. I was holding on to a condo I had purchased in 2008 when the market turned. After my last tenant moved out, I called Tyler and asked him if he could take care of everything because I'm out of state. He fixed the place up, put it in the market, we had like 10 offers within a few days and we closed a month later. It could not have been easier, and I ended up walking away from this property with a huge ROI. Thanks Tyler!
"
- Andy Molnar
★★★★★
"I worked with Tyler Wagner's team on the purchase of my home in August of 2022. I started this process in January of 2022 but with some roadblocks had to wait until August. Tyler was great with putting in touch with resources in the meantime to make sure I was in the best shape when the right time came along. I was put in touch with Kyle as my point of contact who was great! He reached out for any potential property and worked well with my schedule. I was unfamiliar with the buying process and walked me through every step from the offer to inspection and settlement. I felt that this group advocated for me and worked well as a team! I would definitely recommend the Tyler Wagner group including Kyle and Eileen Miller who help along the way with showings, inspection and settlement!""


★★★★★
"Tyler handled the listing & sale of our house very well. Knowledgeable and thorough, he explained the process and expectations well, answered all questions. His office staff was very professional and anticipated every detail of the sale. Promptly responded to my calls. Tyler helped to decrease the stress and anxiety of selling our house.""


★★★★★
"Tyler and his team are more than just real estate agents - they are local experts, community advocates, and savvy professionals who are always thinking five steps ahead. Working with Tyler made everything extremely easy and allowed us to focus on the details of our big life decision, and how we were going to manage through it. From Day 1 to closing, there was an unmatched trust and commitment that continuously exceeded our expectations. There really is no one who knows the area better, and we witnessed that first hand. Very highly recommended. Truly the best in the business!"

★★★★★
"We recently purchased a home in Philadelphia with Tyler Wagner and his team, and this was the definitely the most professional and streamlined process that I have ever been a part of. From start to finish Tyler and his team ushered us through the process in a very thorough and gracious manner. While we were not first-time buyers the market has been a challenge to navigate, and a good agent is extremely important in helping to secure a good deal. Tyler gave us detailed and helpful information about the Local markets and neighborhoods in the city of our choice and that in many ways put us ahead of the game. After this we felt confident and informed enough to make a purchase decision from day one. Throughout the process we felt we could trust Tyler to act in our best interests, and our trust was entirely justified. We especially appreciated that he was successful in negotiating better prices and closing dates, which saved us from having to take out an expensive loan! We wholeheartedly recommend Tyler and his team as a real estate agent! We think anyone would find him engaging, understanding and very easy to work with" "


★★★★★
"Tyler was excellent. He handled everything. Always answered my calls and made the whole experience pleasant. I would definitely recommend his services to someone who was selling their property.!" "


★★★★★
"Tyler helped my wife and I buy our current house and, along with his associate Kara Markley, sell our former home. In spite of the complex and rapidly changing market conditions, they made the process as pleasant, quick, and easy as possible. We were impressed by Tyler's comprehensive knowledge of the housing landscape and his knowledge of potential renovation and redecoration options. We found both Tyler and Kara very enjoyable to work with!" "


★★★★★
"I cannot imagine buying or selling a house with Tyler and team's help. He has helped us buy two homes and sell one and the knowledge and connections he has have made the process as smooth as possible each time. Tyler and his team truly go above and beyond to make the experiences as painless as possible. I cannot recommend them enough!" "


★★★★★
"No one knows the Havertown market better than Tyler!! Over the last 5 years he has helped us buy and sell 2 homes in the area. Tyler is always professional, attentive, and knowledgeable. We've dealt with a number of realtors over our many moves and Tyler is at the very top of the list. If your looking to buy or sell a home in the area I couldn't recommend him more." "


★★★★★
"Tyler Wagner and his staff came highly recommended and they did not disappoint. At the initial meeting Tyler came well prepared with his knowledge of the area, the volatile market, and current market conditions. He was able to quickly assess the condition of my house and what its position might be in this marked. He made recommendations as to what I should do to help show the house and has a good list of contractors available to perform the work I chose to do on short notice. Tyler and Eileen were always very responsive to my question and concerns. I was kept abreast of what the status of my home was. Once we decided that the house was ready to be shown, open houses were scheduled and a reasonable amount of appointments continued to flow until an offer was made and accepted. Eileen and Tyler kept me updated and on track through all the stages related to getting from offer to settlement. I was never surprised with unexpected activities or . In short Tyler and his team were very professional and effective in bringing my home to a successful sale." "


★★★★★
"Tyler and his team did a fantastic job through the home-buying process. Tyler's extensive knowledge of the local market gave us a strong competitive advantage, which was essential in helping us find our dream home for a great value. Along with his associate, Kyle Gaumann, we received all around excellent service that was always professional, very responsive, and accommodating. It was very clear throughout the process that the team wasn't just trying to find us a house, but they were invested in finding the perfect fit for our family. I would highly recommend Tyler and Kyle to anyone looking to buy." "


★★★★★
"From the moment I contacted Tyler Wagner, he was both attentive and responsive to my questions and needs. Selling a house that you lived in for over 20 years and raised your children in, is NOT easy. Tyler assigned Eileen to assist me and they both made it as easy as possible. They returned my late night and weekend calls with grace and professionalism. When needed, Tyler was hands on to help keep me on track. I would never have been able to get the house prepped for sale and cleared out in time for settlement without Tyler hands on assistance and Eileen's verbal encouragement. Thank you both. I am forever grateful." "


★★★★★
"Tyler was fantastic helping us purchase our new home. His knowledge of the market helped us present the best possible offer at the right . We're thrilled with our new home and could not be happier with the work Tyler and his team did in helping us through the process." "


★★★★★
"Tyler went above and beyond as our real estate agent. He really took the time to get to know our family situation, needs and taste preferences so that he could find us the perfect new house as well as sell our existing one. He was patient, responsive, and thorough throughout the entire process. His assistant, Eileen was very organized and held our hand with constant reminders of what we needed to be doing every step of the way. Tyler and his team were successful at helping us secure our new home first, as well as sell our old home. Their expertise created a seamless transition for our family and we could not be more grateful. We would highly recommend the Wagner team to anybody buying or selling a home." "


★★★★★
"Tyler did an outstanding job guiding and advising us through the purchase of our home in a very competitive neighborhood! Tyler has an expert-level knowledge of the market and his insight allowed us to quickly go under contract on a house in our ideal neighborhood. Tyler was readily available to answer questions and give feedback on our house, and even went above-and-beyond the call of duty to make our lives easier and less stressful. We were put in contact with Tyler through a relative, and would highly recommend him to any person looking to purchase a home in the Havertown area." "


★★★★★
"We were so lucky to have found Tyler Wagner and his team to help us navigate the home buying process in 2021. Moving to the area from out of state was intimidating, but Tyler took the time to teach us about the neighborhoods, commuting possibilities and local amenities. Tyler was very flexible, and we were able to meet both virtually and in person several times along the way. Most notably, Tyler had the initiative to see houses on our behalf when we couldn't make the trip to PA. In the end, we put an offer in on a house based on Tyler's intuition, and we could not be happier! Eileen helped make sure the home buying process went smoothly once our offer was accepted, and was always available for questions. We could not be happier, and we would recommend Tyler and his team for anyone buying a home in the Havertown area!" "


★★★★★
"Tyler was amazing to work with from start to finish! As a first time how buyer the market was intimidating however Tyler was there for us every step of the way. He truly knew the local area and ensured that we were making informed decisions. Tyler made this process enjoyable from start to finish. I could not recommend him higher to anyone especially a first time home buyer!" "


★★★★★
"What an incredible experience all around! I cannot thank Tyler enough for for helping us land the exact house we were looking for in this insane market. I had spoken with him about our desire to purchase a home and he connected us with a wonderfully responsive and professional mortgage broker who helped us get preapproved in a pinch. Then, after we found the right spot we let him know we wanted to go take a look. He got us into the place within a few hours and we were making the offer the following day which was accepted due to the strong offer he coached us to make. Tyler was communicative through the whole buying process, keeping us informed of next steps and helping us along every step of the way. He showed up for the inspection, and gave us numerous references for companies to use for different jobs that needed to be done. Tyler wasn't just someone who helped us do a transaction, he was a partner in the homebuying experience and an absolute asset! The resources he brought to the table were an example of what you get when you go with a true professional with years of experience, he knows the neighborhood and knows people and was generous with connecting us with these resources." "


★★★★★
"Tyler is truly one of the best in the business when it comes to real estate. He was not only extremely professional in every aspect of our buying and selling experience, he was personable, informative, and caring. Highly recommend working with him and the entire Wagner Real Estate team if you are looking to buy or sell in the Havertown area!" "

★★★★★
"This was our first time buying a house. My friend at work recommended Tyler as he has helped her a great house. I contacted Tyler and he imtely responded and setup a meeting online (due to COVID-19) to go over the steps of buying a house. It was a great powerpoint presentation he calls (buying a home 101, or something similar). He also helped us get a mortgage at a great rate through his vast network and experience. Tyler was extremely patient with us. He carefully took our feedback and modified his search according to our needs. He was always available to show houses we were interested in and his insight into market and what it takes to fix something was extremely helpful. When it came to making an offer, his experience at negotiation and writing an attractive offer got us a house below market (that was our first offer). This was a very pleasant surprise to us as the market was extremely competitive due to Covid. Many friends I personally know got rejected 3 or 4 times before they got an offer accepted. Closing was very smooth and Tyler continued to answer questions till this day. He is very resourceful and connected that We are lucky to have him and his group as a go to for questions when we want to do anything in the house. In summary, I strongly recommend him and all of his team. "


★★★★★
"We cannot thank Tyler and his team enough! They helped us get our dream home and quickly sell our former home for top dollar. Their knowledge and experience made the entire process easier than anticipated. We always had a plan and knew what the next steps would be. Tyler was extremely helpful with providing recommendations and strategies on both buying and selling our homes. Tyler went above and beyond throughout the buying and selling process. We highly recommend him if you are looking for a real estate professional to help you buy or sell your home!" "


★★★★★
"After careers in both the military and the airlines, my husband and I have done business with plenty of real estate agents through the years. Tyler Wagner was by far the best of them! A lot of agents will try to tell you what You want. With Tyler, we told him what We wanted, and then whatever it was, he made it happen. Moving from out of state, he was always able to accommodate our schedule, and in general, he and his office made us feel like we were their most important clients. After getting to know them though, I'd bet anything that all of their clients feel that way. The house we fell in love with was in an area we knew nothing about. Tyler and his assistant Eileen connected us with all of the resources we needed to complete the purchase process. Tyler was invaluable during all of our negotiations. We genuinely believe he negotiated the best deal possible. His knowledge is outstanding, and on those rare occasions when he didn't have an answer, he got us the answer quickly. We can't say enough nice things about Tyler and his office!"


★★★★★
"Working with Tyler Wagner and Eileen Miller at Wagner Real Estate was a seamless process from start to finish. As a Havertown native, Tyler knows everything there is to know about the local market, as well as all of the tips and best practices to make buying and selling a success. Tyler is professional, responsive, realistic, and and all around awesome guy! His expertise and knowledge coupled with his attention to detail made our experience an amazing one! Tyler and his assistant Eileen helped my husband and me sell our home quickly and find us the home of our dreams! We truly could not recommend any better realtor in the Main Line area. It was a pleasure to work with them and we wholeheartedly recommend this team to anyone interested in buying and/or selling!"" -Seller/Buyer in Havertown


★★★★★
"We used Tyler 10 years ago when we purchased our Havertown house and he has kept in touch with us since then. Always friendly and you can trust him. He helped us sell the house 10 years later and with in a week it was ! Thank you for everything and most of all for a stress free transition."

★★★★★
"I would highly recommend Tyler for anyone looking to buy or sell their next property. He was extremely knowledgeable of the area and with local procedures. Tyler walked us through every step of the process, making sure to check in all along the way. We are very happy with our experience and will definitely be working with Tyler again."

★★★★★
"Tyler was great to work with all around! He made the process simple and walked us through each step of the way. Quick response time, thorough and thoughtful, all around he made the buying and selling experience as painless as possible! I would definitely recommend."

★★★★★
"Tyler was very informative and detailed about the process involved with selling our house. He gave recommendations of people who could help out with repairs and other areas that needed attention. He is reliable and flexible in being available to contact and meet with him. He gave us suggestions on how to show our house and respected the changes we did or did not desire to make. I highly recommend using Tyler as your realtor! "

★★★★★
"I would highly recommend Tyler as an agent! His knowledge of the area and of the condition and value of a house was really helpful. He was always available to show us the many houses we looked at which consisted of many weeknights and weekends! He is a kind, generous and personable agent. Thank you Tyler, for helping us find our dream home!!"

★★★★★
"
Tyler and his team are more than just real estate agents - they are local experts, community advocates, and savvy professionals who are always thinking five steps ahead. Working with Tyler made everything extremely easy and allowed us to focus on the details of our big life decision, and how we were going to manage through it. From Day 1 to closing, there was an unmatched trust and commitment that continuously exceeded our expectations. There really is no one who knows the area better, and we witnessed that first hand. Very highly recommended. Truly the best in the business!
"
★★★★★
"
My cousins, sisters, and I needed to move my aunt and mother who are in their 90s to assisted living and out of their house in Havertown which had been in the family since the 1950s. To make things more complicated, many of us were not living in the area, so much of the work with selling the house needed to be done remotely. We couldn't have imagined a better partner than Tyler to help us with the whole process. He was instrumental in getting the house ready to sell. He helped arrange appointments for various workmen and was always willing to meet at the house to let them in. We relied on his superb advice about how much needed to be done to the house and he helped keep us on a brisk timeline. He was always reachable by text or phone to help coordinate, provide advice, or give guidance. Once we got the house on the market, he made the process of selling the house and the closing very easy and straightforward. He was absolutely superb and I cannot recommend him and the Wagner Group highly enough for buyers or sellers in the Havertown area. My mother also liked the fact that she knew Tyler's grandfather. This gave her a lot of peace of mind that the family home was in the best hands.
"
★★★★★
"
Tyler was very responsive to outreach by text and email and flexible assisting with staging and other services to quickly list our home. He helped us successfully buy and sell our homes this past year with a good understanding of both rental and selling markets in a time of changing interest rates.
"
​
Awards
Philadelphia Magazine Top Agent 2010 - 2022
Main Line Today Top Agent - 2018 - 2022
Board Member - Franklin Mint Credit Union - 2020 - Present
Board Member - CU Settlement Services - 2016 - Present
Board Member - Haverford Education Foundation - 2013 - 2020
Board Member - Suburban West Realtors Association - 2008 - 2013
Specialties
Team Leader - Wagner Real Estate Group, Listing agent, Buyer's Agent, Relocation, Investment Property
Education
Miami University - BS, Management Information Systems
Goldman Sachs 10,000 Small Businesses Program 2020
Charity
Sponsorships
School District of of Haverford Township Education Foundation
Discover Haverford - Haverford Partnership for Economic Development
Chilly Trail Run - Haverford Township Recreation
Haverford Football Followers
Brookline Baseball
Paoli Hospital Auxiliary
Charities
Toys For Tots
Book Smiles
About Tyler
Born and raised in Havertown, Tyler is his family's fourth-generation REALTOR®. He has a special understanding of the Havertown area down to the finest details. Whether it's the best local parks to take the family, the best local restaurants to enjoy, or finding some great running loops, you name it, he knows Havertown and the Main Line! He also has great working relationships with handymen, contractors, plumbers, masons, etc.

For Sellers, Tyler combines fantastic multi presentation with incredible exposure techniques that enable any buyer looking in your market to find your home with ease.

For Buyers, Tyler provides great information on the current market and the hottest and latest listings, while making sure his buyers are comfortable with what they can afford and where they want to buy.

Finally, investors can feel confident in Tyler's analysis of properties and understanding of return on investment. As a current investor in both rentals and buy-fix-sell properties, he has first-hand experience and loads of local connections that can help you achieve your investment goals.

Tyler is genuinely very passionate about his work and personally dedicated to his clients.

Enjoy your search of Southeastern Pennsylvania and, Tyler looks forward to working with you!