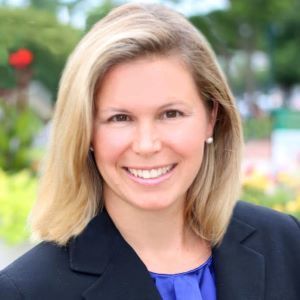 Social Media
Specialties
Licensed in DC and VA
Listing Agent and Buyer's Agent
Education
University of Virginia Darden School of Business: MBA, Business
University of Virginia Law School: J.D., Law
University of Virginia: BA, Economics, Foreign Affairs
Client Testimonials
Scroll down for more
​ ★★★★★
"April Fearnley is exceptional. My home purchase this August was my fifth in 20 years. It was far the best experience of any of the five because of Ms. Fearnley. She is knowledgeable, precise, and efficient. In this tough market of high demand and low inventory, she helped us win a bidding war moving quickly while limiting our risk with her significant due diligence. She is patient, thorough, and goes above and beyond. Her professionalism is outstanding, as she is highly competent, careful, and trustworthy. She is far the best agent I've ever worked with (either selling or buying). I highly recommend Ms. Fearnley." - Phuong S"

★★★★★
"April is a great agent. For the first weekend my home was on the market, April planned and marketed two back-to-back open houses that were brimming with prospective purchasers. She netted three offers each with price escalations over the course of that weekend. She attended to every detail of the negotiation, contract, and settlement as I planned my across the country. She seamlessly worked with my relocation company. April is a strong communicator and advocate. She is trustworthy and kind and made my home selling process smooth and enjoyable. - Beverly L. home seller, Northern Virginia."

★★★★★
"Working with Ms. April was a true pleasure! She made looking for home very exciting! Ms. April made the process efficient as she provided us with whatever houses would come up on the market on a daily basis and was incredibly flexible with her schedule to help us book home viewings as quickly as possible. She was available to speak over the phone, text, and email during most of the day. Additionally, she was very thorough in explaining every aspect of a home contract and advised us on how to make the best possible offer. She also provided us with awesome recommendations for loan, title, and inspection companies. We loved working with her because even on slow weeks she encouraged us and made it her goal to help us find a home that met all of our need. It was because of Ms. April's efforts that we were able to find the home of our dreams as she proactively worked with the seller's agent and helped us achieve a seamless transaction. We are extremely grateful that we had the opportunity to work with someone as committed to her craft as Ms. April and would recommend her to anyone that is looking to find a home. -Ariel and Cristian "

★★★★★
"April was an absolute pleasure to work with! I have bought and sold many houses throughout my life and April is one of the best real estate agents I have ever worked with. April was proactive and professional during every step of the process as she helped us find our new home. We moved to Virginia from another state and April went above and beyond as she guided us through learning a new area and buying a house in a competitive market. Working with April was such a positive experience that we have recommended her to family and friends! -Michele Pomeranz"

★★★★★
"April was terrific to work with! She provided excellent guidance throughout the process and always had our best interests at heart. She went above and beyond to get our house ready for sale. Our house sold quickly because of April's efforts. We highly recommend her! -Elysia Kowel"

★★★★★
"
April is supremely efficient, detail oriented, an excellent problem solver — and so nice. It was a pleasure to have her as a our real estate agent. -Chris Miller
"
★★★★★
"
April Fearnley successfully assisted me with the marketing and sale of my home in Vienna. She had lots of suggestions for improvements that she thought I should make to my home and had my best interests in mind. Having been in real estate finance nearly my entire career, I did not always agree with her recommendations, but the house had 7 offers on the Monday following the weekend open houses and sold at $95,000 over asking price by Monday evening. For anyone not familiar with real estate listing and sales agreements and closing documents, April is adept at explaining documents and responding to questions. Compass also offered great marketing tools (floor plan [essential as far as I am concerned], professional photography, video and staging). They also have a loan program where one can borrower funds for painting, improvements and repairs at no interest with the loan due in full at closing. -Ilona Conolly
"
​
About April


Real estate is a passion for April. If you are a seller, she would love to help you on to your next destination, smoothly, seamlessly, and with as little stress for you as possible. Moving is a big endeavor and she strives to make the experience as pleasant and as profitable for you as possible.

If you are a buyer, she loves the energy and excitement of a home search. Finding a new home is a new beginning, no matter if it is your first or tenth home. There is an energy to finding new beginnings, leaving behind challenges, and to starting fresh. April believes in focused targeted buyer searches so that you can spend more of your time enjoying your free time, and she can do the leg work to find the right homes for you, after careful consultation with you about your home needs and wishes.

She has extensive experience in contracts and negotiations, having been an attorney for over 15 years. April has a J.D. (2002) and an MBA (2012) from the University of Virginia.

She looks forward to the opportunity to work with you. Let's let this be your best year yet.