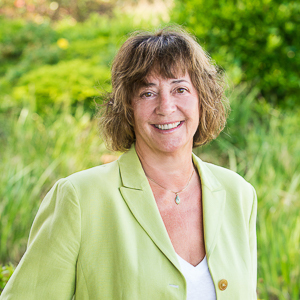 About Karin
Karin Bird has nearly 3 decades of experience successfully negotiating virtually every kind of residential real estate transaction, helping her clients buy and sell homes throughout the San Francisco Bay Area.
Adept at residential sales and specializing in rural properties, large acreage, raw land, ranches and farms, vineyards, and equestrian properties, Karin has been a licensed Realtor since 1987. After acquiring her broker's license in 1993, she purchased Skywood Realty (later Re/Max Pioneer at Skywood), and over a period of 13 years, she grew the company into the premier company in the Skylonda area of Woodside while being listed among the Top 100 Re/Max California agents.
She brings to a diverse set of real estate skills and commitment to high-end service to the benefit of each of her clients, who can see properties and transactions from a much broader perspective than any single Realtor, can give. Her exclusive service extends through the close of escrow and beyond, consistently garnering her Top Producer of the Year honors every year.
A life-long resident of the San Francisco Bay area and the Peninsula, Karin has successfully represented literally 1000s of individuals and families, gaining for each of them the fulfillment of their dream home. Her secret is no secret to her clients: Wholeheartedly dedicated to customer care, Karin is responsive to her clients' needs, and she is aware of how important communication is to her clients. She makes sure to be available, whether by phone, text or email and since she has a partner, she is able to provide even more coverage, day and night.
Karin works with her clients to understand precisely what they want, and then she establishes with them a plan to accomplish their goal, never over-promising but always ensuring that her clients' interests are protected. Karin approaches problems as a challenge requiring her solution-oriented mindset, employing out-of-the-box thinking whenever needed.
Committed to the perfection of her craft and providing every client with the highest level of service, she has made a point of continually enhancing her skills and knowledge. In addition to graduating from the Real Estate Institute with the GRI designation, Karin has studied extensively in home staging to ensure that every home is bought or sold not only as quickly as possible but at the very best price.
The cornerstone of her skill set throughout her career has been her negotiation skills, which she continually hones through on-going coaching and training, reflected in her designation as Certified Negotiation Expert (CNE). In addition, Karin is an Accredited Buyers Representative (ABR), designating not only exceptional knowledge of the market but also the ability to access and utilize the latest reality marketing techniques and technologies, all of which continuously give her the critical edge in serving home buyers.
Karin Bird takes special pride in the trust her clients place in her. More important to her than any deal is having a long-term successful relationship with every client.
For more information, please give Karin a call or text her at 650-207-0940, email her at Karin@BirdHayes.com or
visit her website
Karin Bird's Listings
Listed By Compass
Pending ( Do Not Show )
Listed By Compass
Open: 5/28 1:00pm - 4:00pm