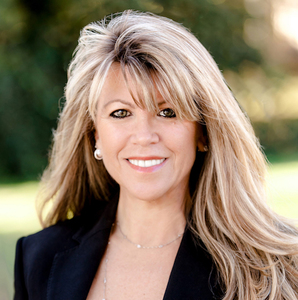 Nili Hudson
Architectural Division | Ecobroker | DRE 00910893
Social Media
Client Testimonials
Scroll down for more
"To anyone considering working with Nili Hudson as a real estate professional, this will serve to verify that you can do so with complete confidence. We have worked with Nili since 1997 on several matters involving the purchase, sale, and leasing of real estate, including the purchase of our multi-million dollar home in Santa Monica. Her knowledge of her field and her professional ethics and honesty are the highest.

To say that we have been pleased by her representation is an understatement. She has always exhibited the highest level of professionalism, knowledge, proficiency and a tireless work ethic. For anyone that is looking for a Realtor, we can say with certainty that they would be extremely well served with Nili as their representative.

Our transactions with Nili involved our purchase of a condominium at the beach and our dream home on San Vicente, and the sale of our home on Mandeville Canyon and the beach condominium (the latter at a tremendous profit). On each of these occasions, Nili meticulously attended to each and every detail so that all of our concerns were addressed. She advised us at each and every step of the way and always made sure we were aware of every detail. Nili demonstrated great skill in marketing and showing our homes and writing and negotiating of offers on our behalf. She steered us carefully through the myriad details of inspections, escrows and closings diligently and with attention to all of the intricacies that are a part of this process.

As incredibly busy professionals and parents of 6 children, knowing that our real estate business is being handled by such a true professional is of enormous value to us and gives us tremendous peace of mind.

We highly recommend Nili to anyone in need of a real estate professional."

★★★★★ - Susan Disney Lord and Scott Lord

"Because of my work, I've had to move in, out and around Los Angeles several times during the last decade. During that time, Nili helped me buy three houses and sell two, as well as helping me find homes to lease. Each time, she made the process as painless as possible. She understands my practical and aesthetic needs and always guides me in the right direction. Together we have bought, sold and rented in all kinds of markets and she consistently gets the job done. A year ago I found myself shopping for a home in a very difficult Buyer's market and she found me the perfect place at exactly the right time. I'm very happy there and don't anticipate moving again, but it's nice to know if I ever have to, she will be there to make it happen.

★★★★★ - Barbara Hall

"We had the pleasure of working with Nili to sell our current home and purchase our next home. Both transactions were complicated due to buyer and seller demands on dates, complex financial arrangements, and other factors, but Nili helped us navigate all the considerations and options available to us, to make the right decisions. We ended up with an incredible sale price, and with Nili's guidance, smartly outbid others on our purchase while still staying within our budget. An amazing feat! Thank you, Nili for keeping us calm, grounded, and informed throughout the process! To anyone considering working with Nili, just know that she'll always have your best interests in mind, and will exhibit the utmost in professionalism and ethics while representing you. She's the best!"

★★★★★ - Steve & Kristin Belin

"This is the 3rd time we have used Nili in the last 20 years. That does say something about a good client/agent relationship!!!! Nili always provides the highest level of professionalism and is the most supportive agent we have ever worked with. She guided us through each process with knowledge, guidance, and patience. Always punctual and prepared. I give her 5 stars."
★★★★★ - Diane & Noel Nosseck



More Testimonials
Facebook
LinkedIn
Twitter
Instagram
About Nili


Nili Hudson is one of the true stars of the real estate industry, with sales that put her in the top 1% of all agents nationwide and invitation-only membership in some of the industry's most prestigious organizations. In her 30 years in the business, she has consistently earned praise, acclaim, and national recognition for the excellent results she achieves for her clients.

Hudson's in-depth knowledge of the market, pricing trends, inventory, and individual neighborhoods, together with her comprehensive understanding of the inner workings of the industry and her ability to balance personal one-on-one service with the latest technology, have made her one of the most in-demand Realtors in the business. Hudson is regularly lauded for her extensive marketing efforts, which give her sellers a tremendous edge through a broad national presence. Each of Hudson's clients benefit from her affiliation with numerous elite networking groups, which broadens her scope of recognition and gives her representation of buyers and sellers in the purchase and sale of single-family homes & estates, condominiums, investment properties, and new-home construction and subdivisions an added advantage; because of her experience and expertise with all forms of residential new construction, Hudson was appointed as New Homes Director for Gibson International.

Hudson's passion and enthusiasm for real estate and her dedication to excellence and client satisfaction are evident in everything she does. She has built long-term client relationships based on her honest, hardworking approach to the business, and counts among her clients everyone from first-time buyers to heads of business and industry, to some of the world's most well-known names.