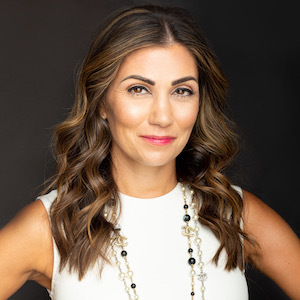 Reem Trahan
Associate Broker® | Realtor®
Social Media
Check Out My Website!
LinkedIn
​
Facebook
Client Testimonials
Scroll down for more
★★★★★
"My wife and I had the absolute pleasure of working with Reem Trahan earlier this winter. Reem did an amazing job helping us to find a wonderful new home, and also helping us to rent out our prior home. Through the ups and downs of the home-buying process, Reem was an incredible advocate. I am so thankful she was on our side during this process. Reem was a complete and total professional who never stopped working for us. Whether it was finding time at the last minute to visit homes, or responding to our frantic emails in the middle of the night, we always felt Reem was going above and beyond for us. In addition to her outstanding skills and knowledge, she is a very kind and thoughtful person who always made us feel at ease. My wife and I feel so lucky to have had her help along the way. " - Chris

★★★★★
"Working with Reem Trahan exceeded any of our expectations. As a homebuyer, I was not familiar with the terminology or the best process people to involve. Right away Reem was incredibly friendly and took time to sit down with us to determine what would be a good fit for us. She even recommended a lending agent in the area, which we ended up using and greatly appreciated. Reem was willing to meet us late in the evening to view houses. She was very helpful in explaining the entire process and really relieved my stress level even though we were on a very tight timeframe. I truly believe her expertise helped tremendously in our offer getting accepted, she went way beyond for us. My husband and I highly recommend Reem Trahan! " - Maria

★★★★★
"I had the pleasure working with Reem during the entire process of my house hunting. I am really impressed by her knowledge of the local housing market, her attentive to any of my questions and concerns, and her negotiation skills to get the job done. She is also well connected not only to Lenders and Title Companies, but also to home inspection companies and home Insurance companies. The whole experience working with Reem has been like a wonderful journey that has many good memories. I strongly recommend Reem Trahan to anyone looking to buy or sell a house! She is without a doubt the best of the best in the business in my opinion" - George

★★★★★
"Reem demonstrated professionalism, knowledge, and expertise all the while providing a friendly touch. She was always there to answer our questions and provide advice. A transparent and honest person.." - Debora

★★★★★
"This is our third time purchasing a home and I must say Reem is hands down the best realtor we have had the pleasure of working with. Her professionalism, knowledge and expertise is above reproach. We are military and decided to purchase a home while we were still in California headed to Virginia. She was very responsive and attentive to our every need to include contacting the VA on our behalf when we needed assistance. Reem supports veterans 100%....made our experience as positive with the least amount of stress she could considering the circumstances. I can't say enough positive things about my experience with this outstanding agent! We will definitely contact Reem in the future for any and all of our real estate needs."e


​​
Specialties
Buyers, Sellers, Corporate or Military Relocation, New Home Construction, Luxury Homes, Compass Concierge Improved Listings
Languages: English, Arabic
Certifications: Accredited Buyers Representative, Certified Investor Agent Specialist, Accredited Luxury Home Specialist, Certified Negotiation Expert, Certified Residential Specialist, Graduate Realtor Institute, Luxury Representative. Military Relocation Professional, Seniors Real Estate Specialist® (SRES®)
About Reem
Reem will help facilitate a successful real estate transaction. She works with a team of professionals, from photographers who enhance your listing digitally and for print, to reputable lenders who will ensure an on-time closing and wonderful settlement attorneys who handle each detail with care. She has the right tools and unique competitive advantages to operate in today's evolved marketplace. She is always sharpening her skills by attending training classes to better serve homebuyers and sellers. Reem is never content that she knows enough.
Let Reem guide you through a home buying or selling transaction. She offers vital information needed to make an informed decision about a new home. She will be there every step of the way, guiding you through a sometimes-complicated process. Being a guide for her clients is something she takes very seriously. She has been in the industry for over 20 years, a licensed Realtor® in Virginia since 2004 and a licensed Realtor® in DC since 2012. Reem became an Associate Broker in 2018.
Reem is always thrilled to help her clients make the right choices for them, and she is even more thrilled to receive a call or a text message from a client, days, weeks, months after closing, to let her know how happy they are.