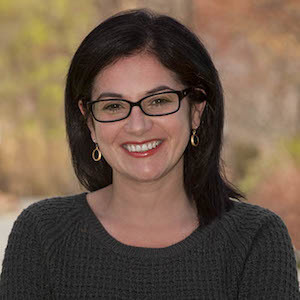 Sari Shaw
Licensed Real Estate Salesperson | Licensed as Sari J. Shaw
Experience
Social Media
Client Testimonials
★★★★★
"
Sari is simply the best agent that I have had the pleasure with working with over many years in this market. Sari's attention to detail, ability to quickly understand your needs and pains, and ability to get the deal done even when last minute issues popup is astounding. I wish I had more people like Sari to work with!
"
- Art E.
★★★★★
"
Sari has excellent local knowledge and an extensive network - this allowed her to show us homes not yet listed on the market formally. She listened to our requirements keenly and was very involved in the process to show us homes that fit the price point, saving us a lot of time. She is very collaborative and patient. Went many extra miles to find us the right home. We recommend her happily to anyone who is a bit fussy like we were when it came to finding the perfect home.
"
- Mili I.
★★★★★
"
Sari is a complete star - we loved her from the moment we met her and that did not change after more than a year of working together. Incredibly smart, patient, warm and funny, Sari helped us find and purchase our perfect home - from start to finish. She left no detail undone and her network is unbelievable.
"
- Dara D.
★★★★★
"
Sari was an incredible asset as we searched for our new home. She was extremely knowledgeable about multiple towns we were interested in and her advice and insight gave us confidence that we had found the location and of our dreams. Getting to closing was not as smooth as one would have hoped and when time was short and stress was high, Sari stepped up and went above and beyond to get everything in place to ensure there were no issues or delays. Sari is a great realtor who we would recommend without hesitation!
"
- Jessica L.
★★★★★
"
Sari is a star in terms of helping people get settled down! She helped us all along in our journey to home ownership taking personal interest and initiative to clear each hurdle. If you want a friend help you find a home, Sari is the person to go!
"
- Kiran K.
★★★★★
"
I am so pleased with our choice to have Sari and the team at Compass and the team sell our house. She connected us to all the best vendors to prep the house for sale and had us in contract within weeks! She really is the best realtor, project manager, and partner through the whole process. You know you are in good hands and that Sari is on top of every step (and every person) along the way. We contracted quickly and at the asking price. Thank you Sari.
"
Market Reports
Westchester Q1 - Q3 Insights Report
About Sari


Praised by both buyers and sellers, Sari Shaw's unparalleled dedication and service-oriented approach to her clients helps them navigate the complex process of buying or selling a home. Clients know that she is honest, extremely knowledgeable about the market and a skilled negotiator in all of her transactions. A native New Yorker, Sari honed her skills working in media sales, management and marketing for more than 15 years. Before joining , she was an agent at Platinum Drive Realty. She received her undergraduate degree from Syracuse University in Media Management and Masters from New York University in Digital Marketing.

Like many of her clients who are city transplants to the suburbs, Sari understands how important it is for new families to feel comfortable and integrated within the community. Her vast knowledge of school districts, property taxes and market trends coupled with her valuable guidance assures them before making any decisions. Likewise sellers appreciate Sari's savvy marketing prowess that yields increased foot traffic to all of her showings and her uncanny ability to enable buyers to visualize themselves living in the homes she sells.

With her digital marketing skills, Sari has created Living Chappy Happy, a lifestyle Facebook page to provide information and resources for young buyers interested in Chappaqua, her hometown where she is raising her son, Benjamin alongside her husband Matthew. A devoted community member, Sari serves on both the Chappaqua PTA and Horace Greeley Scholarship Fund boards and is currently the Chappaqua PTA Treasurer. She actively supports the Chappaqua Farmers Market and Habitat for Humanity. Whether helping a new family find a good nursery school fit for their child, pinpointing the right suburb for a young couple or facilitating changes so sellers can modernize their homes, Sari brings unbridled enthusiasm and unwavering commitment to all of her clients.