Social Media
Facebook
Instagram
LinkedIn
Twitter
Shana Hamel YouTube Channel
Compass Programs
Compass Concierge
Private Exclusives
Client Testimonials
★★★★★
"By far the best Real State Agent in FL! I was a first time buyer and had no clue about anything, Shana here my hand through the whole process! Very efficient, knowledgeable, trustworthy, confident, 100 % real and always looking for my best interest! Never rushed me and always took her time to explain details to me! Absolutely love her! I would recommend her to anyone who is a first time buyer or just anyone who want an amazing real state agent! " - Andrea Allemant (Bradenton, Florida)

★★★★★
"Some people are in your life for a reason or a season - Shana is ALL THE ABOVE. We were in Florida for spring break looking for new homes. An agent at one of the model homes gave us Shana's number. Because we were only in town for a week, Shana took all of our must haves and starting sending us homes via the web. We found our home in Palmetto. My husband who is a veteran, businessman, and house flipper and can be difficult at times, throughly enjoyed working with Shana. From helping us find a banker, insurances, and general contractor I know Shana will always have my families best interest at heart. When we buy rental properties in FL it will be with Shana. I cannot say THANK YOU enough! Just know you are appreciated." - Daniel Glover (Palmetto, Florida)

★★★★★
"Folks if your looking for someone you can trust and will honestly have your best interests at heart, I couldn't recommend anyone better as a realtor. I've worked with several over the years, and I can clearly say this was the best experience my wife and I have ever had with a real estate agent. My wife and I discovered Shana when we were on a vacation in Siesta Key about 3 years ago. We were driving up the road and saw Shana setting up an information table outside by a heavily trafficked sidewalk. I laughed and said that's a sales person with some creativity and gumption. We've vacationed in Siesta Key for years and had considered buying a place several times, but for whatever reason, had just never really launched a pursuit. Probably just concerned we would get caught up in the typical real estate hustle with an agent that was more out about their sale and less about what we were really looking for. Most of the agents we've experienced gave off that vibe. But not Shana. Anyway, we turned the car around and went back to introduce ourselves. Instantly we could tell this wouldn't be a bad experience. She listened carefully and made sure to completely understand us, what we were looking for, what our buying process would be, etc. It made us comfortable right from the start and made us feel heard! She was patient with us throughout the process. never pushing us toward any property. Just made sure to put options that met our criteria in front of us. Never felt pressured. Her organizational skills and attention to detail were exceptional. I checked around with various entities from lenders, insurance agencies, condo associations, contractors, etc. and got consistently positive feedback on Shana from those sources. That should tell you something. Thanks Shana for making our dream purchase a reality!!!!! You Rock!" - Dave & Carol Lovell (Siesta Key, Florida)

★★★★★
"Anna & I are SOOO grateful for your professionalism in handling the sale of our home during a difficult time. I worked as a Mortgage Loan Officer for nearly 40 years and worked with many many Realtors. I never experienced any one of them as thorough or as professional as you. We had met you thru your mother who was a friend and lived in our same neighborhood. When we decided to sell we planned to "interview" several Realtors, then choose the most impressive one. You were first on that list, and when you made your totally professional presentation, we never even considered talking to anyone else. You immediately had professional photography completed and began to advertise, even in other localities, for anyone who may consider moving to the area. I can easily say, "I've never seen anyone as professional and thorough as you in all my years in the industry." - Anna & Duane (Sarasota, Florida)

★★★★★
"Such a wonderful experience selling my house! She was so patient and kind and she was able to explain everything to me and answer all my questions as a first time seller. I look forward to having Shana be my Realtor for the next house I purchase!" - Sara McEwen (Myakka City, Florida)

★★★★★
"It is our pleasure to recommend Shana as a real estate agent for anyone searching for a home. Shana reached out to me while I was doing an online search for a new home. We had an initial conversation regarding what we were looking for and Shana took it from there. We found her to be highly talented technologically and made excellent use of the relevant search engines and real estate databases to help us find a variety of homes that were of interest to us.
When we zeroed in on the house we wanted, she did outstanding job putting together a great deal that was good for us and made the seller happy. This was very important because the house we wanted had been on the market only one day and we were the fifth family to make an offer to buy it. We found Shana to be highly attentive agent. She returned all phone calls and emails promptly. She is very personable with an engaging personality. She even helped us find an excellent lending bank for our loan. We are pleased to recommend Shana to anyone looking to buy or sell a home. Without question she is the best real estate agent we have ever worked with." - Jim & Trish Jasnoski (North Port, Florida)

★★★★★
"I am very pleased and excited to share my experience working with Shana. Throughout the entire process of purchasing my new home, from first inquiry call, to her accompanying me to the closing table, Shana was extremely professional, knowledgeable, honest, enthusiastic, attentive, reliable, and thorough as she skillfully facilitated the business side of the transaction, all the while guiding, supporting, and helping me navigate and understand the personal and emotional aspects of the entire process. She was very patient as she expertly addressed all of my questions and concerns, and generously offered helpful advice, suggestions, and ideas that resolved issues and helped to ease the stress of the transition to my new home. Especially appreciated and important to me, as I'm sure many others would agree; if you are fortunate enough to get to work with Shana, you will discover that her finest attribute is that she genuinely cares about their clients (many of whom have become friends) and is concerned for and frequently inquires about their understanding of and comfort level with the process." - Lynne Bowen (Sarasota, Florida)

★★★★★
" I met Shana several years ago at an open house in the Bayshore Elementary School district where my grandkids were going to school after moving to Sarasota from Miami. I was considering buying a small quaint home in the neighborhood so I could help out occasionally if need be. I realized that probably renting at that time would be a better option for me, but I appreciated her straight forwardness and knowledge and said I would keep her in mind should my situation ever change. It did late last year and I needed to find a condo that was both close to my daughter and her family and my Mom in assisted-care living in Sarasota. After searching on line I found an apartment that I felt fit my needs and on the site you could choose that "interested" option. Immediately my phone rang with a realtor offering to show it to me. That relationship didn't work out and I decided to try to locate Shana and see if she was available to help in my search. Again I was immediately impressed with her knowledge and her follow through.
She is tenacious in the details of everything in purchasing a new home...specific agencies to work with from mortgage brokers to home inspectors, to have confident workable outcomes. Shana expresses the willingness to guide you through every aspect of purchasing the right home for you. Yet she treated me like family, always asking what you feel about this or what you don't like. She says, if not this property, then a better one! Her honesty was refreshing in helping me make informed decisions. She has a discerning eye for detail and follows through in every aspect. I recommend Shana Hamel most highly if you are looking to purchase a property in this Florida area. " - Cheri Sheridan (Sarasota, Florida)

★★★★★
"We first met Shana from a real estate listing online. From the moment we called her she was happy to help us find the perfect home. She lined up several homes to show us in our target area and met us as a time that was convenient to our plans. At the first home, Shana gave us a folder that contained information about each of the homes we were to tour. She pointed out the assets that each home had, and helped us recognize some of the challenges as well. She made certain we also toured each of the community amenities, and gave us insight into the neighborhoods where the developments were located. When we finally decided to make an offer, Shana helped arrange a second walk through, and then we sat together to write up an offer. During each step of the offer process, she explained decisions we needed to make, helped us understand the process and terminology we were seeing in the offer statement, and continued to rework the details until we were completely comfortable with the offer. She really impressed us with her knowledge of the real estate contract, the legal options we had, and her ability to assess the market and a fair offer for our property. During the negotiation process, Shana could not have been more helpful. She was calm, kind to explain what our options were, and continued to reassure us during a stressful time. We knew that she was continuing to work for us through every step and, in the end, she got us the house that we wanted. While the Covid-19 pandemic was racing across the nation, Shana continued to focus on our closing and making sure that it was completed safely for all parties involved. She even stayed in touch after the closing to make certain we were happy and settled into our new home. I cannot say enough good things about this intelligent, energetic and kind woman. I recommend her highly and would absolutely work with her again!" - Gayle & Frank C. (Venice, Florida)

★★★★★
"I've been living in Sarasota for 2 years and decided it was time to buy a home for me and my daughter. Shana was great through the whole long process. I am a very indecisive person and was not in a hurry and she never made me feel bad about that. She went above and beyond to make sure I was okay through the entire process. I would recommend Shana for all of your real estate needs. Being that she?s lived here all her life and has an abundance of knowledge on the real estate world she's the best." - Rebekah Walton (Lakewood Ranch, Florida)

★★★★★
"My wife and I decided to buy in Siesta Key by mid 2019. We met Shana in our first visit to a Realtor and since the very first moment, we felt confident with buying a place with her. Take into consideration that we are not US citizens and do not leave in the US, a situation that complicates any buying process. I have to say that Shana have been extremely helpful in not only getting us the best possible options in the market but also in connecting us with the best legal advise available. We were very lucky in finding Shana and having her as our Realtor!!!" - Oscar Pando (Siesta Key, Florida)

★★★★★
"I contacted Shana Hamel while still in Kentucky relocating to Sarasota. We arrived October 17, 2018. One week later we had a contract on a house. Shana helped us every step of the way, explaining the loan process and helping us make decisions regarding the HOA and that whole procedure. We are senior citizens and definitely not current on home buying and felt like babes in the woods. I felt like she was our protector helping us to make the best decisions. She is so knowledgeable about everything from loan origination through closing and beyond. I highly recommend her. She goes above and beyond, she calmed our fears, smoothed the way and helped us seamlessly transition into our dream home in Sarasota." - Mary Clark (Sarasota, Florida)

★★★★★
"I live in Tampa and unexpectedly inherited a house in Sarasota. At first, I had planned to keep the house renting it to build equity. I had an existing tenant in the accessory dwelling unit. She paid her rent timely and was no trouble. She was a Ringling student and expressed interest in renting the entire house with her schoolmates. However, after discussing it with my accountant, I changed my mind. I wanted to get the house listed quickly. I had received solicitations in the mail from various real estate agents, so I reached out to them to see whether they could meet with me on short notice. I am a doctor and work ER calls in Tampa. When I told my son, who is involved in real estate, he insisted that we get someone competent. I told him that I wanted someone local. He suggested Shana. He said he would contact her to see if she could meet with us. Despite the short notice Shana met with us over the weekend. I was impressed with her presentation, and I soon signed a listing agreement with her. Shana was incredible. For starters, we had a unique listing with an approved accessory dwelling unit, rental income, and multi-family housing across the street. Rather than just providing the comps, Shana helped us make an informed decision on the listing price by providing us with a detailed comparative market analysis. Her suggestions helped us sell the house in our time frame. They also helped us get a good price on a difficult to sell property. Since we are not from the area, Shana was extremely helpful by providing contacts and suggestions to help us with the estate sale and donations, maintenance and improvements, yard work, cleaning and staging. Shana even provided some of her own items to stage the house for the photographer. Her suggestions for staging the house were extremely helpful and made a huge improvement. She has a great eye. Shana went above and beyond for us. She helped us tackle sorting and boxing the contents of the house. This was an emotional task, but it had to be done quickly. Did I mention that Shana is also a life coach. Shana personally helped us to deal with the getting everything boxed up without getting stuck in a sentimental quagmire. She even met with some of the workers and the people picking up donations when we could not be there. While many agents might just list the property on the MLS and let it sell itself, Shana marketed the property through social media and email campaigns. She provided us with useful data and guidance to strategically adjust our asking price to get the proper level of demand to close. With her help, we were able to sell the house just before our tenant moved out, while still securing her lease through her graduation, and just prior to the expiration of the home warranty. I would recommend Shana highly and without hesitation. Whether you're buying or selling in the Sarasota area, contact Shana. She will take great care of you." - Mila Mician (Sarasota, Florida)

★★★★★
"Shana is very helpful and was always thorough. She found extra information that useful to us. We also appreciated the extra work she did to find all the extra information on multiple properties were were to be looking at." - Shirley & Chris Martini (Myakka City, Florida)

★★★★★
"I can't say enough about how Shana helped us with our journey, but her best quality was her honesty. When we were hesitant about a property, she pointed things out, good, bad and otherwise. I'm sure other agents wouldn't do that, because they want to make a sale. The other thing is Shana always said go home and think about the property. That really saved us from making the wrong choice that we would have regretted later. I think we were both nervous about taking a leap to buy a second home. We hadn't had a mortgage in years and we needed to be sure Sarasota was the right area for us. Shana took us through many properties. Again pointing out what we may like and what we may not. She made us look at what we really wanted in a property and talked us through the doubt in our minds. Again just making us think about the property and not pushing us to jump into anything we weren't ready for was a huge comfort to both of us. She even asked if we were really ready to buy a property, which we had to be sure ourselves. Most agent would have made us take the leap without thinking about it. That was a comfort in itself. I had gone and looked at a property before I had met Shana and the man was nice but very unsure of himself. He contacted me through e-mail a few times, but just gave up after a few e-mails. I think we needed someone with the confidence to lead us to the perfect property. I don't think Shana would have given up so easy and I'm glad she didn't. We had the best person for the job. Back home we have always worked with a family friend, who worked hard for us with each sale. Which you would expect from a friend. I feel that Shana is a great real estate agent and a great friend. She is a friend who goes above and beyond her job. I would highly recommend Shana to anyone looking for property, or selling a property. Shana knows the area and points out different aspects of the areas, which was huge for us out of town clients. We have already bragged about Shana to everyone we talk to. If anyone needs a real estate agent don't hesitate to call Shana. You will be glad you made the call." -Patrick & Michele M. (Sarasota, Florida)


Specialties
Resort & Second-Home Property Specialist Certification® (RSPS®)
Short Sales & Foreclosure Resource Certifications® (SFR®)
Seniors Real Estate Specialist® (SRES®)  
Residential Sales – Buying Agent/Listing Agent
Relocation
New Construction Properties
Waterfront Properties
Investment Properties
First-time Home Buyers
C2EX Endorsement by the National Realtors Association

Licensed as Shana L Hamel, PLLC
Charity
Education Foundation of Sarasota County
Guardian Ad Litem Program
Boys and Girls Club of Sarasota
Keep Sarasota County Beautiful
Keep Manatee County Beautiful
Mote Marine
Conservation Foundation of the Gulf Coast


About Shana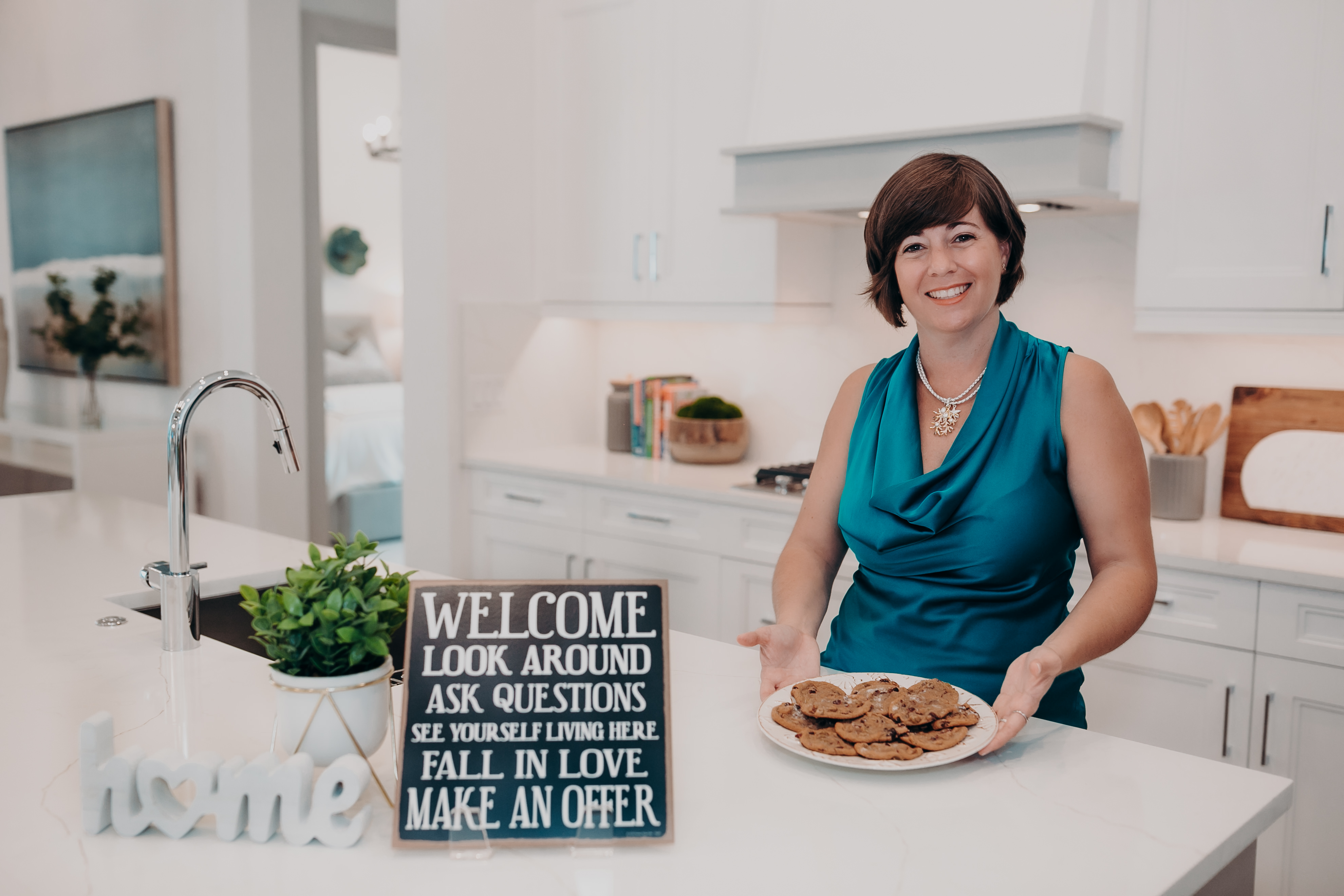 A Sarasota and Manatee County resident for more than 30 years, Shana has been active in the local community as a volunteer, educator, and small business owner. In addition to being an award-winning Realtor, she is a licensed Mortgage Loan Originator. Shana uses her experiences in real estate, property management, and finance, as well as her MBA and Life Coaching Certification, to continue to build long-lasting relationships and help buyers and sellers achieve their goals.
Integrity is the cornerstone of Shana's business. Her education and experience enable her to be an extremely resourceful asset to any real estate transaction. Shana has earned her Resort and Second-Home Property Specialist Certification (RSPS), Short Sales & Foreclosure Resource Certifications (SFR) and Seniors Real Estate Specialist Certification (SRES). She is also a member of the Global Business Council (GBC), and the Young Professionals Network (YPN). In addition, Shana was the Chair of the RASM Scholarship Committee (2020). During her time on the committee, the Scholarship Committee, with the assistance of YPN and CREA, helped to raise over $40,000 in scholarship funds.
When you choose Shana, you have the advantage of working with a true professional who knows the community inside and out. Shana is passionate about helping others and her community service is quite impressive. She was named "Community Hero" for Sarasota and Manatee County in 1997 and has continued to stay involved ever since. She has been a mentor for the Education Foundation where she mentored and spoke to teens about the importance of goal-setting and how to secure a financially sound future. She was also a Guardian Ad Litem.
When not working, Shana can be found anywhere by the water. Shana recently spearheaded RASM's participation in the 2020 and 2021 Florida REALTORS Waterway Clean-Ups. Shana has a love of sailing, kayaking, paddle boarding or simply walking along the water's edge. She believes she truly does live in paradise and would welcome the opportunity to help you buy or sell your piece of paradise too.