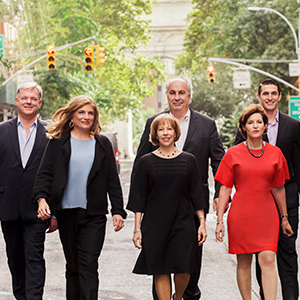 About Abrams Retail Strategies
Abrams Retail Strategies is comprised of "best in class," senior level, real estate professionals. Led by Robin Abrams, Abrams Retail Strategies operates with a hands-on, project-oriented approach to achieve optimum results for their clients, for what is often a complex and challenging process.
Abrams Retail Strategies's services for tenants and landlords include:
-Representing tenants to define goals and develop a strategic plan for expansion;
-Presenting, analyzing, and securing extensive real estate opportunities throughout the United States, for domestic and international brands;
-Partner sourcing, and/or site selection in Europe, Latin America and MENA;
-Working with tenants on the disposition of underperforming sites, by negotiating a sublet assignment or lease termination;
-Advising landlords on how to position and increase the value of their asset, often times in conjunction with securing best in class tenants for their properties;
-Preparing comprehensive analysis and comparative data for tenants and landlords to represent them for fair market valuations;
-Representing clients in the capacity of retail expert, appraiser, or arbitrator.

Abrams Retail Strategies' Listings