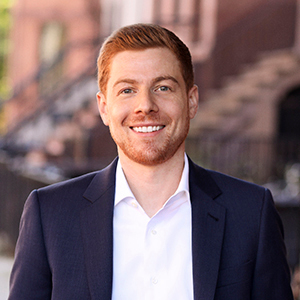 Adam Sadel
Licensed Associate Real Estate Broker | Managing Director, The Golan Team
Social Media
LinkedIn
Facebook
Instagram
The Golan Team
Client Testimonials
Scroll down for more
★★★★★
"
Adam was the broker representing the seller in a townhome sale where I was the buyer. The fact that I'm writing a 5 star review for Adam when he was on the "other side" of the deal should speak volumes. All of the things you'd expect from a competent broker, I saw from Adam. He was incredibly responsive and was very knowledgeable about the properties he was showing. What places Adam a cut above the rest was how honest and solutions-focused he was. Without going into details, my purchase was challenging for a variety of reasons (of which Adam had little-to-no control over). While respecting his own clients' interests, Adam always took the time to listen to me with an open mind and through that, was able to broker solutions that worked for all parties involved. This happened at all parts of the purchase process, from making an offer, handling inspections/punch list work, to sorting out various closing terms. He's also just a genuinely nice guy who was by far the most pleasant to work with compared to other sellers' brokers. This matters a lot in real estate transactions. As great as a property might be, if the team surrounding it is unwelcoming, that can kill a deal at any point in the process given how complex real estate purchases are and everything that can go wrong. Adam is the best defense against that and in ultimately making sure you close your sale and get the maximum value for your asset. Whenever I need to sell a property in the future, he'll be one of the first calls I make.
"
-Leo Kang
★★★★★
"
Adam provided excellent service from the moment we first got in touch. As first time buyers in a market as busy as NYC, we were definitely looking for guidance and Adam provided all of that and more. Always reliably on top of things, Adam's capacity to offer options and solutions in the face of the various obstacles we were presented with throughout the entire process made us confident to keep moving forward. We would not have been able to close without his assistance and knowledge of the market in Brooklyn and Queens.
"
-Arturo Fernandez
★★★★★
"
Adam is an amazing realtor. As first time home buyers, he was very thorough and reassuring throughout the process. He went out of his way to help us find the perfect home and ask the right questions. We are so happy to have our dream apartment, thanks to Adam!
"
-Alyson Weiner
Education
University of Delaware, Bachelor of Science, Hotel, Restaurant and Institutional Management
About Adam
Adam Sadel is a tenured Associate Real Estate Broker, previously ranked #66 in NY by Sales Volume (WSJ Real Trends, 2018) and now serves as the Managing Director of
The Golan Team
at Compass, currently ranked #11 in NY by Sales Volume (WSJ Real Trends, 2020). 
Past sales go beyond a single niche market for Adam Sadel. With over $100M in closed sales, Adam has worked with buyers, sellers, investors, and developers across Brooklyn, Manhattan, Queens, and beyond. Whether a single or multi-family residential sale, a new development, historic brownstone, investment property, co-op, or condo, each client can expect a collaborative and curated experience. As the Managing Director of the top-producing Golan Team, Adam takes an active leadership role, overseeing sales and the ongoing development of new agents.
Transparency, collaboration, and active listening are the hallmark of every transaction. Adam will work to understand the unique context of each client whether guiding first-time homebuyers or creating a data-driven marketing strategy to maximize exposure for sellers.
The genesis of Adam's real estate career began while working as a property manager. With a portfolio of 300+ individual investment properties, Adam gained extensive experience as a project manager and served on several condo/co-op boards to represent his client's long-term financial interests. As an investor himself, Adam navigates renovations, staging, and design to deliver an unparalleled experience. Most recently, Adam successfully led the condo-conversion and sale of 144 units at The Corinthian at 330 East 38th Street.
What differentiates Adam is his ability to problem solve, blending high emotional intelligence with the latest market research and technology. Adam loves the variability of his day-to-day and the ability to learn and share knowledge with each person he encounters. In his leisure time away, Adam looks forward to spending time with his family. He is married and the proud father of a young daughter.