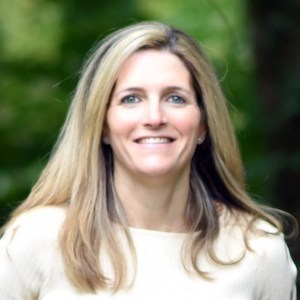 Alana Benjamin
Licensed Associate Real Estate Broker
Social Media
Awards
Real Trends - Americas Top Real Estate Professionals
Top Producer
Rising Star Long Island Business News
Specialties
Buyer's Agent, Listing Agent, Relocation, Legal
Education
Brooklyn Law School - Juris Doctor
University of Michigan - B.A., History
Client Testimonials
Scroll down for more
​ ★★★★★
"Alana was fantastic to work with. She is highly skilled and knowledgeable and was professional and honest throughout the process. She is extremely attentive to detail and discussed every aspect of the process with us, often times at hectic hours and always worked around our schedule. We felt comfortable with Alana from day 1 and that trust only grew throughout our time working together. "

★★★★★
"Alana is an incredible realtor. She knows the market inside and out, who priced and showed our home so well that we had five offers within 48 hours. She completely rolls up her sleeves and does whatever it takes to get it done. In fact, the cleaning woman canceled the morning before the Open House and Alana arrived three hours early to clean with me! She is amazing and beyond wonderful to work with! "

★★★★★
"When I think about the process of buying (and selling our old home!) in Port Washington, I am grateful we had Alana! From our very first discussion, Alana listened to us - what we wanted, what we didn't want, what we felt we needed, and where we felt would be the best location for our family. After even our initial meeting, Alana worked tirelessly to help us find our new home. She's extremely knowledgable about the area and the surrounding areas and their communities. Any questions we had, she immediately helped us answer. After spending so much time together in this process, Alana felt like family. She got to know us and invested time and energy in helping us. We never felt like just another client, Alana treated us with respect and caring and sensitivity to help guide us through what can be a very stressful process. Not only did Alana help us find our new home, but she also helped us sell our former home. Both transactions were handled professionally and efficiently. Alana was with us every step of the way. She goes above and beyond a regular broker. Anyone who signs on with Alana is getting the best of the best!!"

★★★★★
"We would highly recommend Alana as a broker. First and foremost, she is extremely knowledgeable about Port Washington and the surrounding neighborhoods given that she both currently lives and grew up in Port. The first time we met her, she picked us up from the train station (which she did every single time by the way as we were living in the city and didn't have a car) and gave us a detailed two-hour tour of the neighborhood. During this tour, she showed us some of the important places within the town as well as the general types of homes that are in each of the Port Washington neighborhoods. We thought that this first interaction was extremely valuable as it not only helped us to determine which areas we would focus on during our search but it also gave us a sense of what it would be like to live in Port Washington. We really appreciated her taking this amount of time on a Sunday afternoon to help pass on some of her knowledge to her new clients who she never even met before. That first day was really a microcosm of the rest of our experience with Alana. She was always very responsive no matter what day of the week or what time in the day. Most importantly, we always found her to be quite personable and pleasant to work with. In fact, even after we found the perfect home for our family, we still keep in touch with Alana and are now happy to call her our friend. "

★★★★★
"I highly recommend Alana, she was amazing throughout the entire process of buying a home. She knows this area inside and out, spending lots of time showing us around and helping us get to know the town so we could come to the easy decision that we'd love to live here. Her guidance during the negotiation process was informative and respectful. We never felt pressured and always felt like she was offering advice and letting us make our own decisions which she supported 100%. Even months after, she still hooks us up with amazing recommendations for random things like painters, chimney guys, you name it. Bottom line: she's great."

​
About Alana
Alana was born and raised in Port Washington. This is a special place for her and the place she chose to live and raise her own family. After college, Alana spent three years at Law School in Brooklyn. She lived on the Upper East Side for many years with her husband; they were convinced that they would never leave the city. When space got tight and one kid turned into two (and later three!) they knew that the place they wanted to call home was Port Washington.

Real estate was ever-present in her home growing up. Alana's mother, Nava Mitnick, was a top producer for over 20 years. Including being named by the Wall Street Journal among the top 250 real estate brokers nationwide. Real estate is part of her DNA, going to open houses; helping with staging, and witnessing tough and skilled negotiations. With her life now full time in Port Washington, Alana was lucky enough to spend several years working together with her mom to leverage her unparalleled expertise.

Over these years Alana developed an architectural appreciation and deep knowledge of the market, coupled with her experience working in negotiations and marketing. She truly loves her job, and it was such a natural way to return to the town she loved. Plus, she finds the opportunity to work with families like her own making their first move, or relocating, to be an extra special bonus. It has been so wonderful for her to become so embedded in this amazing community. Her family enjoys all that Port Washington has to offer from the remarkable waterfront, sunsets, playgrounds, sports, the farmers market, and endless summer and winter fun. It is truly a special place to call home.
Alana Benjamin's Listings
Listed By Compass
VIRTUAL TOUR
Listed By Compass
Pending
VIRTUAL TOUR