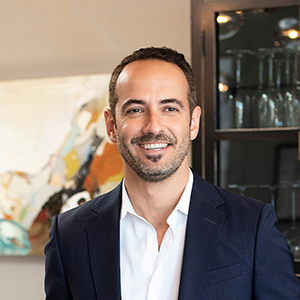 Alex M. Shvartsman
DRE 01362036
About Alex
A lifelong San Francisco local, Alex offers a uniquely personal perspective of the niche neighborhoods and cultural nuances of the city. A licensed lender since 2002 and an established REALTOR® for the past decade, Alex is bolstered by a tenure in investment planning. A background that enables him to recognize a client's specific objectives and tailor a strategy to suit their target – whether equity appreciation, asset diversification, or simply securing their dream home in the desired neighborhood.
At the core of Alex's business is a client-centric approach. Striving to worth with clients, rather than for clients, Alex identifies specific needs, then works to make his client's real estate goals a reality. Taking a consultative angle, he takes ample time to review the entire process, addressing expectations and examining potential outcomes to keep clients as informed as possible. Known for going above and beyond, he stays in continual contact every step of the way, fielding as much feedback as possible.
For buyers, Alex takes the stance of a facilitator rather than a salesperson. He works to locate and land the precise home in question – be it family home, summer escape, or investment property. For sellers, Alex's philosophy is focused on making the transition as seamless as possible. He skillfully handles design, home improvements, marketing, and logistics. Ultimately, whether novice buyer or seasoned seller, Alex has earned a reputation for netting the best return on investment in the shortest time possible.
Instilled with a deep appreciation for his hometown's rolling hills and distinct architecture, Alex loves seeking out the city's newest culinary hotspots just as much as he loves backyard barbeques at home. A family man at heart, you'll find him exploring his Potrero Hill neighborhood with his two amazing kids on the weekends.