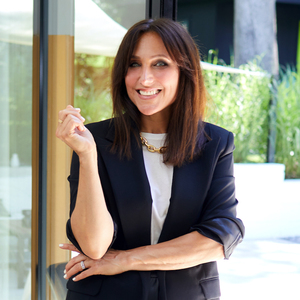 Alissa Razansky-Robinson
Broker
Social Media
Specialties
Buyer's Agent, Listing Agent
Education
CSUN - BA, Psychology
Client Testimonials
Scroll down for more
★★★★★
"Alissa was so much more than just a real estate agent. Truly full service from her kind and patient demeanor, to going above and beyond with extra favors and handholding. All of this while being fully knowledgeable in the market in and around Nashville, with honesty and a lot of fun. I'm in the home I've always wanted, and it was smooth as could be thanks to Alissa!" - Susan

★★★★★
"Alissa was awesome! We were moving from the DC area to Nashville and needed someone who knew the city inside and out and could quickly figure out our idiosyncratic tastes and requirements. Alissa nailed both. She understood us immediately and made fantastic use of our (scarce) time - critical since we had to do our house hunting in just a couple of compressed trips. Alissa also showed us houses that weren't even on the market yet - including the one we fell in love with and bought. She was on top of every step of the negotiation and closing and made everything simple. And, to top it all off, we loved hanging out with her! House hunting should always be this much fun." - Colin

★★★★★
"My husband and I were making the move from New York City to Nashville and we are so glad we had Alissa by our side. Alissa guided us through every step of the way – from negotiating the offer like a pro to finding our home inspector – she even tracked down a structural engineer for us! Anything we needed, she found out how to get it done. She was honest and realistic, and we felt incredibly comfortable with her. She left no stone unturned throughout the entire process. Plus, we could tell that she loves her job and loves Nashville just as much! And that made the entire process a lot more fun and memorable for all of us! Alissa is the best! Just go for it and give her a ring!" - Karen

★★★★★
"Alissa was an amazing agent. She just sold our home in Nashville. She made the whole experience pleasurable. We moved to the Bahamas during this transition and she made things so easy for us. She loves what she does and it shows in everything she does. We couldn't have found a more perfect fit for our needs. If you are looking for a realtor that will treat you like , call Alissa." - Kathy

★★★★★
"We relocated to Nashville from Denver. As our real estate agent, Alissa was great. She was very organized and always available when we needed advice. Once we found the house, Alissa was with us throughout the whole closing process. She answered all of our questions and gave us sound advice at each turn. There are a lot of realtors to choose from, but there is no one we would rather have assist us in this crazy Nashville real estate market than Alissa. She works with each client with integrity, humor, and honesty. We will definitely be using Alissa next time we sell or buy!" - Deanna

​​
About Alissa
Alissa Razansky-Robinson specializes in helping clients buy and sell homes in Nashville. 
With a decade of experience that includes multiple record breaking transactions, cutting-edge marketing strategies and expert negotiation skills, Alissa maintains a first class reputation built on integrity, discretion, and an array of clientele including first time home buyers, sellers, investors, relocations and entertainment executives and celebrities from around the country. Her diverse knowledge of Nashville helps her clients find the area that best fits their needs. Creating an outstanding experience for her clients is her sole objective. Alissa's exclusive network of high ranking agents around the country allow her to create additional exposure for her seller's listings, assist buyers with the relocation process and refer you to the top real estate experts in the industry.
Prior to her decade long career in real estate, Alissa spent 17 years in the Los Angeles music industry as an executive at record labels, management companies and running her own company overseeing the careers of Grammy Award winning artists, producers and songwriters.
Alissa Razansky-Robinson's Listings
Listed By Compass
Active Under Contract
VIRTUAL TOUR
Listed By Compass
VIRTUAL TOUR