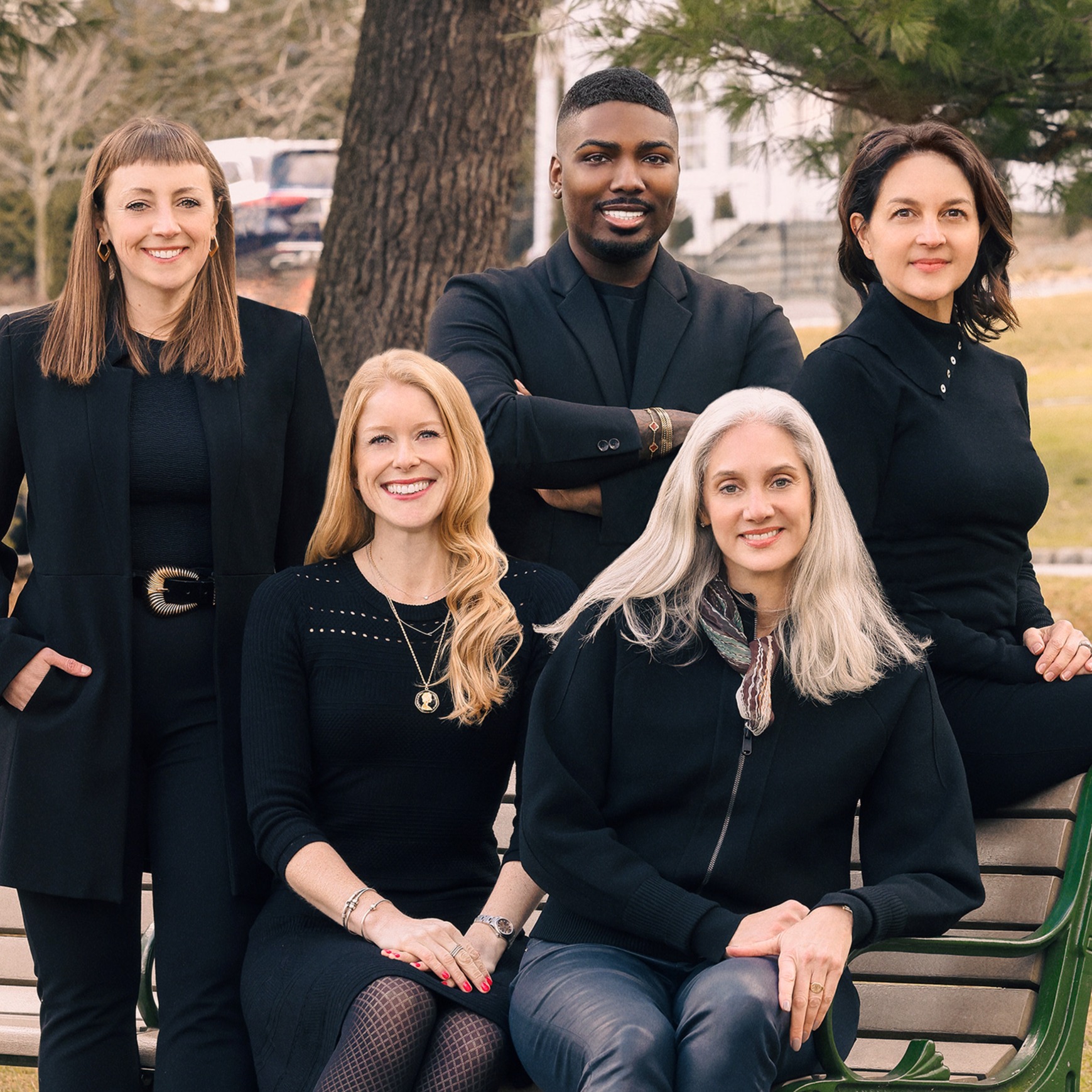 Allison Ziefert Real Estate Group
Allison Ziefert Real Estate Group
Social Media
Awards
NJAR Circle of Excellence Award 2013-2022
RealTrends America's Best Real Estate Professionals, 2021-2022
Charity
Family Promise of Essex County
With each closing we make a donation to Family Promise of Essex County, a not-for-profit organization that provides shelter, professional support services and housing assistance so families experiencing homelessness can find and sustain a home.

Achieve Foundation
We are a sustaining sponsor of the Achieve Foundation, which raises private funds to promote exemplary public education for all students and educators in the South Orange/Maplewood community.

South Orange Maplewood Community Coalition on Race
Allison is a Trustee of the South Orange Maplewood Community Coalition on Race, an organization that promotes intentional racial integration in SOMA.

Local Food Pantries
Allison volunteers at her synagogue's food pantry regularly and her team has supported events to benefit MEND, an umbrella organization that serves many local pantries in our area.

South Orange/Maplewood Baseball
We sponsor a local little league baseball team annually.


About Allison Ziefert Real Estate Group


We are a top-producing team of founding agents at Compass, Short Hills, NJ. We specialize in Maplewood/South Orange, West Orange, Millburn/Short Hills, Montclair, Bloomfield and Glen Ridge, NJ, as well as the surrounding towns. We have hundreds of 5 star client reviews and we love what we do!

In 2021, we closed $63 mil in sales volume and helped 80 families buy, sell or rent homes. Our listings consistently out-performed the market, selling for an average of 13% over asking in 12 days on the market. With our support, our buyers successfully find homes in an ultra-competitive market

It's always our goal to provide the highest level of boutique service coupled with candid advice so that our clients have the strategies and information to make the best real estate decisions.
Client Testimonials
Scroll down for more
★★★★★
"I am a real estate attorney in Essex County and have dealt with Allison and her team for a long time. They are by far the most thorough and efficient group or realtors I have ever dealt with. They are extremely knowledgeable of the market, and pricing, and do everything possible to represent the best interests of their clients. They make great recommendations concerning inspection issues and make sure no deadlines are missed. They are extremely professional and make sure their clients are protected in every phase of the closing process. I highly recommend their services. " - Edward S. Levy, Esquire


★★★★★
"Allison Ziefert Real Estate Group is the best of the best. They have helped us with 3 transactions and I would go to no one else. They are so responsive, detail oriented, and respectful. They balance being supportive and giving you space and time to think beautifully. Seriously in a class of their own." - Annie L.


★★★★★
"The Allison Ziefert Real Estate Group is an incredible team of experienced experts! Over the last year they helped myself and my husband tackle the hottest market to find our first home. Highly recommended!" - Maggie S.


★★★★★
"Sold in 7 Days and significantly above asking! Allison and team made the process so easy. This team is focused on the details - from the critical eye for the photos, staging and even the open house logistics to making us feel comfortable, knowledgeable and confident every step along. We recommend Allison and team for selling your house!" - Margaret W.


★★★★★
"Allison, Ginge and Jaime are hands down the best real estate team we have ever worked with. We recommend them with the highest degree of confidence. They are extremely knowledgeable, professional, strategic, responsive, well organized, genuine, and truly invested in advancing their clients' best interests and helping their clients settle into their new homes. We worked closely with the amazing Ginge Calhoun and could not have been happier. Thank you for helping us find our dream home." - Steven A.


★★★★★
"When we decided to move to the area I knew that the only way we would be able to secure a house in this competitive neighborhood was with an extremely savvy, critical thinker, powerhouse of a realtor. And when I met Ginge, I immediately knew that she was the one that fit this criterion. In the craziest real estate market in history, i.e, no inventory, lots of competition - Ginge found our house. But not just any house - an off-market completely renovated home completely exclusive to us. A literal diamond in the rough. Ginge used her outside-of-the-box thinking, her keen knowledge of the West Orange area, and her relationships to make this happen. Without Ginge, I would still be refreshing Zillow several thousand times a day in a puddle of tears. Instead, I'm now enjoying my refinished backyard patio in the West Orange sun. If you're losing hope in this crazy pandemic market, give Ginge a call. She will work tirelessly and strategically to find you your dream home." - Mike & Erin D.


★★★★★
"Jaime is professional, knowledgeable, and hardworking. My husband and I worked with her to find the perfect home for us in Maplewood. Jaime is always just a call/text away and she is ON IT, ensuring that everything is on time, paperwork is in order, and all is done correctly. She and the office staff are extremely helpful with referrals and answering questions--they never once got impatient with our queries. She is part of the best team in the area (or country? or world? haha). Highly recommended!" - Michelle C.


★★★★★
"There's no doubt selling your home is daunting and emotional. Ginge has a deep understanding of both the market, and people. That combination makes her skill set a rare find, as she can both communicate the risks and rewards of real estate and also empathize with the decisions you are making as a seller. Ginge and her team were incredibly organized and responsive. They also were respectful of boundaries and kept all parties moving forward with the sale at a pace that matched our desire to move quickly and we closed within a month. There is an understated skill in managing relationships in what is often a combative transaction and we will forever appreciate that Ginge absorbed much of that stress for us and worked tirelessly with us to sell our home. We have moved before and I have never been inclined to write a review for our agent - Ginge is a special human being - as a seller you place so much trust in your agent, I would do it again 10 times over. Ginge is a powerhouse and you will not regret your decision to work with her." - Ali & Alex B.


★★★★★
"It was an absolute pleasure having Jaime as my realtor while selling a home that was in my family for three generations. It was an emotional transaction for me but Jaime's kindness and gentle nature along with her take action approach made things easier for me. She guided me through every step of the way and went above and beyond to even let contractors in when it was inconvenient for me to do so. Jaime was always accessible even when I needed to speak with her in the evenings or on weekends. I highly recommend Jaime and will certainly refer her to my friends and family." - Valerie C.
Allison Ziefert Real Estate Group's Listings