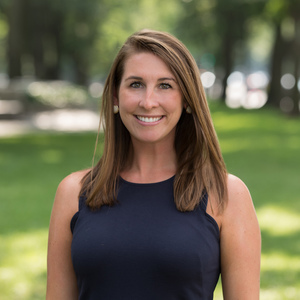 About Amanda
After growing up on Cape Cod and admiring the beautiful beach homes, Amanda was always interested in real estate and joined the real estate industry after realizing the corporate world wasn't her. Amanda always helped her friends and family search their next home and enjoyed the process, which made her realize that this would be a good career move.

Amanda graduated from Bucknell University and now lives in Queen Village after living in Boston 7 years after college, with 4 years of real estate experience there. She smoothly made the transition to the Philadelphia office after working in the Boston office. She is on the top-producing Real Estate with Heart Team and is looking forward to growing her talents on the team as well as in Philadelphia. Meeting new people exploring the city of Philadelphia, and admiring the historical architecture are Amanda's favorite parts of being a real estate agent.

When not working, Amanda enjoys hanging out on her roof deck, trying new restaurants and bars, going to the beach and traveling to visit friends and family.