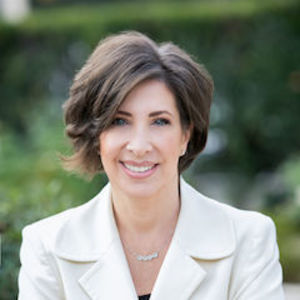 Andrea Shink
Agent | DRE# 01228179
Specialties
Listing Agent, Trust/Probate, Senior Specialist

Languages: English, Spanish

Licenses & Certifications:
Certified Trust and Probate (CPRES)
Senior Real Estate Specialist (SRES)
Education
Santa Monica College
Client Testimonials
Scroll down for more
★★★★★
"Mrs. Shink consulation was incredibly. Her expertise on how to sell my house saved me time and thousands of dollars. She made me feel as if I've known her for a long time. What sets her apart from other RE agents I've met in the past is the fact that she genuinely cares about her clients whether you are buying or selling. She took her time to explain to me in great detail what I needed to do to sell my out of state property. Thank you Kayla (Mrs. Shink daughter) for the opportunity you haven given me to meet your incredible and kind RE agent mom!"

★★★★★
"Andrea and her team did a great job selling our home. She is very knowledgeable and understands the real estate market. We would definitely recommend her for all your real estate needs."

★★★★★
"Before listing, Andrea took the time to walk through my mom's house and made recommendations of issues to address. She provided suggestions on service providers. She was responsive and organized - and great at troubleshooting. We found terrific tenants thanks to Andrea."

★★★★★
"Among the dozens of agent solicitations I received to help me sell a house in probate, I chose Andrea because she exuded confidence in her ability to sell the home quickly and for the best price. I trusted her knowledge of the market based on her years of experience, coupled with her demonstrated successes. And I made the right choice. She helped me get the house ready for and brought me numerous offers the first week, many over asking price. Then she expertly managed negotiations and escrow. But at the end of the day, what I appreciated most was her personal support, responsiveness to my needs as a (nervous) seller, and her unerring positive attitude. Not much else one could ask for in a real estate agent!"

★★★★★
"Deciding to sell our California home of many years to move to a retirement community in Florida was monumental; executing that move even more daunting. After due diligence we chose Andrea Shink to facilitate the process. Andrea posted on-line that a spacious townhome would become available in seven days and we received an offer before our home actually went on the market. We were spared the expense and tasks of staging and open-house showings. Andrea kept us apprised during steps in the process. Her optimism, enthusiasm and skill inspired confidence. We would highly recommend her services."


​​
About Andrea
Andrea sold her first house when she was just eleven years old. The customer? Her own mother.

The English native and lifelong west Los Angeles resident learned early on that she had a knack for real estate when she found out that the people she was babysitting for were about to put their house on the market. Jumping on the unlisted pocket deal, she told her mom, "Buy that house!"

A twelve-year veteran of the advertising industry, Andrea finds a sense of purpose in her work as a Realtor®, saying, "I take a holistic approach…it's not about the 'bricks and the sticks' for me. It's about how I can help each family or individual fulfill their long-term goals." She prides herself on bringing that sense of purpose to each and every interaction with her clients, saying, "My nature is to be both fiercely protective and dig until I find the gold." And Andrea has managed to do exactly that, having closed over $150 million in sales in her career. Andrea also works with attorneys, accountants, business managers, and families.

Andrea, while technically a transplant, was born and raised in LA, and is fond of saying that west of the 101 freeway is the only home she's ever known. She now lives in Beverlywood with her husband, where they are raising teenage daughters. Her hobbies include design, architecture, language, cooking, and entertaining family and friends. She is also on the PTA of her daughters' high school.