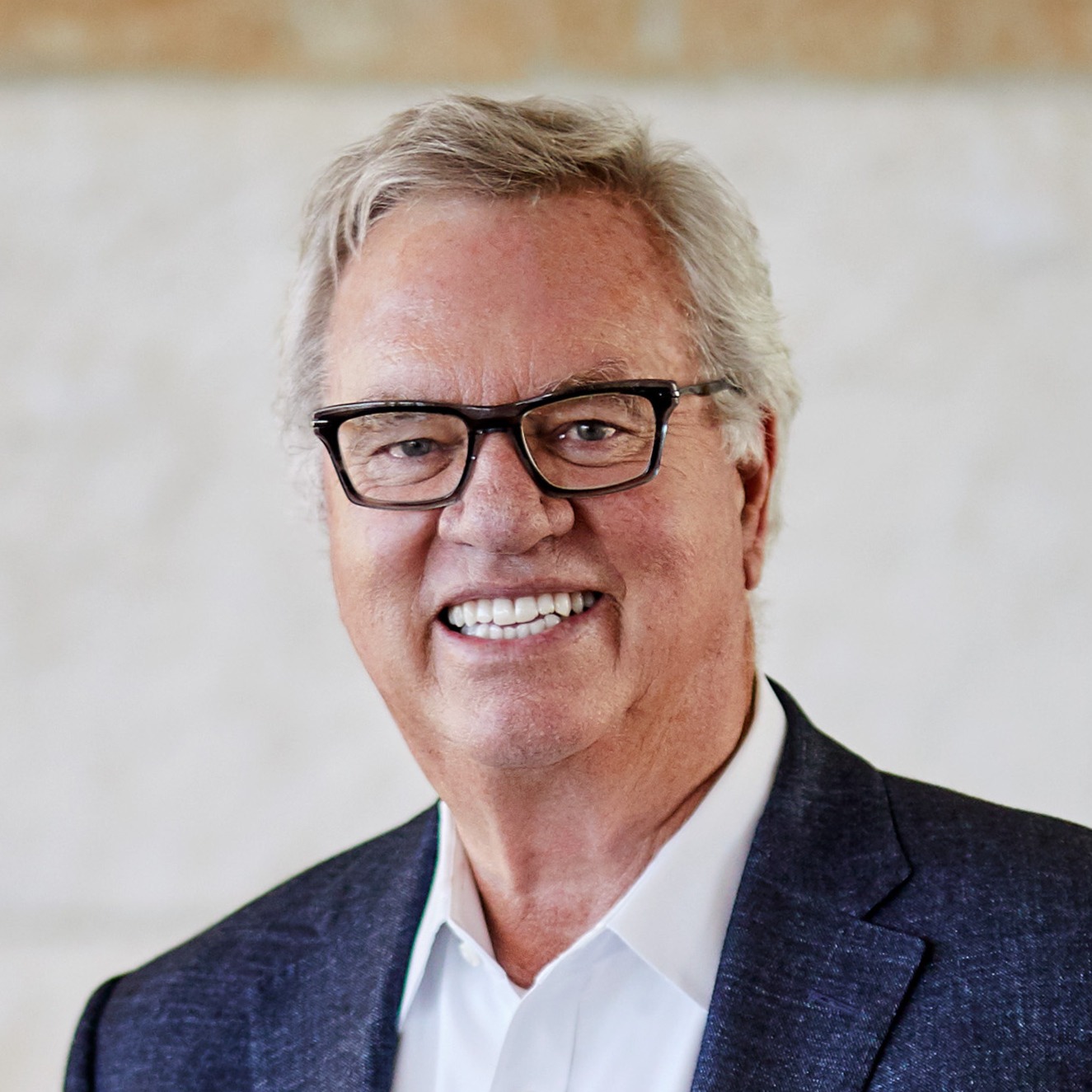 Bill Smith
Luxury Property Specialist | DRE 01229913 | Smith+Aylwin team
Social Media
Awards
Bill has been one of the top producers in Marin residential real estate for decades, and an active member of the Belvedere/Tiburon area for over 40 years. His distinctions include:
Honors in Real Estate:
Top 1 percent in Marin County
Chairman's Circle of Excellence
Hall of Fame, lifetime member
Marin Platinum Group (top 100 agents in Marin County)
Marin's Top Agent Network (top 10 percent of agents in Marin County)
Leadership Positions in the Community:
Belvedere Citizen of the Year
Commodore of The San Francisco Yacht Club
Mayor of the City of Belvedere
Member of the Belvedere City Council
Co-founder and President of the Belvedere Community Foundation
Chairman of the Belvedere-Tiburon Parks and Recreation Committee
Board member of the Belvedere-Tiburon Landmarks Society
Board member of the Belvedere-Tiburon Library Foundation
Chairman of Marin Education Fund (now 10,000 Degrees)
About Bill
There are few agents that know Marin County - or who are as well known by Marin residents and industry peers - as Bill Smith. Bill is a service-oriented real estate professional with a keen mind for the intricacies of buying and selling luxury real estate, as well as the vagaries of the marketplace and ever-changing technologies.
Bill's success in residential real estate rests on a strong foundation in finance, land use, and planning. He earned his degree in Business Administration at the University of Texas, and began his career as a CPA with Price Waterhouse. He has been involved in many aspects of commercial real estate sales and development as well as residential sales.
Bill is a dedicated family man who appreciates all that the area has to offer families with regard to excellent schools, activities, facilities, and neighborhoods. In his free time, Bill enjoys sailing on the Bay, skiing in Tahoe, and taking in nearby San Francisco's renowned culture and attractions.
Client Testimonials
Scroll down for more
★★★★★
"Exemplary Professionals: Ann Aylwin and Bill Smith are exemplary real estate professionals. They listen to their clients, respect their opinions and focus on their needs during the entire process. They offer excellent advice to the home buyer or seller and go to great lengths to assure everyone involved in the process is taken care of with respect and kindness. Ann and Bill are also incredibly lovely people! They are smart, fun, kind, philanthropic and community-minded. From the moment you begin your buying or selling relationship with them, until after the last document is signed and the transaction is completed, Ann and Bill stand by you and represent you with attention to detail and thoughtfulness. They know their business, they know the community and they care about their clients. We listed our property with them on a Tuesday evening, and at the first Broker's open the next day, an offer came in over asking! This was made possible because of their relationships with other realtors and their reputation in the community. Ann Aylwin and Bill Smith are simply the best!" - Victoria S.

★★★★★
"Highly Recommended: When I was looking into moving to the Belvedere/Tiburon area, Bill came highly recommended to me as THE realtor to use to help find my future home. I found he more than lived up to this recommendation. Bill worked hard on my behalf. He was accessible and incredibly easy to work with. He was clearly well connected within this community and within his profession. As a result, he was able to gain access to several homes before they were listed, including the one I ultimately purchased. I found he provided solid advice and put great effort into helping me work through numerous challenges we faced in getting my home closed. I would happily and strongly recommend Bill to anyone looking to hire a realtor." - Brenda B.

★★★★★
"A Stellar Team: My husband and I worked with Bill Smith and Ann Aylwin last summer when we purchased a home in Marin. On both a personal and professional level, they are a pleasure to work with. They have incredible expertise on the local market and were able to guide us through the process seamlessly from our initial open house visits to closing on our current home. We were excited about a couple homes that did not work out for us, but with Bill and Ann's guidance we finally found the right place for our family and we could not be happier with our decision. In general, real estate can feel very transactional and impersonal, but what you get with Bill and Ann is the complete opposite - they are knowledgeable, honest, kind, available for any/all questions, and clearly bring a lot of heart to what they do. They are a stellar team and I highly recommend them if you're looking for a home." - Ashley J.

★★★★★
"Known for Their Integrity: Highly professional and well respected. Bill and Ann are known for their integrity, they have a wealth of knowledge about the market, excellent relationships within their profession and the community, and they are incredibly nice. Excellent experience. They showed great patience as we viewed different types of properties and developed a very good understanding of our needs. There is no one else I would recommend as highly as this team." - Patty S.

★★★★★
"Know Everyone: Bill was our selling agent on two homes and buying agent for one home. So three transactions in total. Bill seems to know - literally - everyone in the area and has been in the Southern Marin Real Estate market for many years, and in the Finance sector before that. I believe this combination of Real Estate and business experience serve his clients well. Throughout each part of the engagement/transaction, Bill was a knowledgeable, punctual, and reliable professional. We would use his services again, and would (and have) recommended him to others." - Jonathan H.

★★★★★
"Responsive and Connected: Bill and Ann were excellent from our initial drive around to closing. We were first-time home buyers purchasing a house in the very competitive Marin market. Their responsiveness, connections, and market knowledge ultimately helped us find our dream starter home. They were there for us throughout the process, even after multiple losses, they helped us remain patient and find the right house. I would highly recommend them." - Patrick M.

★★★★★
"Patient and Diligent: Bill & Ann are two terrific professionals and a pleasure to work with. We relocated to Belvedere from the East Coast and looked at numerous properties. Bill & Ann have an in-depth knowledge of the area, the community, and the market. They were patient and worked diligently to find us the right home. I would gladly use them again and highly recommend them. They are honest and lovely to work with. Two wonderful professionals." - Lisa L.

★★★★★
"Professional and Involved: Bill and his team secured a full-price offer before the home was officially listed. I credit this to his knowledge of and involvement in the community where the home was listed. Selling a home is usually a very stressful situation. The entire process was professional and seamless. The escrow closed within 30 days of acceptance of the offer." - Karen T.

★★★★★
"Professional and Empathetic: From our first conversation with Bill and Ann, it was clear they were professional, knowledgeable and empathetic. They listened to our goals and concerns and advised us with those top of mind. Their knowledge of Marin can't be beat. We've already made several referrals to them and will continue to do so for many years to come." - Sam W.

★★★★★
"A Pleasure to Work With: We bought a condominium with Bill and Ann, who previewed properties for us and sent exceptional detailed evaluations highlighting relevant items. They cared about our individual preferences and did a great job matching those to properties, very knowledgeable. They are fun and a pleasure to work with." - Cecilia A.

★★★★★
"No Better Realtor: I am a licensed real estate broker working as a mortgage banker, and I have known Bill Smith for about 15 years. I have used him to list and sell many properties, and I am here to say that you will not find a better and more dedicated Realtor than Bill. He is simply the best of the very best, and I trust him completely." - Jason F.

★★★★★
"Sold Over List Price: We recently sold our Tiburon property using Bill Smith as our agent. The home sold for over the asking price before listing. The purchaser was another client in Bill's real-estate office Compass. The process was stress-free thanks to the guidance of Bill and Ann. This is the second home we have sold with Bill and we are completely happy with both experiences." - Miller S.

★★★★★
"Tough Negotiator: Bill is a pro. He has long-established relationships in the real estate community and the respect of his peers for good reason. Bill is a tough negotiator, he's thoughtful, and has excellent instincts. I have worked with him for several years now and refer him to friends whenever asked for an agent referral. Simply the best." - Lowell S.

★★★★★
"Exceptional Evaluations: We bought a property with Bill and Ann, who previewed properties for us and sent exceptional detailed evaluations highlighting relevant items. They cared about our individual preferences and did a great job matching those to properties — very knowledgeable! They are fun and a pleasure to work with!" - Jim A.

★★★★★
"Great Resource: Bill and Ann are incredibly knowledgeable and a great resource for the Marin market. We worked with them last fall to purchase a home and, throughout the process, they educated us on the different Marin neighborhoods, patiently negotiated on our behalf and helped us close on a fantastic place. They are well connected within the market and are very easy to work with. They've been an incredible resource after we moved as well - sharing local recommendations and introducing us to a few great families too. Highly recommended!" - Linda M.

★★★★★
"Extremely Responsive: Ann & Bill are a pleasure to work with. They are patient and well informed about the local market. They always had our best interests in mind and negotiated well on our behalf. They are extremely responsive and showed us numerous properties before we selected our home. They love Belvedere and Tiburon and brought a keen insight to the Marin Market. We would gladly work with them again and feel grateful for all of their hard work and efforts. Highly, highly recommended." - Lisa & Mat L.

★★★★★
"Knowledgeable and Caring: Bill helped us sell our home, and buy a new home. Bill is extremely knowledgeable and caring. Bill is a leader in his industry, and anyone would benefit from his knowledge and experience. When it comes to a realtor, there is only one choice: Bill Smith!" - Nancy D.

★★★★★
"Market Knowledge: Bill knew the market inside and out. He was hard working on our behalf, negotiated a good deal, and was on top of all the details necessary to close. I highly recommend Bill." - Peter S.

★★★★★
"Good Humor: We appreciate all you did for us, your understanding of our needs, and your good humor throughout the process. We were lucky to have found you." - Gina G.