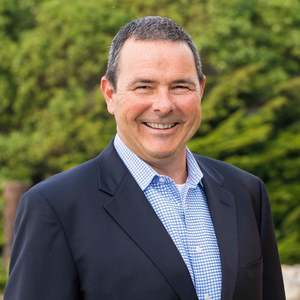 Blaine Morris
Realtor® | DRE 01395592
About Blaine
Blaine Morris is one of Marin County's top-producing realtors and is a respected leader in the Marin and California real estate communities.  Blaine is proudly affiliated with Compass in Kentfield. 
Blaine lives and loves the active Marin lifestyle, and it shows in his real estate practice.  Always just a phone call or email away, Blaine works seven days a week for his clients, providing them with the utmost in fast and efficient service and follow through. Blaine is consistently ranked among the top realtors in Marin County.
INDIVIDUAL ATTENTION--EXPERT ADVICE -- PROVEN RESULTS
Blaine has over 34 years of professional sales experience. A skilled, expertly-trained negotiator, Blaine is focused, meticulous, and detail-oriented. Blaine says that "My clients' success and satisfaction with the homebuying and selling process is my guiding principle. In addition, my clients deserve the most timely and complete information about trends in our market." Blaine truly believes in the stability and importance of home ownership, purchasing his first home in Marin County at the age of 29.
Blaine is an active leader in the Marin real estate community, volunteering and serving on the Board of Directors of the Marin Association of Realtors from 2012-2015. Blaine was the 2014 President of the Marin Association of Realtors. Since 2013, Blaine has also been on the Board of Directors of the California Association of Realtors, serving on the Legislative and Land Use & Environmental Policy committees. In 2015, Blaine was appointed as the California District 2 Federal Political Coordinator for the National Association of Realtors.
Through Blaine's business and volunteer efforts, he is highly engaged on all matters of the local Marin Real Estate and business landscape, advocating for his clients and for homeowners. Blaine is on the leading edge of local, statewide, and national real estate industry trends.
Blaine is proud of his family's small business heritage and success. According to Blaine, "Coming from a family in the restaurant business, I was taught the fundamentals of hard work, customer service, and the importance of sound finance from a very young age. I started in the family business at age 14 and I worked mostly full-time through college."
Prior to launching his real estate career in 2003, Blaine enjoyed a successful career in the technology industry, including managing a $22 million sales operation at Oracle Software and directing the national sales efforts for Kleiner Perkins-backed Vividence Corporation, an early success in the customer experience management software category. Blaine has received numerous awards for sales and marketing production at each level in his career. Along the way, Blaine's hard work, attention to detail, and customer-centric approach to doing business has earned him a high level of repeat and referral business.
Whether you are searching for the home of your dreams or thinking of selling it, Blaine can turn your dreams into reality! Behind Blaine is the strength and stability of the Central Marin office of Real Estate, the leading brokerage in Marin County.
PERSONAL
Blaine is a California Native from the beach community of Carpinteria in Santa Barbara County. He has lived in the Ross Valley area of Marin County for 29 years. He currently lives in Cascade Canyon in Fairfax with his wife Heather. Some of Blaine's passions include road and mountain biking, travel, backpacking and skiing in the Sierra, wine, and hiking the hills of Marin with his German shepherd dog, Gracie.
EDUCATION
Bachelor of Science, speech communication

 Minor in marketing

 University of Utah, 1988
President, Marin Association of Realtors, 2014

 President-elect, Marin Association of Realtors, 2013

 Board of directors, Marin Association of Realtors, 2012-2015

 Director, California Association of Realtors, 2013-2016

 Federal Political Coordinator for California District 2, National Association of Realtors, 2015-2016

 Coldwell Banker International President's Elite, 2013

 Frank Howard Allen Chairman's Circle of Excellence, 2010

 Frank Howard Allen President's Award of Distinction, 2004-2013

 Frank Howard Allen Client Service Award, 2004-2007, 2009, 2011

 Marin, California and National Associations of Realtors

 Frank Howard Allen Advisory Council, 2007-2008