Experience
Social Media
LinkedIn ​
Facebook
Instagram
Bradford's Concierge Page


Bradford's Bridge Loan Services Page


Click Here to Subscribe to My Newsletter



Specialties
· Certified luxury home marketing specialist (CLHMS)
· Graduate of the Realtor Institute (GRI)
· Georgetown University's Master's degree in real estate.


Education
Georgetown University - Master's degree in Real Estate

Oklahoma City University - Bachelor's Degree in Sports Nutrition



Client Testimonials
Scroll down for more
​ ★★★★★
"I hired Bradford Coffman to help me purchase my first home in Dallas, Texas, and I'm so happy with my decision. Besides coming from a top-rated real estate agency, he listened to all of my needs and allotted me hours of his time to help me make the most important decision of my life. "– Bryce S.

★★★★★
"4 Days! This guy took 4 Days to sell my empty concrete box of a loft 3 months ago. Bradford's recommendations for me to execute before we listed my loft were key to selling it so quickly. Today, 15 units in the building are for sale and none have sold in over a month. None of them hired Bradford. We all make mistakes; don't you make this one. Call Bradford you won't regret it. "– Larry

★★★★★
"Bradford took over the sale of my place from a bad place and turned it around in 2 days. I cannot more highly recommend him for his professionalism and capabilities. In comparison to others that I have tried to work with, my only regret is that I was unable to get to work with Bradford earlier. "– Bill W.

★★★★★
"Bradford was wonderful to work with, very positive & responsive. He made himself available when we needed him, was very professional in his approach, and helped us through the intricacies of the home buying process in a way to make a complicated journey as simple as possible. We would definitely use him for any other move we might make! "– Larry L.

★★★★★
""Bradford Coffman combines years of industry knowledge with unsurpassed customer service blended together seamlessly to get desired results for his clients. In an industry where it seems like everybody "knows" somebody, the person you want to know and have represented you is Bradford. I have seen firsthand Bradford save my friends and neighbors home listings that were on the fast track to nowhere. Bradford's personalized touch and style in everything he does really make the difference. Business is always about making money and getting the best result or return you can. My friends, neighbors, and I all know that Bradford is best for business. "– Michael W.

​
About Bradford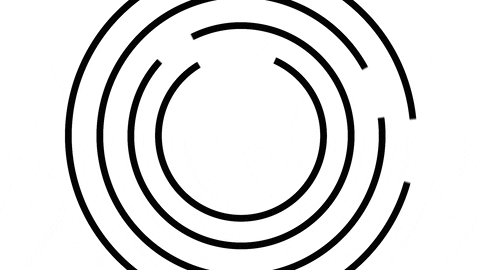 Bradford Coffman believes that where we live can change and inspire the way we think and how we feel. "People hire me to help them reach their dreams and live better lives through the places they invest in—no matter the price point. For me the thrill comes from helping people close on homes they love and have trust in me to pull off what sometimes seems impossible."
A devoted and creative adventurer, Bradford is a third-generation real estate professional with a true passion for real estate. Born on a ranch east of Dallas, Bradford's grandparents are his inspiration, teaching him hard work and the value of a dollar at a young age. Playing sports including basketball in college taught him the value of teamwork and discipline.
He honed his sales and negotiating skills as an award-winning private wealth management specialist delivering top results to his clients. His investment knowledge, capacity for hard work and a well-developed emotional intelligence enable his ability to understand buyers and sellers.
Holly Jeffcoat, SMU Dean of Libraries, says it this way: "Bradford was amazing. He listened carefully, applied his in-depth knowledge of the area and his keen observations of my reactions – to neighborhoods and houses – stayed with me during the process. Professional, authentic and brilliant."
Bradford is leading the way in reimagining the real estate experience, through brand storytelling and digital platforms which help him stay ahead of the market. His listing campaigns help his clients achieve the exposure needed to showcase their homes and estates, in today's world where sales can occur over a single social media post. Bradford is keenly aware of all the variables that go into marketing a property to bring the highest and best offers to the table. "Our tailored approach to marketing is something I look forward to sharing at my very first meeting with a seller," Bradford says. "We do our homework first. From the strategic and intuitive comparable market analysis to a carefully laid out print and e-marketing campaign, we target the buyers and brokers who are most likely to bring the best results."
Away from the office, Bradford is a resident of downtown Dallas and is an avid Texas sports fan. He volunteers with the Genesis organization helping homeless and battered women. He is committed to continuous learning, enjoys visiting art museums, trying new restaurants and taking his French bulldog Buda wherever he wants to go.
Bradford Coffman's Listings
Listed By Compass
Active Option Contract