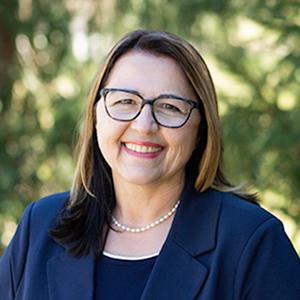 Branka Doych
Associate Broker
Specialties
CNE - Certified Negotiation Expert
ABR - Accredited Buyer's Representative
SRS - Seller Representative Specialist
SRES - Seniors Real Estate Specialist
ALHS - Accredited Luxury Home Specialist
e-PRO - Advanced Technologies and Social Media Strategies
SFR - Short Sales and Foreclosure Resource
Eco-Broker Certified
Client Testimonials
Scroll down for more
"★★★★★
"Branka made selling my home extremely easy. I didn't have to worry about anything. She took care of all the details. She is very knowledgeable and guided me through the process with ease. She sold my house in three days. I would recommend Branka Doych in a heartbeat."

★★★★★
"I contacted Branka on a co-worker's recommendation for advice on renovating and selling my home. She had plenty of local contacts to help me through the reno process, especially last-minute type things when I was really running out of steam. She listed the and sold it in 2 days, which was a huge (and unexpected) relief. She's great to work with and I would absolutely recommend her."

★★★★★
"Branka is an experienced and well-connected realtor with deep knowledge of the region. We are so grateful to have had her guiding us through the process (amidst a stressful time) with kindness and hustle. She understood what was important to us, gave honest feedback, and always found the right match for our style - ultimately closing on a great home in the heart of the neighborhood we sought for our family. She is trustworthy and operates with discretion. We've also received great referrals since for any work needed. We met Branka initially by chance and it was fate - we'd recommend her to anyone looking to buy or sell a home in southeastern PA."

★★★★★
"Branka Doych is a very professional realtor with very efficient staff in her team. She is very knowledgeable in the market analysis, accurate price setting and staging of home that allowed her to sell our house in a couple of days of listing in MLS. Her guidance and suggestions throughout the home sale process were sincere and honest. Besides being a smart professional realtor/broker, Branka is truly a very nice and sensitive person and it was really a great pleasure retaining her as our selling agent."

★★★★★
"Very knowledgeable, caring, pleasant to work with, on top of everything, fast responses...I was selling a home and not quite ready yet to buy again but once I am Branka will be the agent I call."

★★★★★
"Branka was amazing to work with. She understood what we were looking for within our budget. We found an amazing home with her help. She is very responsive and very helpful during the process."

★★★★★
"My wife and I recently bought a with Branka's help after being referred to her by a friend who had spoken highly of her. She did not disappoint. She was very professional and often made her schedule to suit ours. We highly recommend her."

★★★★★
"We have used Branka for four real estate transactions and give her our highest recommendation. Her guidance, knowledge of the market, and current trends helped us get the most for the properties that we were selling. Hire her and follow her advice. You will be very happy you did."

★★★★★
"Where to begin? Buying or selling a home is no easy task but when you fine someone as WONDERFUL, TRUSTWORTHY, KIND AND VERY HELPFUL as Branka, you can be rest assured that your worries will be resolved. Branka helped my family to buy our current home and we were satisfied. We also recommended her to two of our closest family friends. She helped them in both selling and buying properties. Branka will work around your schedule and ensure you get what is fair and satisfactory. If you need a real estate agent, "Just Call Branka."
About Branka
Dream big.
Real estate is personal. It's one of the biggest decisions in life. As a diverse real estate professional with more than 19 years of experience, my goal is to form a close, authentic business relationship with my clients. The better I get to know you, the more faithfully I can represent your interests.
Whether you come to me as a seller or a buyer, preparing for the purchase of your first or your forever home, I will deliver unparalleled marketplace knowledge and make your dreams of homeownership a reality.
Firmly grounded in reality and laser-focused on your goals, I will dream right along with you. I'll bring my years of negotiating skills to bear for you. I'm an expert listener who's here to support, advise and educate.
I have moved more than 20 times and have helped hundreds of clients to the next chapter in their lives. I understand the excitement and stress that can come with selling and purchasing a home, so I approach each interaction with my clients with empathy and understanding.
I am grateful that the majority of my business comes through the relationships I've built – in fact, over 90% of my new clients are referrals.
Real estate is local. I've worked with clients throughout Delaware, southern Montgomery and eastern Chester counties. I know the neighborhoods and schools, and I closely follow the markets. I also have a big picture point of view that includes local and national housing trends and the economy. In combination, this knowledge will help guide you to the best decision.
Real estate is a collaboration. The team at Compass that supports me is unparalleled. My network of expert, reliable and hardworking contractors and a host of all types of professionals will be highly engaged to assist you. I work with agents in all states, so if your move takes you to another state or a community, I can help you with that as well.
I am thankful to be in a business that makes a difference in people's lives and communities.  My business brings me so much joy, and you can rest assured that my passion for real estate will translate into an exceptional experience for you and your family.