Experience
Social Media
ButchHaze.com
Instagram
Facebook
LinkedIn


Agent Academy
Agent Coaching & Marketing Tips
Press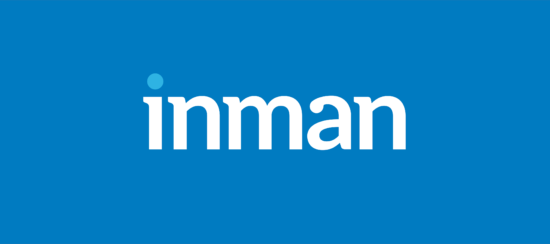 Midcentury Stinson Beach home asks $7.49M
Ernest Born's Modernist home on Great Highway seeks $8M
Russian Hill home that replaced 'minimalist masterpiece' asks $14.4M
Client Testimonials
Scroll down for more
★★★★★
"Butch, you and your team have been terrific throughout the process. Your level of responsiveness has been incredible and we are all very grateful for how this all worked out." - C.A. Flynn

★★★★★
"I am absolutely thrilled with the level of expertise and service I received from Butch, Michelle, Virginia and Vicki. Not being my first time selling, the team blew past my expectations. The process was smooth, and the listing they created was captivating – drawing thousands of people to view the video, daylight and twilight photos, and drone shots of the building and neighborhood. They set plenty of open houses, and Michelle channeled the love for my place with her affable disposition. Within a week, I received multiple offers above my asking price. All in all, I can't say enough great things about this team. I would highly recommend them to anyone." - Rachael K.

★★★★★
"Thank you for your wonderful guidance and support on the purchase of Susan's new home. Your direction and guidance on this was the key to our success in acquiring this new, interesting, and delightful new home for Susan. I will look forward to a nice dinner with you on my next visit." - Jim L.

About Butch
I love my job. Every day I wake up with the intention of helping my clients thrive in the world. I set out years ago to change the principles of how real estate professionals can help their clients by looking at real estate differently. My goal is to understand that my clients, if served beyond expectations, will become lifelong advocates, building wealth in one of the best and safest markets.

I have found my biggest motivators are helping my clients achieve their long term goals and working with my amazing team. Every day we set out to out-hustle and out-work our competition and it shows in our results.

Our value includes being "in the deal flow". Our numbers are top in San Francisco and Marin, but we also have quality relationships throughout the Bay Area allowing us to be the first to know about off-market sales and pocket listings. Our clients gain huge advantages with this proprietary knowledge. Being a real estate professional means being a community leader, in every sense of the word.

I also feel fortunate enough to have been able to create an environment that gives to the community, to help parents find the right schools, local artists to be discovered and humanitarians to be recognized, including our local fire and police officers. I was the co-creator of DIG DEEP SF, which is the largest donator of toys in CALIFORNIA for the SALVATION ARMY. With that, I have dramatically helped the Rafael and other organizations that work with families across the Bay.

Specialties
•One of the top 100 agents in the country
•One of the original "Founding 4" top agents to start Compass San Francisco
•Co- the first real estate "Lifestyle Store" in San Francisco blending the top SF designers and top construction techniques into a showroom storefront that changed real estate offices around the country.
•$160M+ in total team sales in 2018
•$2 Billion in total team sales overall
•Top 100 Team on WSJ
•Top 20 Team in Bay Area
•$800k+ Charitable Donations
•Father of two with a patient and terrific wife.
Spotlight
566 Aguajito Road | Carmel-by-the-Sea, CA
Tres Paraguas - Serene, clean lines, architecturally balanced, the Ron Mann masterpiece is perfectly placed high on Gentry Hill. The 5-sun-filled acres with 360 deg panoramas of all of Monterey Bay across to Santa Cruz as well as verdant Jacks Peak. It feels like you are sitting on top of the world. Pure privacy. The living areas are sublime, filled with exquisite finishes and details of skilled artisans. The entire layout is designed for relaxation, time-off living and year-round entertaining. Truly unique design, 3 giant rectangular steel roofs float above the concrete buildings, resting on 26 ft tall Douglas Fir columns. The 18 ft ceilings are magnified by 12 ft glass panels that slide into the walls, providing an incomparable indoor/outdoor lifestyle. Every building opens to the 1/2 acre pavillion; the perfect locale to gather while never losing sight of the panoramic views. Hard to believe this unique estate is just minutes to Monterey Airport, Pebble Beach and Carmel.
Spotlight
46902 Pfeiffer Ridge Road | Big Sur, CA
Spectacular meeting of landscape and architecture on 20 plus scenic acres, overlooking the pristine coast of Big Sur above Pfeiffer Beach. The stunning home is the vision of renowned architect Mickey Muennig. Arguably the area's most notable architect and best known for his work at Post Ranch Inn, Muennig is influenced by the remarkable landscape and pure rawness of the Big Sur coast. The house blends into the hillside by harmonizing indigenous redwood beams, massive sculpted concrete, steel, elliptical shapes, and floor-to-ceiling glass statements that let the outside in. It exemplifies organic architecture. Private and energizing - this is Big Sur.
Spotlight
Willow Camp - Stinson Beach
Nearly three acres of pristine beachfront. Situated along the dramatic coastline of Mt. Tamalpais. An expansive compound with multi-generational appeal. A property with rich history, poised to make history.

Willow Camp has played host to such storied figures as Steinbeck and Capone, and now stands ready to play its role in your stories. A stroll through the grounds takes you through a rich past into a present of unmatched tranquility, surrounded by luscious tropical grounds. The expansive compound delivers a peacefulness, a mindfulness, and a connectedness that is beyond description.

Let yourself in on the secret. The one and only Willow Camp.