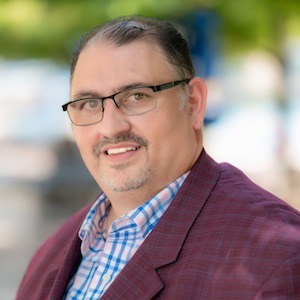 Carmen Salerno
Licensed Real Estate Broker
About Carmen
As a REALTOR®, Carmen Salerno strongly stands out with a fierce passion and focus on ensuring his clients meet their real estate goals satisfactorily. Before becoming a REALTOR®, Carmen had enjoyed years of successfully flipping homes, which led him to find his love for real estate, and he hasn't looked back since. With a strong sense of duty and commitment to helping people navigate the real estate processes, Carmen goes above and beyond to meet and exceed his clients' expectations. He has a reputation of being incredibly helpful, informative, and comical, which makes his clients feel comfortable around him and affords him the pleasure of working with happy and satisfied clients.

Buyers and renters continually benefit from Carmen's readiness to gain an in-depth understanding of their needs and ability to offer efficient, personalized solutions. Born and raised in Melrose Park, IL, Carmen is impressively knowledgeable about the local real estate market. He takes time to educate his clients about neighborhoods and area amenities, allows them enough time to make a decision they are comfortable with, and walks with them closely until the closing. A skilled negotiator, Carmen takes on the negotiation process calmly and convincingly until he settles on a price within the buyer or renter's budget.

With a wealth of experience handling flips and a sharp business acumen, uniquely qualifies him as an ideal REALTOR® for real estate investors. He expertly guides investors into lucrative deals giving valuable insights into acquisitions that are likely to appreciate in time and providing continuing support. He maintains constant communication with all customers throughout every stage of the transaction and is easily accessible at any time of the day to handle clients' concerns and questions.

Carmen's ambitious and goal-oriented approach to selling is a safety net for home sellers who seek to sell their homes in a short time and for the best price. He handles the bulk of the work, including negotiating the sales contract, organizing for financing, and supervising the closing to give the seller the best experience. In his free time, Carmen enjoys donating his time to charity causes, cooking, hanging out with friends, and playing poker. Contact Carmen today for the best experience as you turn your real estate dreams into reality.
Carmen Salerno's Listings
Listed By Compass
VIRTUAL TOUR
Listed By Compass
Contingent
VIRTUAL TOUR