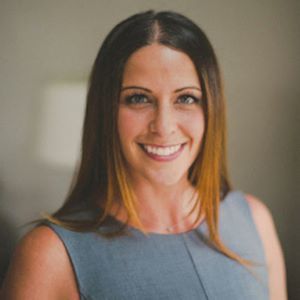 Casselyn Tertell ABR, CNC, GRI, SFR, SRS
Licensed Real Estate Broker
Awards
Specialties
Buyer's Agent, Listing Agent, Investment Properties, Luxury Homes, First-Time Home Buyers, New Construction, Property Management, Short Sales, Rentals, Relocation, Staging, Foreclosures
Education
University of Iowa -
Bachelor of Arts (BA), Communication, Business Entrepreneurship
Client Testimonials
Scroll down for more
★★★★★
"Casselyn was a dream come true in our real estate adventure! From the the start she was friendly, honest and professional. She was always there to answer texts, emails or phone calls. Her communication skills are commendable! Casselyn helped us sell and buy within 3 months! We had multiple offers on our sale and her negotiating skills are top notch. She helped us find our dream home! Casselyn is a straight shooter, an incredible professional, and a fun person. She's also got an awesome team that works with her. Mallory, her interior decorator was a huge help! Thanks Casselyn!!" - Jay

★★★★★
"Casselyn was wonderful to work with! She was so helpful with knowledge about the area and she was very flexible with times to see houses we were interested in. I would absolutely recommend Casselyn to anyone!" - Kristina

★★★★★
"Casselyn was very professional, attentive and personable. She made us feel like we were a priority at every phase from start to finish. She showed our home over 30 times within a week of putting it up on the market including a open house. We would call Casselyn first to help us find or sell home if we ever are looking in the area again." - Jeremy

★★★★★
"We sincerely cannot recommend Casselyn enough. She went through multiple homes with us over a year+ of us searching for a historic home. She knew what to look for, guided us with the "manageable stuff" versus the "stuff that looks simple but will be a money pit". I was consistently impressed by her knowledge, quick and friendly responses, and resourcefulness. She negotiated well, strong, and fairly with the seller. We always, ALWAYS felt that we had a very strong advocate in Casselyn. Even when our deal got tough, she never gave up and always had one more trick up her sleeve to make it happen, and it did! I'm now sitting in a home I've always dreamed of and I have no doubt that I wouldn't be if not for Casselyn. Know that in her you will find a fantastic advocate who is patient in your search and will pull out the stops to get you into the home you want and she'll do it all while staying positive and professional. She's amazing." - Alana

★★★★★
"Cassie is very easy to work with, a great listener, a staging pro and if you have any problems-an effective problem solver. I was so happy with this experience I have referred her to friends and I will use her again for any future realtor needs. Cassie is immediately responsive if you need her. She knows the area and s the property well. Cassie stages beautifully but doesn't over stage or create unnecessary expense. My home sold in 48 hours and the experience was painless! I purchased another residence soon after my sale and the experience was also painless! I would recommend Cassie all day long to everyone who needs a realtor!" - Sandra

About Casselyn
Becoming a Realtor® was a decision Casselyn never second guessed. She prides herself on her ability to respond quickly and have her clients always feel like a top priority, whether during or after their transaction. Casselyn has been in real estate since 2008 and has her Managing Brokers license, is an Accredited Buyer's Representative (ABR), Certified Negotiation Consultant (CNC), Graduate Realtor® Institute (GRI), Short Sale and Foreclosure Resource Specialist (SFR), and a Seller's Representative Specialist (SRS).

Casselyn received the National Association of Realtors® 30 Under 30 for 2014 (an honor only given to thirty agents in the country per year), the Five Star Professional award in Chicago Magazine for October 2011 to 2018, Top 500 Real Estate Marketers award, and the Biltmore Who's Who award, as well as remaining a consistent top agent.

Casselyn graduated from The University of Iowa in 2006 with her Bachelor of Arts degree in Communication and Business Entrepreneurial Certificate. She was the coxswain for the men's rowing team and helped start the Hawkeye Brazilian Jiu-Jitsu Club, all while going to school full-time, raising her (late) chocolate lab, Boomer, and working part-time.

After Casselyn's graduation, she eventually moved back to the Chicagoland area, where she rescued her pitbull, Bailey, settled into the suburbs, and met her husband, Brad, all while actively expanding her real estate business. In 2018, Brad and Casselyn welcomed their son, Caleb (CJ), who is a mini-Realtor® in training!
Casselyn Tertell ABR, CNC, GRI, SFR, SRS's Listings