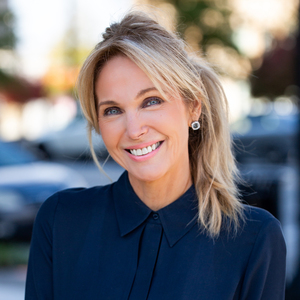 Specialties
Alpharetta
Ansley Park
Brookhaven
Brookwood Hills
Buckhead
North Buckhead
Chastain Park
Decatur
Druid Hills
Historic Brookhaven
Garden Hills
Milton
Pine Hills
Sandy Springs
Education
Auburn University - B.S. Finance/Marketing
Charity
Children's Healthcare of Atlanta
Northside Hospital Women's Cancer Foundation
Year-Up Atlanta
Fix Georgia Pets
About Cathy
After 15 years in the Technology Industry Cathy brought her expertise and passion to the      world of Real Estate. As a 30 year Brookhaven resident, with 15+ years of successful selling in the Greater Atlanta Area, Cathy has a deep knowledge of the neighborhoods, schools and businesses in the area. She has represented a wide variety of clients across an array of real  estate transactions ranging from $400k to over $5m. Cathy has built a career on repeat and referral business, often selling homes that have never been placed on the market.
Cathy also has an affinity for design and significant construction expertise. She has a long   history of designing, building & renovating homes in the Historic Brookhaven neighborhood.  Her keen eye and expertise help clients understand what is possible in personalizing the home of their dreams. With significant experience in New Construction homes, Cathy brings a unique perspective and skillset to the table.
Her passion for real-estate is balanced by her passion for philanthropy. Cathy serves proudly
on the Brookhaven Neighborhood Board and is chairman of the New Neighbor Committee.  
She is an active member of the "FRIENDS" community supporting the local Children's hospital. Cathy, has chaired numerous key events in Atlanta benefiting causes like the Children's  Healthcare of Atlanta, the Northside Women's Cancer Foundation, Year-Up and Fix Georgia Pets.
Cathy has resided in Brookhaven since 1996 has established a vast network of friends, relationships, and international clients. When she is not busy selling real-estate, Cathy spends her time with her husband Frank and their two children, Alexa & Greyton. In her spare time, you can find her loving on her rescue pup, Buddy.
Client Testimonials
Scroll down for more
★★★★★
"I purchased a new home with Cathy in the Historic Brookhaven area and while this can be a very stressful process, I felt 110% confident and reassured by partnering with Cathy. Her insight and experience helped me navigate the unique but critical subtleties of buying a new construction home vs. a resale. It was evident that she understands the market, is passionate about what she does and went the extra mile to ensure I found the right home for my needs. I can't imagine that anyone knows Brookhaven better." - Bob Leverte, S.V.P The Leverte Group, Merrill Lynch

★★★★★
"Cathy is wonderful to work with. She is very knowledgeable, organized, and has a well-established network. We were in a transition phase and decided to rent for 6 months so Cathy used that time to help us think through what we truly wanted in our next home. We found our ideal home, however, it required significant renovations to make it perfect for us. Cathy's network, her vision of what was possible, and her personal experience renovating/building new homes was extremely critical in our decision. We couldn't have done it without her! We consider Cathy a friend and highly recommend her if you want more than just a real estate agent."  - Andrea Zwolak, Director of Strategic Accounts @ ACI Worldwide

★★★★★
"Cathy approached us when we were in the early stages of our new development and presented a plan on how we would market the community, differentiate our homes, and ultimately set the price points. Her knowledge, patience, attention to detail, are qualities we wanted in a realtor. Cathy really knows the Brookhaven market and her suggestions made a huge impact on the success of the project. She helped us see beyond what was in front of us! Our team at European Home Designs saw the impact of having a professional, seasoned, and highly experienced agent as a trusted partner. We will definitely use her again on our next enclave of new construction homes."  - Shawn Shakib, Builder/Owner European Home Designs LLC

★★★★★
"Cathy is passionate about what she does, and it shows in her honesty, frankness, integrity, and in-depth know of the Atlanta communities. I would highly recommend her to anyone! She listens to the needs of her clients enabling her to deliver outstanding results and an exceptional experience to those working with her."  - Al Ferrer, V. P. Strategic Sales, IBM


​
Spotlight
Walk with Cathy | Explore Historic Brookhaven
Cathy Iannotti's Listings
Compass Coming Soon
VIRTUAL TOUR