Cathy Vingelli
Licensed Real Estate Salesperson
Experience
Specialties
Listing Agent, Buyer's Agent, Staging, Property Management
Education
Pratt Institute - BFA, Communications Design
Client Testimonials
Scroll down for more
★★★★★
"Cathy went above and beyond throughout the sale/closing of our home. She was an essential partner selling during the pandemic. This was rental property and we did not live in the town. Cathy managed the entire process with utmost professionalism. We felt completely involved, even though we were not present." - Gary and Britta

★★★★★
"Cathy was extremely helpful, patient, and knowledgeable throughout the whole process. She helped us buy and sell our first home. If we're ever in the market again, there's no doubt we will reach out to Cathy." - Angie and Doug

★★★★★
"Working with Cathy was a pleasure. Within days of meeting Cathy she found the perfect home for us. We put in an offer and it was accepted. Due to COVID and some other factors the deal fell through, but Cathy never gave up. We continued looking for almost a year, going to open houses, new listings, etc. Cathy went out of her way to show us all different kinds of places including single family homes, condos, and two family homes. These were all over Nassau County. Thanks to Cathy's hard work we were able to find something that we were happy with. We HIGHLY recommend using her as your agent!" - johnsusino22

★★★★★
"We worked with Cathy twice, when I purchase the house and 5 years later when we sold it. Both times she was extremely patient with us, explaining everything we needed to know as buyer and then as seller. When we purchased the house, she organized visits to all the house we wanted to see and she asked the former owner to allow us to visit multiple times, before we made up our minds and placed an offer. When we sold the house, she was able to find multiple interested buyers right away. We practically had multiple offers in the first 2 weeks. That told us that the price was just right. She always went the extra mile for us, even if when it wasn't part of the job. Her attention to details when preparing the house for selling was extraordinary, telling us exactly what needs to be done to stage it the right way. She intermediated all of the communication (pretty extensive) between us and the other side, always advising what to do and how to do it. Seriously, if you have to buy or sell a house, don't even think of hiring anybody else. She's all-in-all simply awesome." - Cionel

★★★★★
"With so many real estate agents in Oceanside I contacted Cathy Vingelli. Cathy sold multiple homes for several neighbors and I contacted her to sell my home. My home had an offer in 4 days! Cathy was available anytime I had any questions and she is an exceptional and reliable agent. Hal Knopf Realty, you have a perfect diamond of an employee and Cathy, I would recommend you as an A+ agent." - skeehner3311

★★★★★
"Cathy handled the sale of our home during the corona virus hitting Long Island hard. She was in constant contact with us and kept a positive outlook throughout the sales process." - Esatran

★★★★★
"Cathy was phenomenal in guiding us through our first home buying experience in a very difficult time. She was extremely responsive by phone and email. She is very knowledgeable about the oceanside neighborhood and surrounding towns. She is also very helpful with suggestions from lawyers to landscapers and other contractors. Really couldn't have done gotten a home without her!" - Michael

★★★★★
"Cathy was really amazing to work with. My husband and I are first time homeowners and Cathy made the process very easy. She's very knowledgeable about each property and helps you understand what to look out for when you're new to real estate. Cathy was so sweet after we bought our home and left us a nice bottle of champagne. She even sent us nice sunflower seeds to plant in our new home. I'd recommend Cathy to any first time home buyer." - Simon

★★★★★
"Cathy helped me sell my home and purchase my condo and then another house . She is very patient and is always there to answer my questions. We've spent a lot of time together looking at so many homes until we finally found "the one." She was always willing to take me anywhere to look at a house and is extremely knowledgeable of the areas I was interested in. Not only is she a great Realtor but has become a great friend! Thank you, Cathy, for all of your help!"
- Darla

★★★★★
"Owning our first home would have been impossible without Cathy. Many obstacles stood in our way and Cathy overcame each and every one to ensure we would finally own a home. There aren't words to express our gratitude to her. She's extremely responsible and sincere which is very difficult to find in our area. Thank you so much Cathy for finding the home of our dreams and NEVER giving up. Your persistence and dedication is beyond our expectations!!" - Jessie

★★★★★
"When I needed a place, Cathy put in the work, did the research, and found me exactly what I wanted. We looked at a bunch and was basically Goldilocks until I found the one that was just right. I absolutely love my place and am so happy!"

★★★★★
"My family and i would not be in the wonderful Oceanside neighborhood if it wasn't for Cathy. We had many obstacles throughout the home buying process that Cathy helped us to resolve in a timely manner. She was very responsive to any questions we may have had. Communication was great from start to finish. We highly recommend using her for your real estate needs. We will definitely be happy to work with her again in the the future." - Shameer


​​
About Cathy
A former marketing executive, Cathy brings her expertise to the world of real estate. Uncompromising with her dedication to both buyers and sellers, Cathy is available via cell phone from early morning until we are all asleep at every night.
Cathy has been an Oceanside resident for 25 years, and a Realtor® for 18 years. Cathy is more than happy to show homes in any town in Nassau County and has listed homes in many towns and villages. Cathy utilizes her marketing skills to advertise her listings and negotiate the best deals for buyers and sellers alike. She's a good listener who feels that showing properties that really don't suit a buyer's needs wastes time for everyone involved.
Whether you are buying or selling, Cathy is an easygoing personality combined with fierce negotiating skills, making buying, and selling simplified.
Cathy looks forward to working with you!
Spotlight
2949 Cleveland, Oceanside, NY 11572
Welcome to 2949 Cleveland Ave, a uniquely large custom Hi-Ranch situated on a quiet, tree-lined street on the border of Rockville Centre. This mint condition five-bedroom home is appointed with new high end stainless appliances and granite countertops, complete with a convection oven for the baker/chef in your family. This is the perfect home for an extended family, with necessary permits. There are two bedrooms downstairs and a large den as well as another room. The yard is fully fenced and easily accessible from either floor. Low taxes and no flood insurance required. Owners need time to find a new home.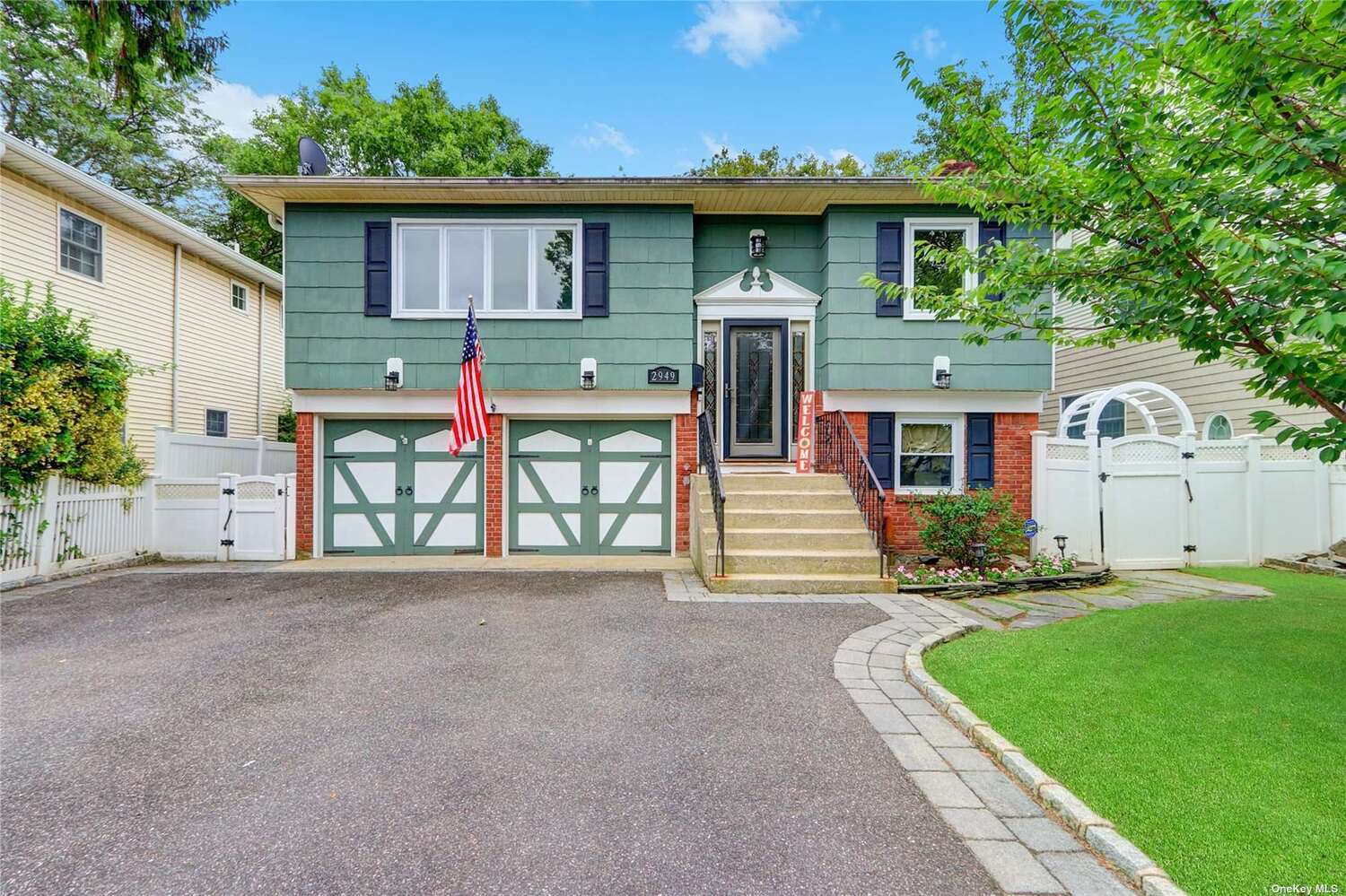 Cathy Vingelli's Listings