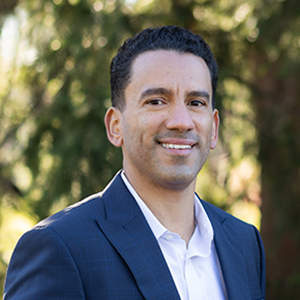 Social Media
Specialties
Buyer's agent, Listing agent, Relocation, Consulting, Property Management

Languages: English, Spanish
Education
Temple University
Client Testimonials
Scroll down for more
★★★★★
"Cesar M Garcia helped me and my husband buy our first home in Miami Shores. If I could describe Cesar in a few words it would be, "he always goes above and beyond". As first time home buyers we looked at many homes before going into contract. And after over a month of showings and a week of negotiating for us on one home, we decided to walk away from that deal. We've encountered many brokers that would have been frustrated or upset because of the amount of time and work spent but Cesar showed exceptional professionalism and said, "it's ok - that's not your house, let's go find it." We ended up finding the house we bought a few days later and Cesar was not only an excellent negotiator, he is a great communicator. There were issues with inspections and occupancy certificates but Cesar was there every step of the way. He was present at the inspection, negotiated repair credits and even made several trips to the Village of Miami Shores to make sure issues were resolved with the owner and selling agent. He was highly proactive and communicated with us constantly throughout the entire process, giving almost daily updates, answering late or early texts and calls. He is a busy broker but that doesn't compromise his customer service. Cesar also has a great eye for design and excellent taste. He helped us prioritize which areas of the house to fix and put us in touch with many trusted vendors. He even came out one weekend to help us work with a Spanish speaking carpenter (we only speak english) and translated for us and made sure the carpenter was clear on what we wanted. I don't know a lot of agents that would do that. He even sent us links to sinks and closet ideas. Cesar was more than our real estate agent, he also felt like a friend. He possesses sincerity, excellent follow through skills and executes thoughtfully. I would highly recommend Cesar to anyone searching for a home, condo or any other type of property. He is definitely a gem in Miami, his customer service sets him way above other agents in South Florida. " - Melissa

★★★★★
"Works hard to get the property of dreams. Great service. Works very hard to help with anything he cans. Very hard working to get the job done. Never will be disappointed." - Jojo

★★★★★
"My husband and I just moved to Miami and Cesar made our life very easy! We were in touch with him before coming to Miami discussing the apartment we have in mind. He made arrangements for us to see as many apartments as possible during the three days that we were going to be in Miami to find a place. He went above and beyond by picking us up from the airport and driving us around from one apartment to another. Very helpful, professional, respondive and knowledgeable. With Cesar's help, we found the place we had in mind and very happy with his work. We are planning to buy a house and Cesar will definitely be our agent. Highly recommended! "

★★★★★
"My name is Jenny Iturrieta and I am the Director of Atelier Mélodie, an afterschool children's studio. From my previous real estate experiences I understand that all Realtors have in general access to the same listings. The big difference is the time invested by a Realtor in your specific situation and their enthusiasm for their work. Two months ago I was looking for a space where I could do my activities with the kids. The circumstances were not simple because I didn't have a lot of time to find something and I had a limited budget. César García made my search easier. He took the time to explain to me all the disadvantages between different neighborhoods, how important is to do a priority checklist to find the most convenient space and also explained all the essentials things in commercial leasing in Miami. He really took the time and sincerely cared about my situation searching day in and day out for the best place for me and my business. We visited and compared a lot, and many times he showed me the advantages of some spaces that I didn't see in the beginning. We found an amazing place where I now feel comfortable and the kids are very happy. I was so satisfied with his services that he's now looking for my new home and I am sure it will be great after he's done. Thank you Cesar! " - Jenny

★★★★★
"Cesar M. Garcia is an amazing realtor, who in less than two weeks helped me, a very picky person, find an apartment with the conditions that I requested. I have to say that my budget was really tight and there was not a lot of options. Cesar searched over and over and found me a couple of options that he showed me. He is very efficient, organized, patient, and always in time. I was confused between two of the properties and he helped me view the pro and cons of them since it was my first time searching for apartments. He was so patient with me that he showed me twice one of the properties. I recommend him because I have never met no one that cares so much for their work! " - Gabriella

​​
About Cesar
Cesar Garcia has a keen eye for client value which has earned him a reputation for his relentless and tireless commitment to achieving clients' goals. With more than 7 years of experience in selling real estate, he applies his market knowledge, economic insight and understanding of the industry to provide unparalleled value to all of his clients.
A graduate of Temple University, Cesar earned a degree in Business with a concentration in Marketing. Approachable and genuine as well as tenacious and savvy when it comes to negotiations, Cesar will guard your real estate financial investments with the utmost integrity and honesty throughout each transaction. A proud member of The Rife Group, he specializes in serving clients throughout Main Line neighborhoods and the Greater Philadelphia region. Above all, Cesar is a doting husband and father. Cesar and his family reside in Malvern. A Puerto Rico native, he is fluent in Spanish and his children attend the French International School of Philadelphia, underscoring his ties to the area's strong international community.
Cesar's experience includes selling real estate in New York City and Miami where he prided himself on fighting for his clients and getting the job done.