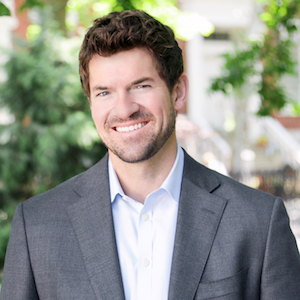 Charlie Gaetjens
Licensed Real Estate Salesperson | Licensed as Charles Gaetjens
About Charlie
Charlie Gaetjens has always chosen careers that involve a high degree of interpersonal interaction, whether as a teacher or as a team leader. Before pursuing real estate sales, Charlie spent 10 years at American Express, most recently as the Director of Finance for Global Real Estate & Workplace Enablement where he led a global team and was responsible for an annual budget of $200M. During his tenure at Amex, he lived in the US, Europe and Asia, and developed a reputation for delivering insightful analyses, building strong relationships, and exhibiting an elevated level of professionalism -- competencies which he has translated to his real estate career.

Charlie is highly analytical and detail-oriented, but also approachable and collaborative. He educates his clients at a macro level by synthesizing key findings from industry publications, and at a micro level by analyzing property dynamics in a given neighborhood or building. Charlie discovered his real estate passion while in the market to purchase his own home, and visualized how fulfilling his career would be if he partnered with clients to optimize their real estate strategy and transactions in this dynamic, fast-paced industry.

Hailing from Ohio, Charlie has lived predominantly in and around NYC since college. He has resided on the Upper West Side, Chelsea, Tribeca, and the Financial District; as well as Long Island and Hoboken. Since 2013 he has lived in the Financial District, a neighborhood he loves for its history, looming skyscrapers, and exciting current transformations -- whether at the South Street Seaport or by the World Trade Center. His French bulldog Dexter is a huge fan of the East River waterfront and piers.

Charlie holds an MBA from Yale University, and a BA from Hamilton College. He spent a memorable junior year in Madrid, living with a local family and adhering to a Spanish-only rule throughout the year. When he isn't assisting clients or teaching Dexter skateboarding tricks, Charlie can be found playing Zogsports, volunteering for Rescuing Leftover Cuisine, and on TV as a part-time actor.