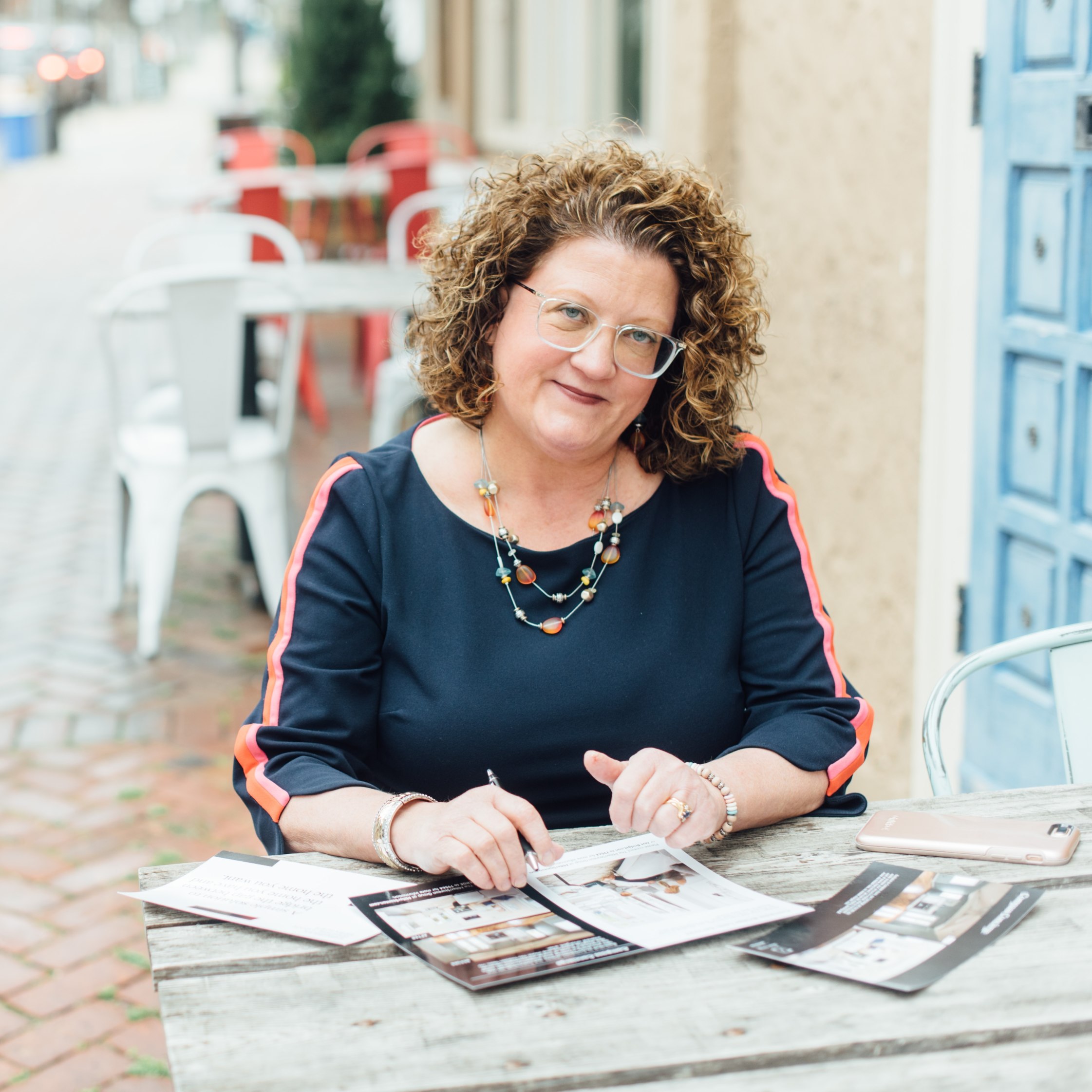 Cheryl Miller
Real Estate Salesperson | Associate Broker
Social Media
Specialties
Buyer Agent, Seller Agent, Residential Real Estate Sales, Consulting, Compass Concierge Specialist, New Construction
Education
Pre-Licensing/Continuing Education Instructor

Certifications
ABR® - Accredited Buyer Representative®
ASR - Accredited Seller Representative
SRS - Seller Representative Specialist
SRES® - Senior Real Estate Specialist®
ePRO® - Digital Marketing Specialist
AWHD - At Home With Diversity
Charity
Compass Cares Agent Champion
Ancillae Assumpta Academy -
Parent Volunteer (100+ hours annually) & Forensics Coach
Client Testimonials
Scroll down for more
"Cheryl, knowing that you are a fellow "hippy" I knew you completely understood how I felt when my doc told me I needed a revision to my hip replacement. Rehab, again..., UGH! You uniquely understood why I needed to transition to one floor living and you helped me find a fun sense of style in my new home!" - Cathy "Fellow Hippy"

"Time to call Cheryl again." - Jimmy

"I'll bet you knew you'd be receiving our call when we posted the news on Facebook that we were expecting baby #3." - The Raybould Family

"Cheryl understands the dynamics of a family in crisis and is very impartial. I've never once had opposing counsel object to her as the Realtor for the sale of the marital residence." - Elaine - Center City Family Law Attorney

"As opposing counsel in any family law case I am always suspect when "the other side" recommends the Realtor for the sale of the marital asset. Cheryl came to my office, met with me, reviewed her resume and marketing plan-- quickly and efficiently. I went with my gut and indicated my accord with listing the marital home with Cheryl as the Realtor. She was fair and impartial and communicated with all parties at all times. Cheryl did an exceptional job. She is now on my own professional referral list and I am pleased to refer her without qualification to my clients. Cheryl is a realtor that has earned my trust and respect." - Montgomery County Family Law Attorney

"Cheryl we really appreciated the job you did selling Susan's mom's house in Abington as well as the nice job you did representing us when we purchased our investment property in Upper Dublin. Guess what? Our son is ready to purchase his first home and we'd like you to represent him as his buyers agent." - The Eyers

"Cheryl, we can never thank you enough for helping us transition from our old home to our rental. We honestly did not know what we were going to do after my husband lost his job and the house was headed towards foreclosure. You helped us see the light at the end of the tunnel and to get through a very tough time in our lives. Your helped us make sense of the entire short sale process. We are especially grateful for your empathy and kindness throughout the entire transaction." - Name withheld by request- Elkins Park Seller

About Cheryl
Real Estate-Redefined
Luxury real estate experience for every client at every price point
 
For over 20 years, Cheryl has served as a trusted real estate advisor in the Philadelphia area.  Cheryl is an Associate Broker & Realtor with COMPASS in Greater Philadelphia. Cheryl is also a founding member of REALM™ - a membership of 450 thought leaders and elite agents across the globe.  Cheryl has been a multi-year winner of the prestigious Five Star Realtor Award. She holds a Certified Luxury Home Marketing Specialist Designation from The Institute For Luxury Home Marketing -along with 6 other Realtor® designations. Cheryl is an advisor for The George Washington University School Of Business Digital Marketing Certificate Program. 
Cheryl has a proven track record in sales; consistently achieving stellar sales results for sellers. Over the last 5 years her list to sale price average has been 99.11%. Cheryl takes pride in guiding her buyer clients to winning bids in multiple offer scenarios. Cheryl is a principal of The Miller/Stanton Group and provides comprehensive residential real estate services in Philadelphia, The Main Line, Bucks and Montgomery Counties in Pennsylvania.
Cheryl was honored in 2022 with a newly created role as a Regional President for Women Of Compass corporate in the PA, NJ & DE region. Cheryl has been a tireless advocate and leader for the Women Of Compass. Their mission is the promotion of strong culture and community at Compass.  Cheryl joined the company in 2019. Additionally, she is a co-founder of Women Of Compass Clubhouse. WOCCH hosts and interviews a woman of influence from inside (and outside of) the Compass Real Estate community each week. 

Cheryl leverages her tenure in real estate at extremely high levels -Her work with HNWI has led to many off market transactions. Maintaining discretion and privacy are some of her keys to maximizing results for her buyer and seller clients. 

Cheryl resides just outside of Philadelphia with her husband Bob and their children; Savannah & Elliot. A strong advocate of giving back with time, treasure and talent, Cheryl volunteers over one hundreds hours annually at her children's school, Ancillae Assumpta Academy. She also serves as one of the coaches of their award-winning forensics/debate team. 
Cheryl has a passion for Maine in July, farm to table food, wine and travel.
Cheryl Miller's Listings
Listed By Compass
Pending
VIRTUAL TOUR