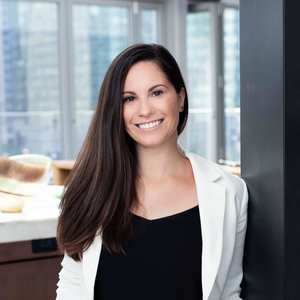 Christina Powers
Licensed Real Estate Broker
About Christina
Christina Powers has a passion for helping people achieve their real estate dreams. Whether working with a first-time home buyer, investor, or experienced seller, Christina works effortlessly to guide clients through any transaction. Christina prides herself in building relationships with her clients that last long after the transaction is complete.
Christina's passion for serving others began early in life during her time in the United States Army. Her eight years dedicated to a job well done helped to develop effective communication skills, leadership, professionalism, and the ability to work under pressure.  
After her military service, Christina started her real estate journey successfully flipping homes on the south side of Chicago in 2011. Once she learned the processes of buying and selling she was hooked on a career that is perfectly suited for her. 
Christina's goal of achieving the highest level of service for her clients led her to join the RM Luxury Group in early 2022. The RM Luxury Group is well-known in the real estate industry for its expansive marketing and dedication to every client. The RM Luxury Group is one of the most successful and sought-after luxury real estate teams, as demonstrated by numerous industry awards and a long list of satisfied, high-profile clients. 
When not working in real estate you will most likely find Christina in a CrossFit gym where she dedicates some time to coaching each week at the early morning classes. Christina's other hobbies include reading, hiking, attending any live event, and hanging out with her 3 daughters and fiance. She also gives back to the community by volunteering to clean up parks and beaches and is part of a veteran's group in Chicago. 
Although born and raised in Michigan Christina fell in love with Chicago and calls it her home. She currently resides in Wicker Park and loves the many diverse neighborhoods, restaurants, and entertainment that Chicago has to offer.