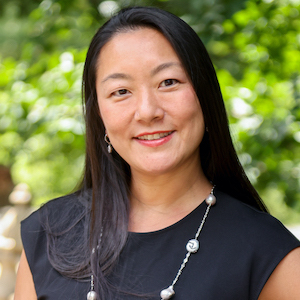 Christine Collins
Licensed Real Estate Salesperson
About Christine
"I understand that homeownership is an emotional journey. My interest is in seeing my clients have a rewarding experience by really understanding their needs. I help them achieve their goals by making everyone feel like they have obtained success."

As a lifelong New Yorker, Christine provides her clients with unparalleled residential real estate expertise. Having worked in real estate since 2012, she has great experience in numerous types of transactions including co-ops, condos, new developments, and townhouse sales representing buyers and sellers. Before real estate, Christine was a private banker with two of the nation's leading firms, giving her extensive knowledge of the needs of sophisticated investors including asset management, financing, and estate planning. She is trustworthy, discreet and works hard to achieve her clients goals.

Christine has a B.S. in Science Technology and International Affairs from Georgetown University's School of Foreign Service and graduated from The Chapin School. She lives on the Upper East Side with her husband and two daughters and serves on her co-op board and the Chapin Parents Association.


Christine Collins' Listings