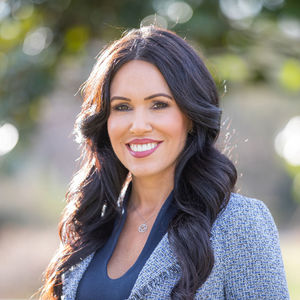 Christy Frewin
Affiliate Broker
Press
COMPASS CONCIERGE
The hassle-free way to sell your home faster and for a higher price, Compass Concierge helps you maximize its value by fronting the cost of home improvement services like staging, flooring, painting, and more.
No upfront costs, no interest, no hidden fees - ever.



Specialties
Buyer's Agent, Listing Agent
Education
Cumberland University
Master of Arts (MA)Elementary Education and Teaching
Cumberland University
Bachlors Degree - Educational leadership
Client Testimonials
Scroll down for more
​ ★★★★★
"Christy is very knowledgeable. Very personable. A sweet lady. Knows her real estate. Every place we wanted to go see we went. We just loved her. She made us feel like family. And she got us the house we wanted. She will fight hard for you. And cares so much for you. Beautiful person and beautiful smile. Thanks again Christy Frewin."

★★★★★
"Christy is awesome, she has been thru thick and thin with me and my husband on finding a home and then finding us land. She reached out to us even when we thought we were down for the count. She has been a blessing to us in our search."

★★★★★
"My experience with Christy has been nothing but exceptional. Her attitude and work ethic are second to none. She has a great knowledge of the market and gives you realistic and sound advice, and has a unique way to make you feel like you are her only client. Highly recommend."

★★★★★
"After over 15yrs in the military and moving around as frequently as we have, and as many realtors as we have, Christy is by FAR the best EVER! She always answered our calls or text messages, went the extra mile to get us the max for our home we were selling, and fought to get us into our new home ASAP! She had our old home sold in TEN DAYS!!! She was with us every step of the way! Do not put your trust in anyone else!"

★★★★★
"I highly recommend Christy Frewin for anyone's real estate needs. If you need to sell a home she can get the job done. Our transaction went so smoothly with Chrisy's Professional guidance."


​
About Christy
Christy Frewin holds both a bachelor's and master's degree in Instructional Leadership while specializing in communications. This knowledge has provided her with valuable skills that she uses daily in negotiating real estate transactions and educating buyers and sellers. Combining her passion for the real estate industry with her love for education, she is a master of her craft. She brings a strong background in cutting edge marketing, advertising strategies, and market knowledge to support and enhance every transaction. She is a renowned leader known for building a team of professionals across the United States while leading conferences and cooperate trainings. This experience and knowledge has continuously expanded a network of loyal clients, referrals, and nation wide connections. She is honored and takes pride in providing clients with an unparalleled experience in relocating, investing, selling, and the home buying process. When Christy Frewin isn't helping buyers and sellers achieve their real estate goals, she is an avid runner, loves lake days with her family, and is obsessed with exploring outdoor activities.
Christy Frewin's Listings