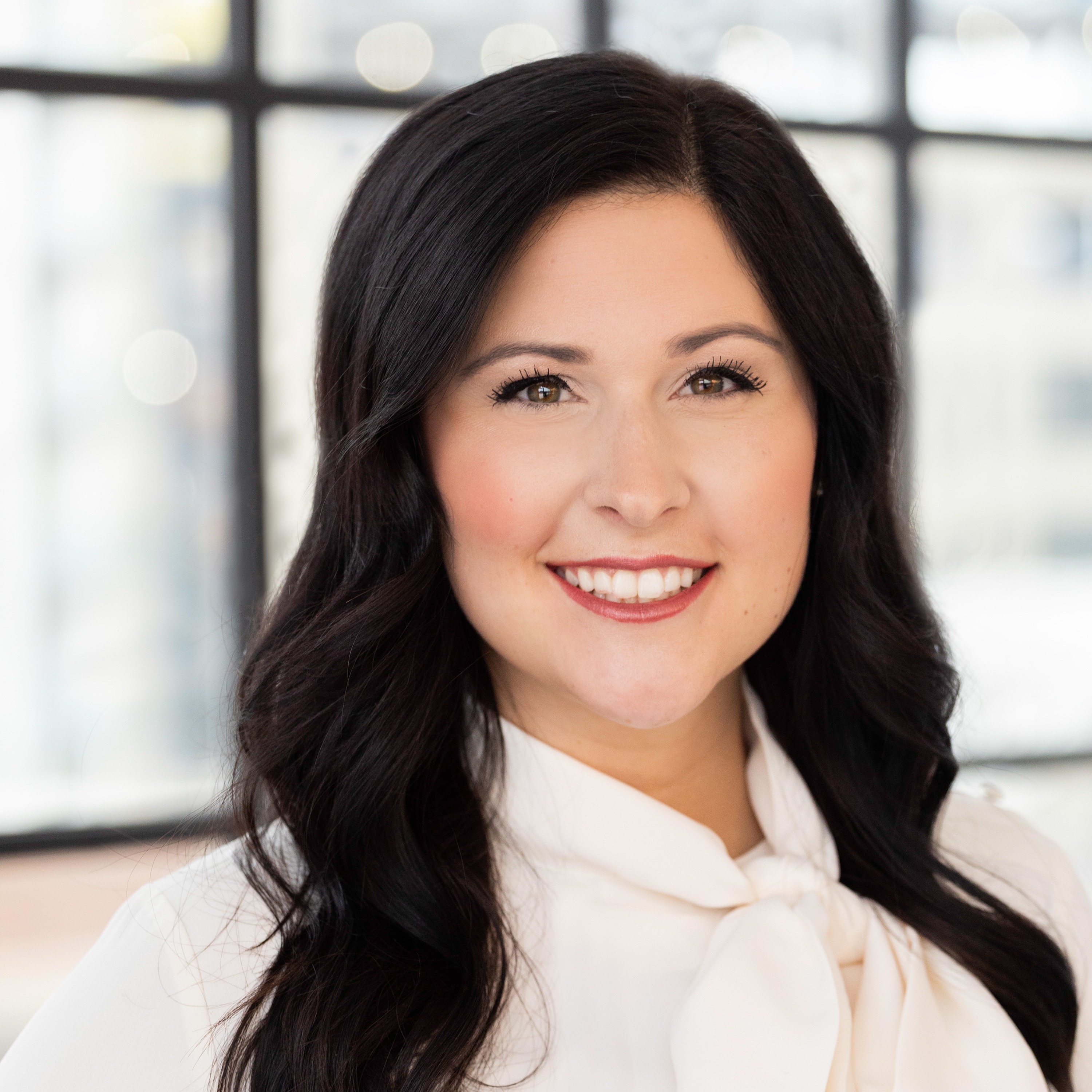 Dana Oliff
Licensed Real Estate Broker
Education
University of Illinois at Urbana-Champaign
Bachelor of Arts, Communication and Media Studies
Client Testimonials
Scroll down for more
★★★★★
"Dana was so helpful throughout the buying process for me and my wife. She was great with offering her thoughtful advice while still making it clear that decisions were ours to make. Pleasure to work with and definitely recommend." - Molly
★★★★★
"Dana helped us buy our first home in the Lombard area. She picked out a house we hadn't even seen when browsing on-line and we ended up loving it and buying it. She walked us through the whole process, handled everything and was so quick to set up showings as soon as we asked her to. She worked with the seller's attorney and agent seamlessly and was on top of letting us know what we needed to submit and when. We will definitely be using her when we go to sell and buy again!" - Emily
★★★★★
"Dana is so amazing! She's everything that you're looking for in an agent. She does her due diligence in her research to find you the most ideal homes to tour. She listens to your feedback and is always quick to respond to any questions you might have. Dana has a natural eye for the business, as she was incredibly detailed as we were touring homes. She would point out things that a homeowner might not otherwise notice. Additionally, she has wonderful references for lenders and closing attorneys." - Katherine
★★★★★
"I would highly recommend working with Dana when it comes to looking to buy a home. She is very knowledgeable about the entire process and provides honest unfiltered feedback to help you find the right home for you. Dana was always on time and accommodating to any viewings I scheduled with her and even on one occasion gave me a ride to my train afterwards so I wouldn't miss it. As a first time buyer I was fortunate to have worked with Dana who always had my best interest in mind and made the process completely seamless from start to finish." - Tyler
★★★★★
"Thanks to Dana's determination, hardwork, professionalism, and knowledge our house was sold and closed in 31 days!!! We had been with multiple realtors, on and off the market; and Dana came in and made it happen. Her honesty is extremely refreshing and definitely a rarity. Thank you for making this an easy and enjoyable process. We will never use anyone else!" - Lauren
★★★★★
"Dana is the best of the best - a true profession in her field. You can trust you are in good hands from beginning to end. There is no one I would rather have in my corner when it comes to buying a home. Being a first-time buyer, I had little idea of what was in store for me. However Dana helped alleviate any stress at every turn. If she did not have an answer, she knew someone who did. She and her team, whether internal at Compass or external, instilled confidence and support whenever needed. I highly recommend Dana and will most definitively be returning to her in the future." - Quinn
★★★★★
"Dana was great to work with! Dana was very helpful along the process of searching for and then purchasing my new home. She was very familiar with the neighborhood and type of home I was looking at, which was a huge help as much of it was new to me! Beyond that, it is wonderful that I can still reach out to her for other contacts in the field as I continue to turn my new place into my home!" - Jen
★★★★★
"Our experience with Dana Oliff as our realtor was absolutely wonderful! We were first time home buyers and purchased a new home in spring 2021. She kept us up to date for the whole process and answered all questions big and small to help calm our nerves. As with most home purchases, it did not go without some bumps in the road, but Dana and her Olive Well team went above and beyond to take the stress out of the process and get us in our home on time. We would definitely recommend working with Dana for a personal and professional experience for all your buying and selling needs." - Kelly
★★★★★
"Dana was so attentive and helpful, and truly helped make our home selling and buying processes so much more manageable. She is very detail-oriented and is great with communication between multiple parties. She is extremely professional and friendly as well. We sold our house within a couple days and purchased our current home for an excellent price thanks to Dana's expertise! We would highly recommend Dana as a realtor to anyone who is looking in the Chicagoland area!" - Caeli
★★★★★
"Dana is the best! She is tremendously kind, intelligent and professional plus her market knowledge is unmatched! As a lender, she is one of my most trusted referral partners. I have and will continue to use her on my personal transactions as she is always very patient & communicative. I highly recommend Dana Oliff to anyone looking to buy, sell, rent or invest. Thank you Dana!" - Angie
★★★★★
"Dana helped us sell and purchase a home this summer.  She was knowledgeable, quick to respond, and always advocating for us, even with a tricky purchase.  We sold quickly and above asking and closed on time, and she did all she could to help us find the perfect new home and get moved in.  Although we hope to not sell for a long time, we will definitely use Dana again and recommend her to our friends and family." - Marion
★★★★★
"We couldn't have asked for a better experience to look for and purchase our first home. Dana was responsive, friendly, and knowledgeable. She helped us ask the right questions and properly negotiate to get our dream home despite being one of multiple offers. Dana's personality and skills helped make our homebuying experience low-stress and fun from start to finish. Thank you Dana!" - Gina
★★★★★
"Dana went above and beyond in both the sale of our condo, and the purchase of our home! Dana was very responsive, accountable, and easy to work with. Dana advocated for us to make sure our best interests were taken care of. Would definitely recommend Dana for your realty needs." - Lois
★★★★★
"5 stars is not enough!! Dana was incredible through the entire process and landed me the home of my dreams! If you are looking for a realtor who will go above and beyond to find you a home that fits your personality and your budget look no further!" - Wes
★★★★★
"Dana and her team at Olive Well went above and beyond to sell our home! They were knowledgeable, responsive, professional and most importantly secured a buyer at above asking price and executed on a seamless transaction. Highly recommend Dana!!" - Jonathan
★★★★★
"Dana Oliff went above and beyond with both the buying and selling process of our home! She was friendly, attentive and professional. She helped make communication with all parities seamless, and was one step ahead every step of the way! We sold our house for way more than we had planned to, all because of her knowledge of the market. 10/10 recommend!" - Emily
★★★★★
"Dana is the best! She helped me throughout the entire process as a first time home buyer and I can't say enough good things about her and her team!" - Lindsey
About Dana
Dana might be slightly biased but she thinks Chicago is the most amazing city in the world. She was born and raised in Lombard and graduated from the University of Illinois. Dana has lived in multiple Chicago neighborhoods from Lincoln Park to Ukrainian Village. She is constantly surprised by the architecture and charm this City and the surrounding suburbs have to offer.

Dana made the switch into real estate in 2015 after leaving behind her job in corporate America. She served as an executive assistant for 5+ years at a major Chicago law firm that specialized in landlord-tenant law. Prior to that, she worked as an internal wholesaler for an investment company. Both of these jobs provided her with a skill set that she has applied toward a career that she loves. Dana knows that an organized, expert negotiator requires exceptional interpersonal communication skills and know-how to relate with others. A real estate transaction can be an overly emotional time for some people, and she knows how to provide a listening ear, offer guidance and ease tension. 
Featured in Chicago Agent Magazine, Who's Who in Chicagoland Real Estate, and most recently the Emmy Nominated show "The American Dream TV", Dana's experience and recognition remain top-notch. She feels blessed to work at Compass on the top-producing Olive Well team with some of the most wonderful clients, colleagues, and vendors.
When Dana is not at the office, you can find her strolling around town with her husband (and preferred Real Estate attorney) and her black labradoodle Harvey. She loves to cook and she finds relaxation in trying out a new recipe. She can also be found exploring the dynamic restaurant scene in her favorite, home sweet home, Chicago.
olivewell.com