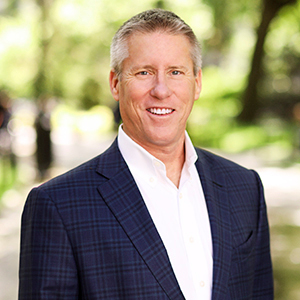 Dan Critchett
Licensed Real Estate Salesperson
About Dan
"A good broker is more than a salesman; he's an adviser. What clients need, in the context of the rest of their lives, is often more important than simply identifying the right property and executing a transaction for them. Yes, a trusted adviser. That's what I strive to be."

Dan has been acquiring, renovating, managing and selling residential property in Manhattan, the Hudson Valley and Miami for over 20 years. In his most noteworthy endeavor, he served as board president of a large condominium, leading unit owners through the purchase of 7 waterfront acres and a marina, followed by a multi-million dollar reconstruction of amenities for its residents, creating a top-tier residential community and tripling values for unit owners. Such vision, creativity and diligence are the hallmarks of Dan's relationships with his clients.

After earning an MBA from Columbia University in 1983, Dan was hired at Goldman Sachs by then-partner and former US Treasury Secretary Robert Rubin. Most recently managing money for Goldman's clients as a private wealth adviser, Dan left the firm in 2008 to devote attention to his first professional love: residential real estate. Combining a lifetime of Wall Street savvy and real estate experience, he brings unparalleled service and advice to his clients.

An avid outdoorsman, Dan enjoys hang gliding, mountain biking and boating. He is conversant in French and has traveled throughout Europe, Canada and the Caribbean. Since moving to Manhattan 30 years ago, he has explored nearly every street and building.

"Traveling and adventure inspire me. I'm a hang gliding pilot. I hike mountains. A client once took me in the middle of a meeting to buy a folding bike. I ride it to every showing."


Dan Critchett's Listings
Listed By Compass
Contract Out
VIRTUAL TOUR
Listed By Compass
VIRTUAL TOUR