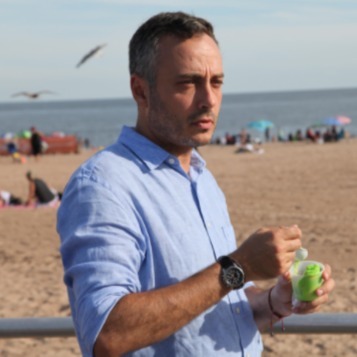 David Wolff
Licensed Real Estate Salesperson | Bedford-Stuyvesant Branch
Press
See all Testimonials via Google Reviews!
Clients Testimonials
★★★★★
"
David is a real pleasure to work with and I recommend his services wholeheartedly. Personable and responsive, David's professionalism and thorough knowledge of the market are unmatched.
"
- M Kuhnert.
★★★★★
"
Throughout our recent process in obtaining our new apartment, David was super responsive and answering all our questions and made a normally stressful experience a breeze. Definitely the best agent I've experienced in the city.
"
- Scott M.
★★★★★
"
Working with David Wolff was a pleasure. I found him to be very responsive during our search which was super important to me. I had a bunch of questions throughout the process and regardless of when I contacted him, he was quick to respond. He also helped me find the right apartment at the right price and steered me away from spending too much based on his experience with different areas in NYC as I was new to NYC.
"
- Douglas R.
★★★★★
"
David was great to work with and very helpful throughout the process. Highly recommended.
"
- Joe Z.
★★★★★
"
Dave is super efficient and knowledgeable. Easiest leasing experience I've ever had!
"
- Sean H.
About David
With a strong background in Finance from over ten years of working at the CME / CBOT futures market, he understands the importance of time sensitive transactions while still having a client-first attitude. David has continually been able to focus on transactions while delivering quality customer service.
David grew up in Chicago and has been in New York since 2010, living in both Manhattan and Brooklyn with his dog Sophie. Regardless of the season, Dave can be found hiking upstate or playing basketball at one of the many great parks around the city or expanding his culinary skills. Fluent in Russian and loves the New York Real Estate Market.
"Some people look for a beautiful place. Others make a place beautiful" - -Hazrat Kahn, Spiritualist.
David is a proud member of the Alex Gandelman Team at Compass.