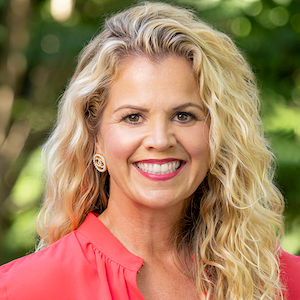 Social Media
Awards
Washingtonian Top Agent List 2015-2021
NVAR Lifetime Top Producer
REALTOR Magazine's 30 Under 30 (2006)
Education
Virginia Tech
BS - Environmental Science, Natural Resource Mgmt
Client Testimonials
Scroll down for more
★★★★★
"Dayna and The Blumel Adams Group is fierce. I have bought and sold 10 homes across 7 states, and I have never experienced such an organized, professional, dedicated, brilliant, cohesive team like them. I don't know why anyone would choose another real estate professional. They set the bar very high, I cannot thank them enough for helping me." 
- Pam M.
★★★★★
"Dayna and her team were absolutely amazing to work with! As first time home buyers, we really needed her to hold our hands through the process. She did and then some! Buying a house is an overwhelming experience, and Dayna made it smooth and exciting for us. She is extremely knowledgeable and so good at what she does. We recommend her with 5 stars!!" - Nealey S.

★★★★★ Dayna and team helped to sell my house in Del Ray and did an amazing job. There were circumstances beyond our control that the team was able to help solve even though it was not their responsibility. They were wonderful partners and would recommend to anyone looking for help to sell/buy your house." - Kerry M.

★★★★★"We hired Dayna and her team to sell our property in Cedar Ridge, and we cannot say enough good things about her. First of all, she told us what we had to do to get the best possible price. Secondly, she understood the market and priced our property so that we got multiple offers over the asking price. She explained all of these offers to us and helped us choose what she felt was the best offer for us to consider. She then helped us with every aspect of the sale--the home inspection, the walk through—no detail was too small for her. She was always available to answer all of our questions. Would we hire she and her team again? Absolutely!
- Susan H.
★★★★★
"Growing up with a mother as a realtor, and even dabbling in the industry, my husband, and I have always had the highest expectations of what a realtor should provide to their clients. We are very aware of the distinct difference between realtors who do the bare minimum and just want to close business, and those who go above and beyond to prioritize the needs of their clients. Because my mom was not licensed in the state we were buying, we anxiously began interviewing realtors who we felt not only understood the industry through and through, but one who had the passion, skill, energy, and demeanor to win us home during a grueling and unprecedented spring and summer selling season. Immediately upon our first meeting with Dayna, we knew that nobody else would compare to her level of expertise. My husband and I began house hunting in February and did not find our dream house until June. Dayna was completely patient the entire time, often reminding US to not settle on a home unless we were in love with it. The second that we would express interest in a listing, she would have information for us, or an appointment scheduled, within a few hours. On the home that we purchased, Dayna showed us the property on Father's Day and devoted almost her entire day to help us write the best contract to win against two others in a bidding war. There is no question in our minds that we would not have this home if it were not for Dayna. My husband and I have trusted Dayna's advice and direction wholeheartedly throughout the writing of the contract, completion of the home inspection, and even home repair and contractor inquiries. Her team has always been open in communication with clear instruction and has all shown such care for us as not only their clients but as individuals. If you are even considering the purchase or sale of your home, don't waste your time interviewing other realtors as we did, and contact the Blumel Adams team today!" - Kelsey & Mickey B
★★★★★
"Working with Dayna and her team was a seamless experience. I live across the country and was selling my home in Virginia, and they made the process incredibly easy. Dayna handled the coordination to get my house ready to list and made me feel like I didn't have to worry about a thing. They were very honest, competent and you could tell that they really knew their stuff - even the title company was a pleasure to deal with! I couldn't have asked for a better experience."
- Dana C.
★★★★★
"
My husband and I were looking for our first home in Alexandria, VA and the Blumel Adams Group came highly recommended from a Richmond, VA realtor we used previously. We found our beautiful home on the first day we viewed homes because Dayna listened and understood exactly what we were looking for. Throughout the entire process, the team was attentive, responsive and worked well with our lender to ensure a smooth closing. We couldn't be happier with our new home and highly recommend the Blumel Adams Group to anyone looking for a new home!
"
-Elizabeth T.
★★★★★
"My husband and I just completed our second home purchase experience with Dayna Blumel and Kerry Adams. Both have been highly unusual -- we are an active duty military family where we purchased both homes from a distance -- and I would not trust another realtor to literally act as our agent when we weren't there. Dayna searched for months each time and understood our extensive wish list and budget constraints. Both times, after much patience, we found the ideal properties and were able to get both under market value due to her negotiating skills. Honestly, though, they went well beyond their scope of duties after we settled. She showed the first house to our would-be tenants. For the second house we just bought, she coordinated the scheduling of four contractors to get the house ready to rent out. Having them do this while we are stationed abroad was a giant lift off our shoulders. Their new assistant, Londi, has been a great addition and is equally as responsive as them. We have had professional relationships with several realtors over the course of time but all have paled in comparison to them. While we are fairly certain this time we have found our "forever home", there is no doubt we'd use her team in the future if we needed to!" - Janine S.
★★★★★
"I'm forever grateful to the Blumel Adams Group for all their hard work and assistance throughout the home buying process. As a first-time home buyer, I was uncertain about tackling the search and had a lot to learn along the way. From the beginning, Dayna made sure to sit down with me and fully understand my background and search criteria. She and Kerry worked tirelessly to make sure they were showing me homes as quickly as possible and were always available to answer questions and ease my concerns. Having never been through the home buying process, there were times I felt defeated by the process, but I always appreciated that the Blumel Adams Group were my #1 cheerleaders and remained committed to finding me the perfect home. Their knowledge of the market is unmatched. I'm happy to say I just closed on my first home and despite a global pandemic, Dayna, Kerry, and Londi made sure I was informed along the way and most importantly supported me in the process. I would absolutely recommend the Blumel Adams Group to anyone looking to purchase or sell a home. I'll miss my weekly communication with this team!" - Meghan D.
About Dayna
For DMV Realtor Dayna Blumel, real estate is about more than sales — it's about building lifelong relationships. As a trusted advisor, she goes above and beyond to be there for her clients through it all, helping every buyer and seller navigate the major milestones of their lives with confidence and success. 
Born into a family with deep roots in real estate, Dayna got her license in 2004 after a successful stint working as a senior client manager for DDC, a political technology firm based in Old Town Alexandria. Two short years later, she was selected as one of Realtor Magazine's 30 Under 30 — and she hasn't lost momentum since. 
Today, Dayna is an experienced agent who's known for her vast industry knowledge, handy resourcefulness, and infinite network of connections. Adept at managing the many nuances of the search and sale process, Dayna has cultivated a full-service approach defined by a persistent accessibility to her clients — whether they're in the middle of a transaction or returning to her for advice years later. As Dayna likes to say, in many ways, getting your property under contract in a market like ours is the easy part. Getting to the closing table successfully, however, requires first-hand expertise, credible industry contacts, and the reputation of a revered agent like Dayna on your side. 
Originally from Annapolis, Maryland before relocating to Alexandria, VA after college as an esteemed professional, Dayna brings an insider's perspective to the areas she serves — from Northern VA to Anne Arundel County, Montgomery County, Calvert County, and select pockets of DC. She currently resides on her horse farm in Davidsonville, MD and loves guiding her clients through the unique process of buying or selling farms of their own.
When she's not pulling out all the stops for clients, you can find Dayna running her farm, training off-the-track thoroughbreds, and competing in equestrian events.